Shop's Truck Wrap Continues Five-Year Kentucky Derby Tradition
May 20, 2016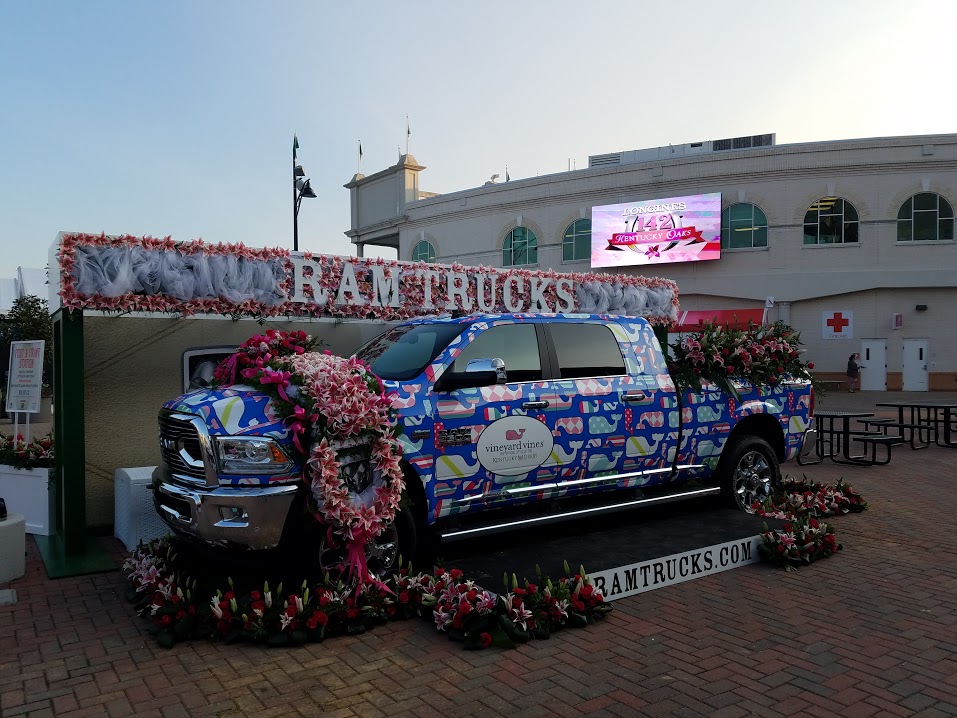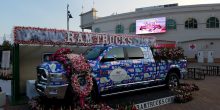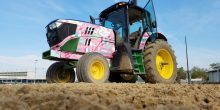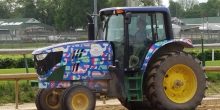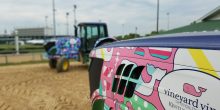 *See USA Image's Kentucky Derby Wraps by clicking the gallery below
Louisville, Kentucky-based USA Image was hired again this year to wrap several groundskeeping vehicles at Churchill Downs for the 142nd running of the Kentucky Derby at the beginning of May. The wrap shop performed the same duties for the previous four Kentucky Derby events.
USA Image wrapped a Dodge Ram pickup truck-the official truck of the Kentucky Derby-and four John Deere tractors that were used to groom the track all day in between races.
The truck and tractors were wrapped in brightly colored designs that featured the logo of Stamford, Connecticut-based clothing company vineyard vines, billed as the the official style of the Kentucky Derby. The company is known for its brightly colored clothing and trademark smiling pink whale logo.
USA Image used, as it did last year, Avery Dennison MPI 1005 Supercast Easy Apply vinyl and Avery Dennison High Performance 700 Calendered film. The designs were printed on an EFI VUTEk printer and finished on a GBC Falcon F60 laminator.
This is the fifth year USA Image has been hired by vineyard vines to wrap the vehicles, and installation manager John Lawson says that wrapping the oddly shaped tractors is a different challenge compared with most of the other wrap jobs his shop does day to day.
"It's got its ups and downs for sure," Lawson told WRAPS magazine, a sister publication to THE SHOP. "It's completely different, but the same, you know?"
He said that unlike last year, Churchill Downs officials have left the wrap on the vehicles so they will get exposure in future races during the track's Spring Meet, which runs into July.