SEMA Pioneer: Ed Cholakian
December 28, 2016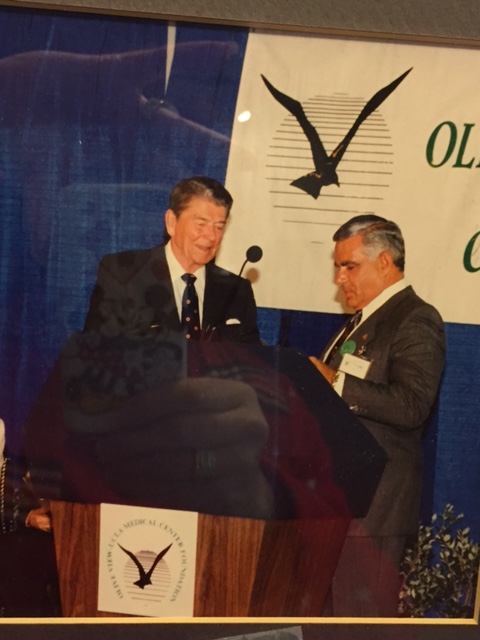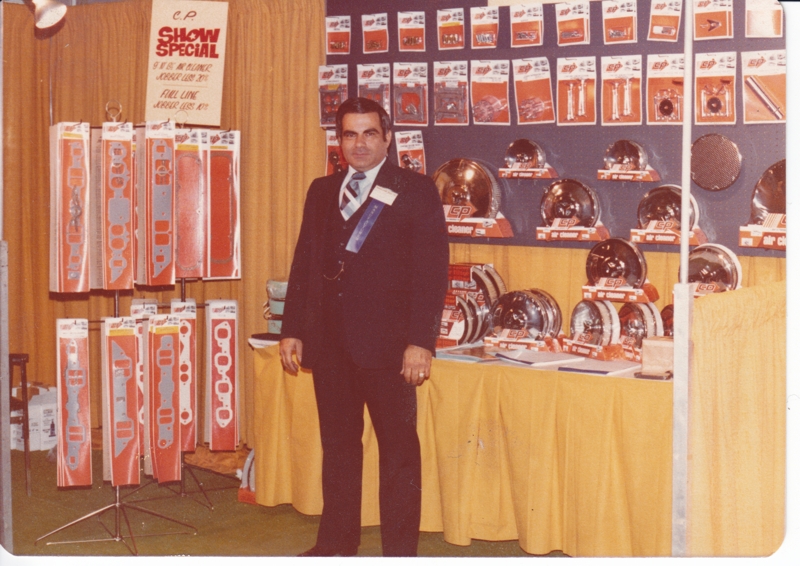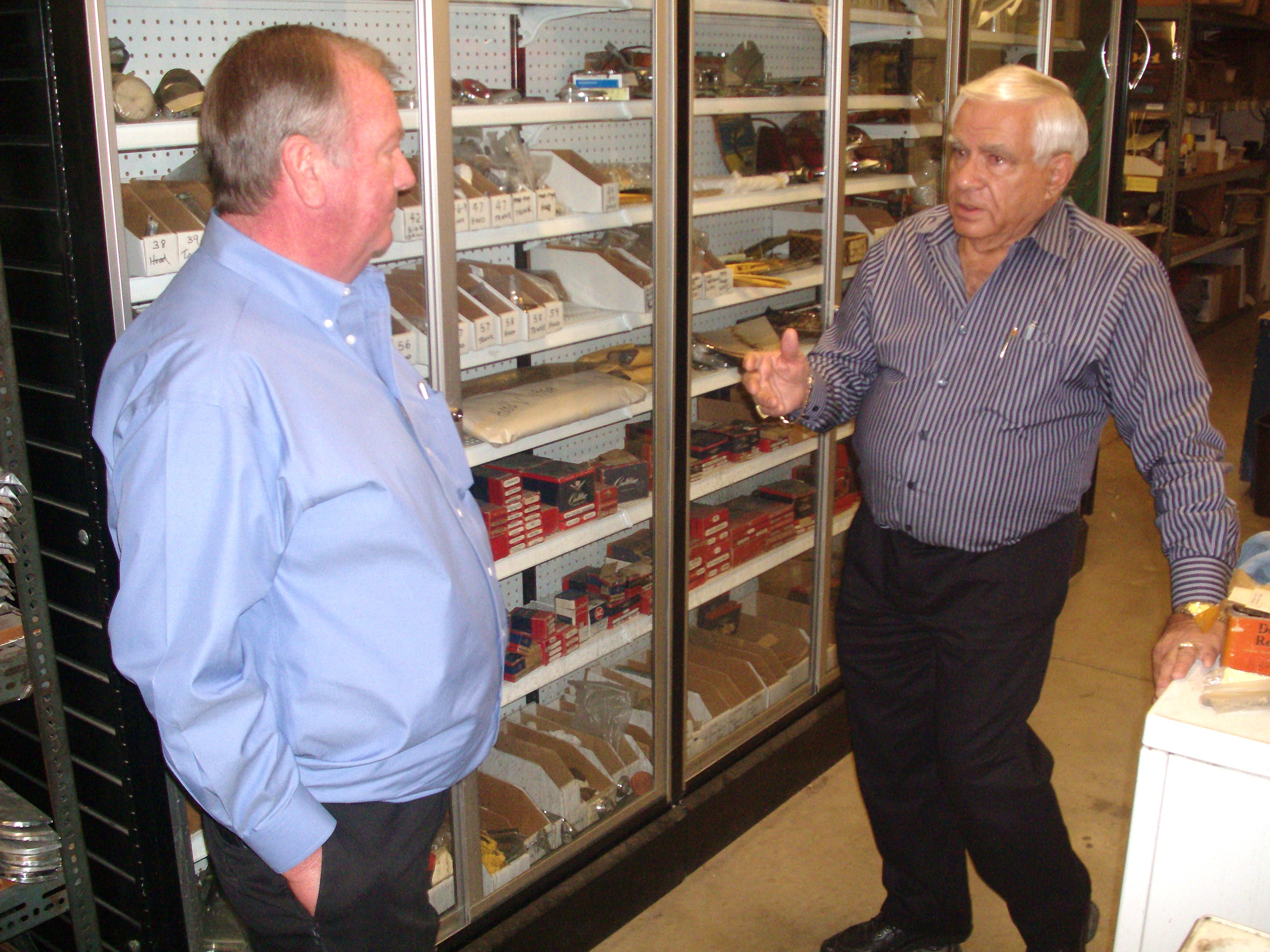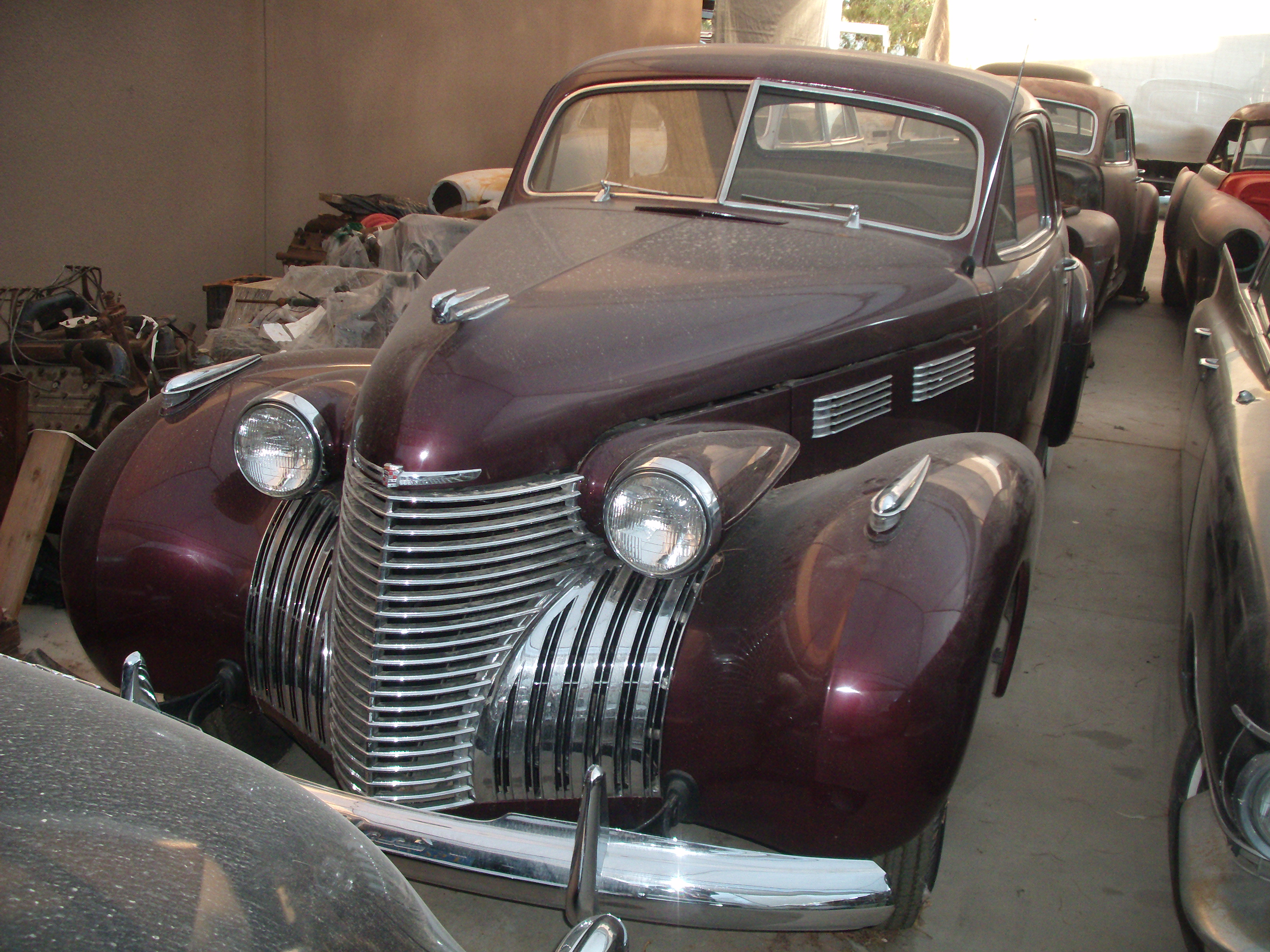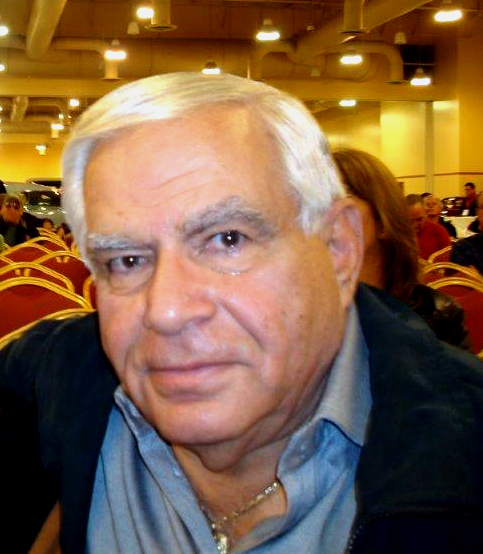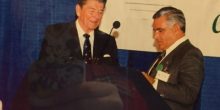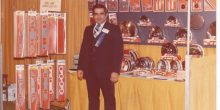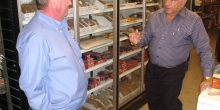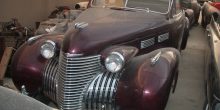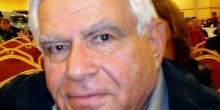 Ed Cholakian-one of the 96 exhibitors at the first SEMA show-was born a car guy in Southern California. By the time SEMA was formed in 1963, Cholakian had been producing his own auto and boat show at the Earl Warren Showgrounds in Santa Barbara for three years. His show was called the AutoRama and went on for two more years, but ended when the SEMA Show began in 1967.
It was natural for Cholakian to become an early SEMA member and a participant/vendor at the first SEMA show. It was held in the basement of Dodger Stadium, on the edge of Griffith Park, near downtown Los Angeles.
The AutoRama was just one facet of Cholakian's aftermarket businesses. At various times he owned a speed shop, detailing business, accessories business and even more. An article in the September-October 1981 issue of AutoScene made the case that Cholakian became the very first specialty auto parts warehouse distributor when he established EC Enterprises in 1961. This company has been operated continuously since then, stocking and selling speed and custom equipment, waxes, polishes and more.
By 1969, sales of silk-screened T-shirts, hats and other apparel had reached a very high volume. EC Enterprises set up its own silk-screening department. Cholakian literally flew the country-piloting his own aircraft-calling on customers and selling his wares.
Years later, Cholakian got into collecting Cadillacs and built up a collection that at one time included over 150 cars-not including those waiting to be parted out. This began in 1977 with the purchase of a 1947 Cadillac Model 61. Two years later, Cholakian started All Cadillacs of the '40s and began to sell New Old Stock and reproduction parts for classic Cadillacs.
"I went a little overboard," Cholakian admits today. "From that time on, I was hopelessly hooked on Cadillacs and the fun of hunting elusive parts for them."
Later, his company was renamed All Cadillacs of the '40s and '50s and he began manufacturing classic Cadillac parts as well.
This writer met Cholakian in 1983 on a trip to California in May of that year. I had driven to the town of Sylmar to visit J.B. Nethercutt's San Sylmar auto museum for the first time. Coming in on the highway, I noticed a big, black blob that stood out sharply against the sandy, tan-colored California landscape. The blob turned out to be a bunch of 1940s Cadillacs that Cholakian owned.
Cholakian bought up and hoarded 1940s Cadillac parts in Sylmar. A few years ago, he moved most of his inventory to Las Vegas and renamed the business to better reflect what he sells. His Cadillac parts inventory is vast and he has bought out many of his old competitors to increase his holdings. He said that business is better than it ever was. His Las Vegas place is a perfect location.
His gated property boasts a warehouse where the parts can be stored and racked inside, a garage where he can tinker with restoration work and a covered and sun-shielded outside area where his dozens of project cars can be stored. Some are parts cars and some are diamonds in the rough waiting for a restorer to buy them and renew their original beauty. Nearly all of them have been desert cars for the greater part of their life and the move took the dust off many of them.
Cholakian does not even try to make a catalog. He said that would be such a huge undertaking that by the time he finished it, some of the parts would be sold anyway and he would have added others. His inventory-and his prices-change daily. That translates into "better get it while it's hot." It also means what you pay today might be less than what you have to pay tomorrow.
Cholakian also sells carpeting, as well as convertible tops and top cylinders, glove box liners, new power window cylinders and reconditioned gas tanks. He also offers a number of services such as chrome plating, electrical repairs, powder coating of wheel rims and power window switch repairs.
The same business acumen that moved Cholakian to attend the first SEMA Show in 1967 has stayed with him over the years. He has interacted with other business leaders as well as national leaders. On the wall of Cholakian's Las Vegas home is a photo of him with U.S. President Ronald Reagan.
In 1991, a few years after that photo was taken, Cholakian received the Nelle Reagan Award. The award is named after President Reagan's mother Nelle. Each year, this award is presented to a person who "exemplifies the spirit of volunteerism and commitment on behalf of the community." Cholakian  received the award for his efforts on behalf of the LAPD, Olive View Medical Center, Seeing Eyes Service Dogs and other humanitarian and community work.