Russo and Steele to Feature 1959 Tojeiro California
August 16, 2016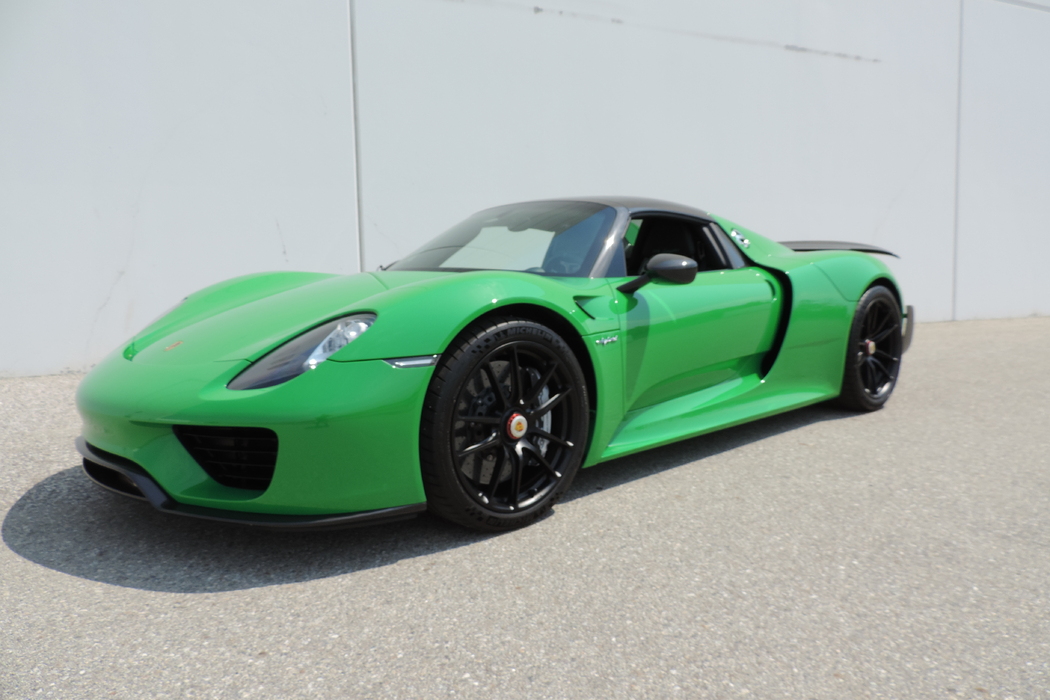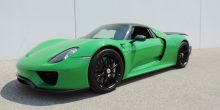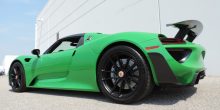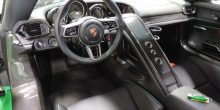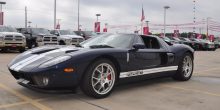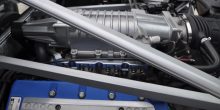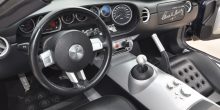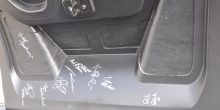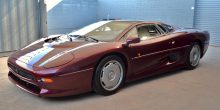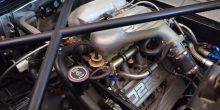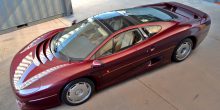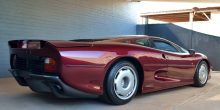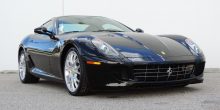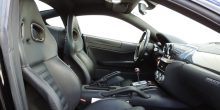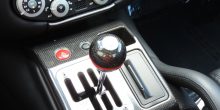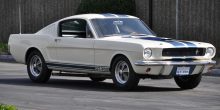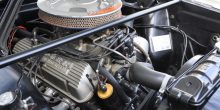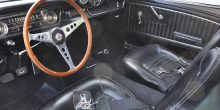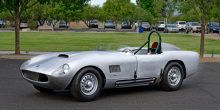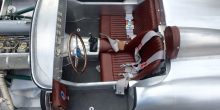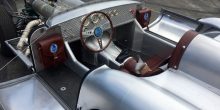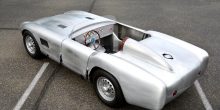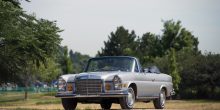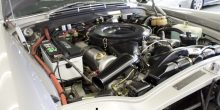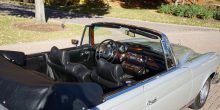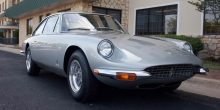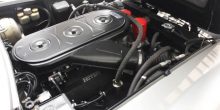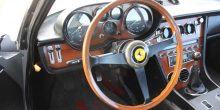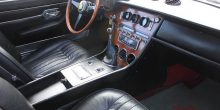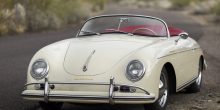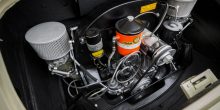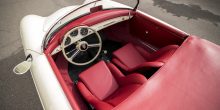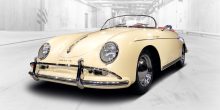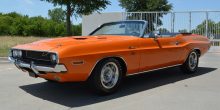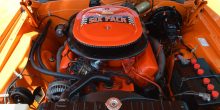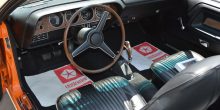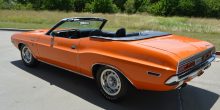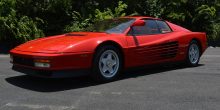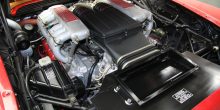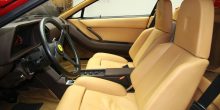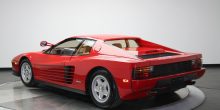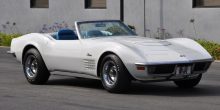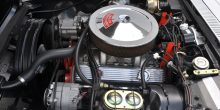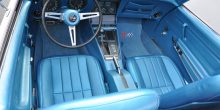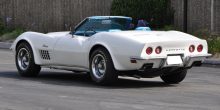 Russo and Steele Collector Automobile Auctions is presenting a diverse selection of collector automobiles during this year's installment of Monterey California's collector car week.
Russo and Steele offers a high impact, Auctions in the Round-style experience that can be achieved nowhere else in the world, according to the company. Held again from the company's location on the waterfront at Downtown Monterey's historic Fisherman's Wharf, this year's event, set for Aug. 18-20, will feature a handpicked selection of European sports cars, American muscle cars, hot rods, customs and late model exotics.
Leading the charge for Russo and Steele's 2016 Monterey line-up are:
2015 Porsche 918 Weissach (No. 7125)
Owned by legendary racing outfit Team Rahal, this rare Viper Green 2015 Porsche 918 Spyder Weissach is a technical and performance force. Powered by a naturally-aspirated 4.6-liter V8 engine, developing 608 horsepower, with two electric motors delivering an additional 279 metric horsepower for a combined output of 887 horsepower, the 918 boasts a top speed of 210 mph and runs zero to 60 MPH in 2.2 seconds.
In September 2013, a 918 Weissach obliterated the Nürburgring's previous lap record by 14 seconds, turning a time of just 6:57 on the 12.8-mile road course, making it the first series production street-legal car ever to break the 7-minute barrier.
2004 Ford GT PB2-1 (No. 7012)
Originally assigned to manufacturing and designated for mileage accumulation and electrical prove-out, PB2-1 is the first example produced in the second prototype run of the Ford GT supercar. After successfully completing its testing cycle, PB2-1 was transferred to product development at SVT and briefly used as the program vehicle for the planned Ford GT Mk II follow-on program. During this phase, PB2-1 was equipped with a prototype small-diameter pulley for greater supercharger boost, with this part later offered separately for sale by Ford Racing.
Exhaust manifold heat shields, printed with "Mark II," and a "Ford GT" logo fuel-filler cap were also added to the car. Original testing equipment on PB2-1 also included a roll bar, which has been removed from the car, while the attachment points remain in place.
1993 Jaguar XJ220 (No. 7100)
Finished in rare and highly exotic Monza Red, this 1993 Jaguar XJ220 benefits from a gentle life of pampered and enthusiastic preservation minded use. Currently displaying 541 miles, this flagship supercar offers showroom cosmetic quality and mechanical condition.
2007 Ferrari 599 GTB Fiorano (No. 7115)
This Ferrari 599 GTB Fiorano features a six-speed manual transmission mated to an ultra-sophisticated 610 horsepower, front mounted V12 power plant. As the designated replacement for the 575M Maranello, the 599 was styled by the legendary Pininfarina design house under the direction of Ferrari's Frank Stephenson. Named for its total engine displacement (5999 cc), Gran Turismo Berlinetta nature, and the Fiorano Circuit test track used by Ferrari, it is believed to be one of only 20 in the U.S.
1965 Shelby GT350 (No. 7010)
This special Shelby is one of 562 first-year GT350s built for 1965. Meticulously restored, it retains its original 289/306 HP V8 and aluminum-case Borg-Warner T-10 4-speed transmission. In addition to the first-year Shelby features, it is equipped with the trunk-mounted battery seen on only the first 300 cars built plus Shelby/Cragar wheels
1959 Tojeiro California/TCAL59 Barcheta (No. 7038)
In 1959, the famous car designer and builder, John Tojeiro, most recognized for his work on the AC Ace, which later became the Cobra, began creating of one of his last front engine sports cars. The new car incorporated a tube frame structure similar to the early Ecurie Ecosse Tojeiro Jaguar that ran at Le Mans, but with updates. Initially, John built a chassis to replace the crashed Ecurie Ecosse racer from an accident at the Nürburgring and a second one, the car offered here, intended for a Ferrari California-style body by Cavendish Morton.
1971 Mercedes-Benz 280 SE 3.5 Cabriolet (No. 7035)
This numbers matching 1971 Mercedes-Benz 280 SE 3.5 Cabriolet presents beautifully in its original hues of silver over black. Interior is original and in near flawless condition and the car features floor shift, air conditioning, and power windows with factory data card illustrating included options. The engine was removed and the body stripped and beautifully painted a few years ago and the engine compartment was painted and the engine fully detailed to like new standards.
1970 Ferrari 365 GT 2+2 (No. 7016)
Well-documented and presented in factory colors. This sleek, powerful and fast 1970 Ferrari 365 GT 2+2 is a very fine example of the prancing horse's best classic V-12 GT model. One of as few as 800 examples produced, this left-hand drive, U.S.-specification model was sold new via Maranello Concessionaires in the UK to first owner Albert R. "Cubby" Broccoli, the film producer of James Bond movie fame and includes the ARB 007 number plate.
1957 Porsche 356 Speedster (No. 7029)
Restored to a high standard including the factory-specified color combination
1970 Dodge Challenger R/T SE Convertible (No. 7057)
This 440 Six-Pack, four-speed 1970 Dodge Challenger R/T SE Convertible has several options, including a Pistol Grip shifter. Adding to its allure, it is one of only two known to exist in its stunning Hi-Impact Go Mango over black color combination. It is heavily optioned per the original Broadcast Sheet including Track Pack with Dana 60, rare leather seats, molding group, tinted glass, chrome racing mirrors, hood pins, bumper guards, power top, 8-Track, and Rallye wheels. A fully restored example with matching numbers body and engine, fender tag, rare SE trim, it is a magazine-feature car with the fender tag decoded by Mopar aficionado Galen Govier.
1986 Ferrari Testarossa Monospecchio (No. 7060)
This rare early "Monospecchio" Ferrari Testarossa is a one-owner, 3,700-mile example.
1970 Chevy Corvette ZR1 (No. 7011)
This Classic White on Blue 1970 Chevrolet Corvette ZR1 is one of just 25 examples of this ultimate small block Corvette produced for 1970. Even more incredibly, it was ordered as a convertible. Essentially a small-block LT1 version of the L88, it features identical chassis preparation, brakes, cooling, and accessory deletions.
Powered by the LT1 solid-lifter small-block fitted with a heavy-duty L88 starter and lightweight flywheel, mated to the famous Muncie M22 "Rock Crusher" four-speed, it also features RPO J56 Heavy-Duty brakes, and larger-diameter front and rear sway bars, which additionally are all L88 equipment