Rod and Custom Shop Pair Wins Goodguys Hot Rod of the Year Award
June 3, 2016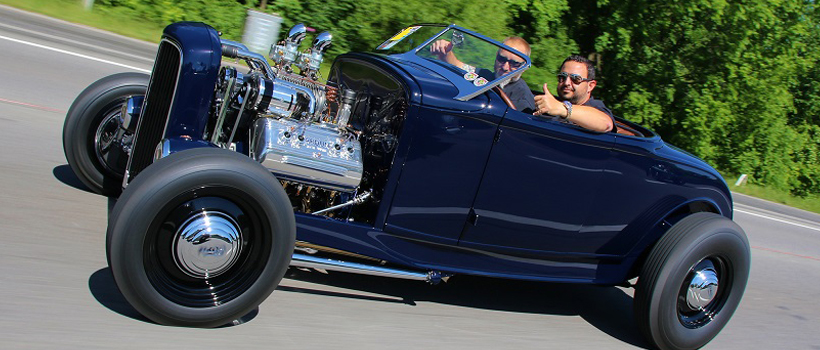 [the_ad id="45330"]
[the_ad id="45332"]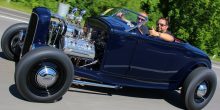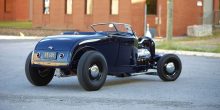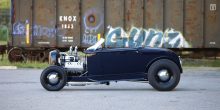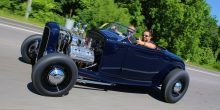 *See more images by clicking the photo gallery above
Brian George and Ben York of Northern California's Roseville Rod & Custom have teamed to build several top tier street rods over a span of several years. Their latest venture, a dark blue 1950s-style hi-boy Model A roadster took home Goodguys 2016 Tank's Inc. Hot Rod of the Year last weekend in Nashville, Tennessee.
Two years ago, George and York set out with a plan to build a hot rod hi-boy for the express purpose of competing for Hot Rod of the Year, according to Goodguys.
"We built this car specifically with this award in mind. We wanted a car that honored '50s and '60s hot rodding as well as a car that paid tribute to the dry lakes roadsters of that era," said George after winning the top award on Sunday.
Taking the Hot Rod of the Year crown back to Northern California was no easy task. A loaded field of over 42 entries (the largest field ever for this specific Goodguys Top 12 award) set out on Friday, May 13th for a 100-mile reliability run through the back country of Tennessee, then made 1/8-mile sprints down Nashville's Music City Raceway before returning back to Nissan Stadium, home of the Goodguys 11th Nashville Nationals.
George's roadster not only completed the circuit in fine fashion, his dragstrip burnout and 1/8-mile run captured the spirit of this award, according to Goodguys. The car runs strong and looks fantastic, a testament to York's vision and craftsmanship.
The mighty Model A roadster features masterful metal shaping with a reworked cowl, rolled firewall, DuVall windshield and a handmade Pines Winterfront grille behind E & J headlights. The hot rod's heartbeat is a supercharged flathead Ford Ardun OHV conversion by H&H Flatheads. It's as potent (375hp) as it is pretty, polished to the nines by Sherm's Plating in Sacramento.
Inside the driver's compartment is an era-appropriate brown leather interior by Dave Putnam. Handling and stance are spot on with a dropped and drilled front axle and buggy spring rear end while the rod rolls on black steel wheels and Coker Tire Firestone bias ply tires.
Interestingly, George's Model A was the first roadster ever built at Roseville Rod & Custom, according to Goodguys. However, York and his team are no strangers to building pre-war beauties. In 2009, they won Goodguys Street Rod d'Elegance honors as well as America's Most Beautiful Street Rod with Marvin Bok's 1939 Ford convertible.