RIDES: Lotus Marks 50 Years with Hethel Edition Evora 400
May 12, 2016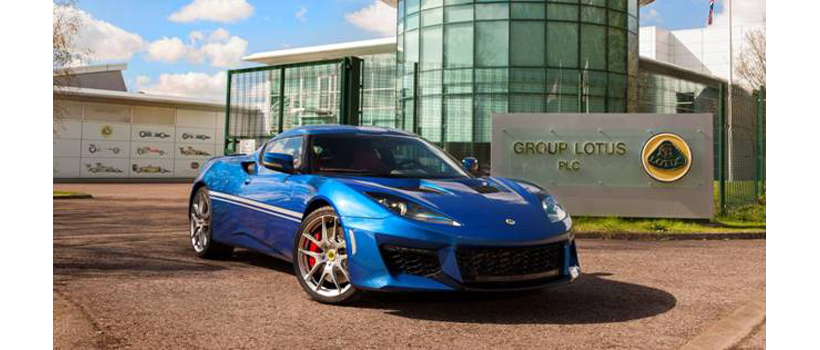 [the_ad id="45330"]
[the_ad id="45332"]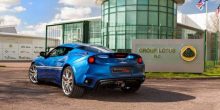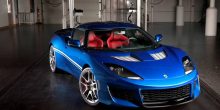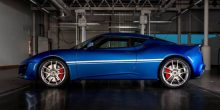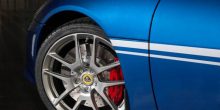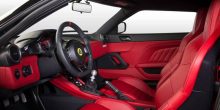 *See more images by clicking the gallery above
A significant anniversary requires a significant car. Lotus is marking 50 years since the founding of its factory with a limited Hethel Edition of its benchmark Evora 400.
Available in three exclusive colors, with matching trim options and a special commemorative build plate, the Hethel Edition Evora 400 combines high performance with Lotus' legendary chassis development.
The Evora 400 weighs in at just 3,075 pounds. Developed through Lotus' Lightweight Laboratory concept, the car is 93-pounds lighter than its predecessor, thanks to a host of weight-saving measures. As a result, the limited edition Evora 400 accelerates from 0-60 mph in just 4.1 seconds and delivers a maximum speed of 186 mph.
Over two thirds of the Lotus Evora 400 has been revised, including its supercharged and charge-cooled, mid-mounted, 3.5-liter V6 engine, which produces 400 horsepower and 410 Nm of torque. This complements a revised aluminum chassis, which offers increased torsional rigidity and reduced weight.
However, the Evora 400 doesn't just rely on its lightweight engineering to deliver remarkable performance, according to Lotus. The car's efficient composite body, flat-floor, sizable rear diffuser and three-element rear wing have all boosted airflow management, drastically improving aerodynamics and effectively doubling downforce.
A number of manual gearbox enhancements have greatly improved shift quality, delivering swift and precise gear changes, according to Lotus. The Torsen-type LSD is fitted as standard with the manual, to give better traction when exiting fast corners. The automatic option has also been improved, with a reprogrammed gearbox ECU for faster changes, while gear selection is via lightweight aluminum paddles mounted to the steering wheel.
The car also features Lotus' Dynamic Performance Management (DPM), selected via a dashboard switch, provides Sport and Race settings. Proportionally increasing throttle response, lowering traction slip thresholds and removing understeer recognition, it allows a greater degree of driver indulgence before the system intervenes, according to Lotus.
Hethel Edition buyers can choose between Essex Blue, Motorsport Black, and Racing Green with either black or red leather, or Alcantara interior trim available depending on bodywork color.
Every Hethel Edition 400 comes with lightweight silver forged aluminum wheels, and contrasting brake calipers, while bespoke graphics complete the car's distinctive look, according to Lotus.
The Evora 400 features a revised interior, fusing elegance and functionality. As befitting a hand-built car, the cabin uses the highest quality materials, including Alcantra and leather, while the driver orientated layout provides ergonomically optimised controls. Passenger space is improved, with greater legroom and wider rear seats, and the chassis revisions have increased the size of the door aperture, making it easy to enter and exit the Evora.
The Hethel Editionis the first in a series of special products and events marking this important milestone in the company's history, when, in 1966, founder Colin Chapman moved Lotus to the purpose-built facility in Hethel, Norfolk, England.