NEW Motorama Motorsports Expo and Custom Vehicle Show
April 4, 2016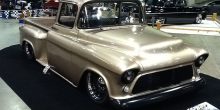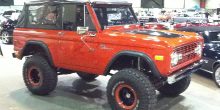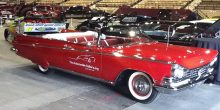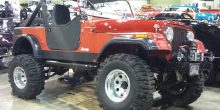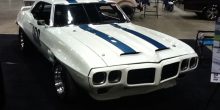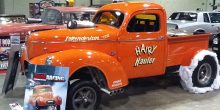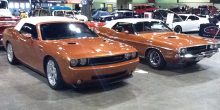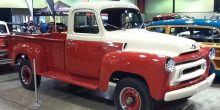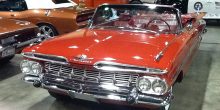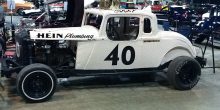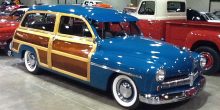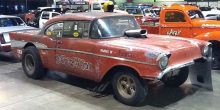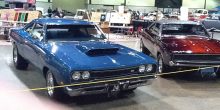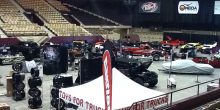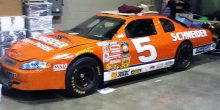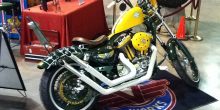 *See the photo gallery by clicking above
A whole slate of aftermarket suppliers welcomed visitors to Shopko Hall & Brown County Arena April 1-3 for the NEW Motorama Motorsports Expo in Green Bay, Wisconsin.
The more than 40 exhibiting suppliers included Westin Automotive, Access/ACI, Energy Suspension, DEI, CURT Manufacturing, Owens Products, Aries Automotive, aFe Power, Omix-ADA, Flowmaster, Rugged Ridge, ReadyLift Suspension, ICW Racing, Truxedo, BAK, Dee Zee, AMP Research, Undercover and Extang.
NEW Motorama organizer Rick Paulick said Green Bay's very own Toys For Trucks had a big role besides being a key sponsor and exhibitor.
"They had a pretty big space by themselves, but they also assisted in putting together our Manufacturers Showcase section that featured over 40 national companies. These vendors had more elaborate SEMA-style displays so they added a lot to the show," Paulick said.
New to the show this year were panel sessions, headlined by nationally known metal artist Ron Covell and local expert Dave Byron. Stars from the Two Girls Garage cable TV show were also on the schedule. TV personality Jimmy Shine turned up at the Shopko Hall and Brown County Arena venue as well.
"I guess he was just in Green Bay and came over and bought his own ticket and came to the show," Paulick said.