Leno Offering Harley-Davidson F-150 for a Cause
January 20, 2016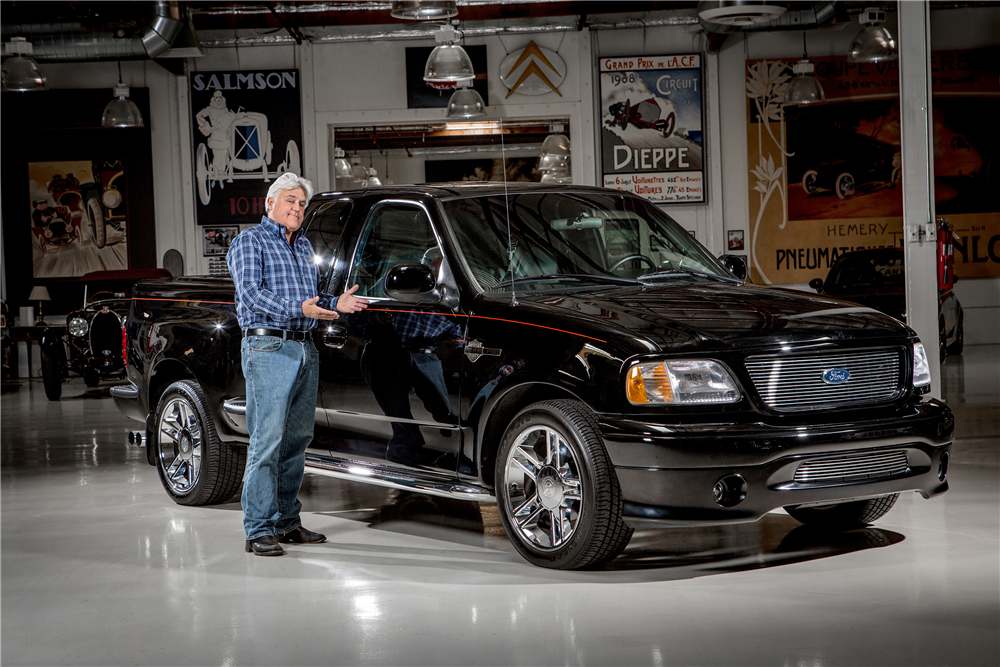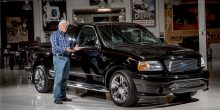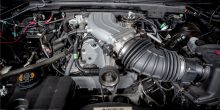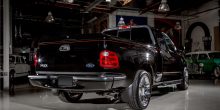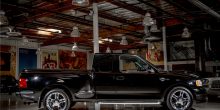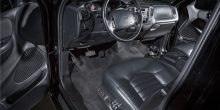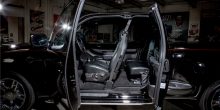 *See additional images by clicking the photo gallery above
Ford Motor Co. and Jay Leno are teaming up to auction the TV legend's personal one-of-one 2000 Harley-Davidson F-150 at the 45th Anniversary Barrett-Jackson Scottsdale Auction at WestWorld of Scottsdale.
All proceeds will benefit National Multiple Sclerosis Society. Live TV coverage of the auction of this custom F-150 will air on Velocity, Jan. 29.
"Jay Leno and Ford Motor Co. share a passion for special vehicles and charity," said Jim Owens, Ford Performance marketing manager. "We enjoy working with celebrities like Jay Leno who support a worthwhile cause that makes a positive difference in people's lives. It's a great story, because organizations can receive the help they need, while automotive enthusiasts get a chance to own a one-of-a-kind vehicle."
Leno will be on the block to help auction his Harley-Davidson F-150.
Representing the first collaborative effort between Ford and Harley-Davidson, this distinctive pickup captured the imagination of auto enthusiasts across North America when it was introduced in May 2000, according to Ford.
The truck is the only one in existence that features the SVT Lightning powertrain. Equipped with a supercharged 5.4-liter Triton V8, this custom monochrome black F-150 features distinctive Harley-Davidson orange pin-striping and badging and 20-inch styled chrome wheels. It cranks out approximately 360 horsepower that exits through a specially tuned single-inlet dual-outlet exhaust for a more robust sound.
"This is an opportunity to own a truly unique vehicle from my personal collection," said Leno. "Not only is this Harley-Davidson F-150 the only one of its kind, it's providing much needed resources to the National Multiple Sclerosis Society. The next owner can feel good knowing that they're getting an outstanding truck and supporting a great cause at the same time."
This custom Harley-Davidson F-150 has been titled to Leno since it was first presented to him by Ford Division President Jim O'Connor at Ford World Headquarters in May 2000.