Laying the Chrome-Brick Road is a Full-Time Job
June 23, 2016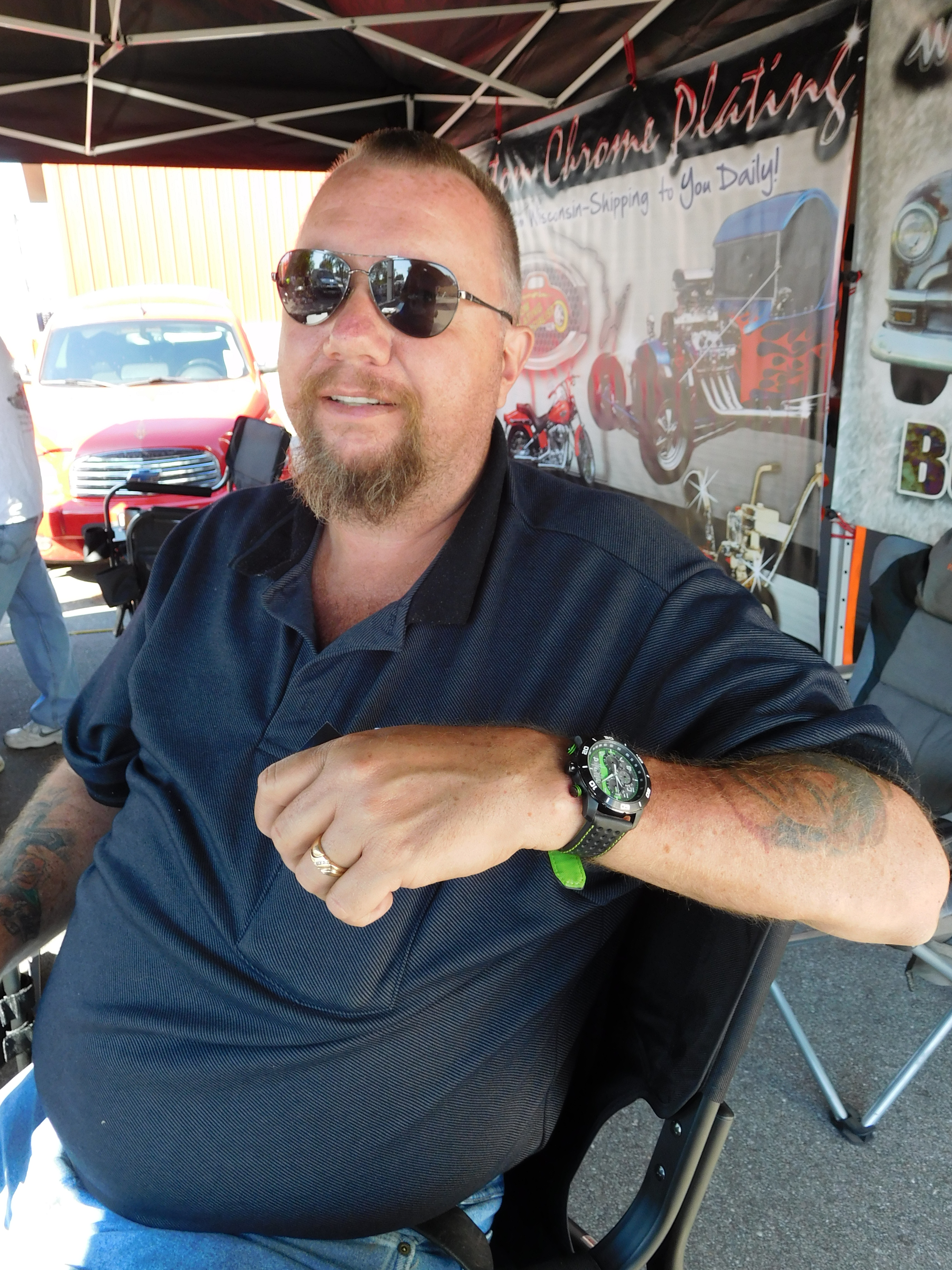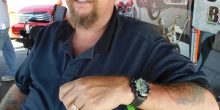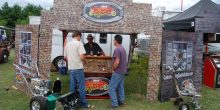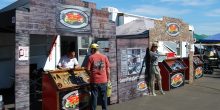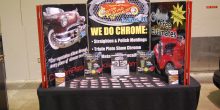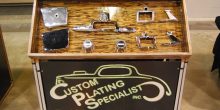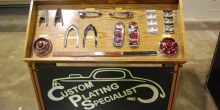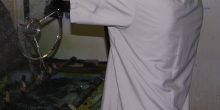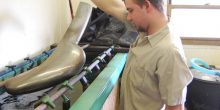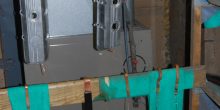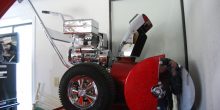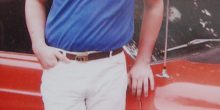 Terry Meetz has added the shine to all types of things, from Mustangs to motorcycles, and lawnmowers to snowblowers. Meetz owns a company called Custom Plating Specialist Inc., located in the small town of Brillion, Wisconsin. But that hasn't stopped the company form becoming nationally known during the past few years, as Meetz has adopted an aggressive travel program for the chrome plating shop.
"I decided to start traveling because shows are one source we use to show people what we do," Meetz told THE SHOP. "The show season in Wisconsin starts roughly with the spring Jefferson Swap Meet at the end of April and goes until about September. I decided to start going to shows where it's warm. Now, I go to Florida about the first of December thru February."
Meetz said the travel gives him a larger window for promoting Custom Plating Specialist's services.
"We used to give out over 19,000 advertising cards at shows," he said. "In 2015, I ramped up the number of shows I attended; many times I had more than one crew on the road. We gave out more than 64,000 advertising cards."
Meetz compares his advertising cards to lottery tickets.
"One business card given to a potential customer can be equal to $20, but I have had $40,000-plus jobs come in right away after I travel somewhere. Those are like winning lottery tickets."
In 2015, Meetz and his crew attended 42 shows, with nine of them being in Florida, North Carolina and Georgia.
"I did well and I feel I can do even better by cutting out the Florida shows and doing more small events in Wisconsin," he said. "We have a salesman who goes to the events that I'm not at. He walks the entire show, handing out cards and putting flyers on all the cars at a show."
The travel program allows Meetz to personally talk to potential customers, evaluate their parts inquiries, and provide prices on the spot.
"This also works because many people will not walk the shows, but may need our services badly," Meetz said. "For instance, this past winter we had a salesman go to shows in California. Car builders there say that can't get good chrome plating. The salesman looked up automotive restoration shops on the Internet and made up a route so he could introduce himself and hand out cards and flyers."
With the interactions with West Coast restorers, Meetz found out that they didn't like boxing up parts and shipping them to another state. He decided to have his salesman stop by to pick up the parts and then ship them to the shop in Brillion.
"The shops were all for that," Meetz noted. "It was a win-win situation."
Meetz is now doing the same thing in Wisconsin. If a restoration shop (or sometimes an individual) needs plating done, he will pick up the job from the customer so they don't have to travel or ship parts.
"This has been a huge thing for us in just the last six months," Meetz said. "So, this pick-up-and-delivery service will be available at shows."
Meetz said his company's website, Facebook page and digital ads have provided about a 20-percent increase in business. The company could double those numbers this year, according to Meetz.
"I keep specific spread sheets and monitor all shows, including how many cards, flyers, etc. are handed out," Meetz said. "I record how many dollars' worth of work are collected from each specific show."
Meetz pays attention to his performance at shows and will test some events for three or four years.
"After that, if I don't feel the show is doing what it should and if I don't see progress, I pull the plug and fill that slot with a different show," he said.
Meetz uses a motorhome for travel.
"We can sleep in it on the road or at the shows as well as make our own food," he said. "If we didn't have the motor home we'd need motels and restaurant meals, plus we'd still need a rental vehicle to travel in to carry our display, as well as the plating jobs we pick up."
Meetz said that it's not uncommon to pick up over $20,000 of new work at a single show.
"That adds up to a lot of parts," he said. "So, we also have an enclosed trailer that we pull behind the motorhome."