A Huge Stable of Impressive Ponies
January 19, 2016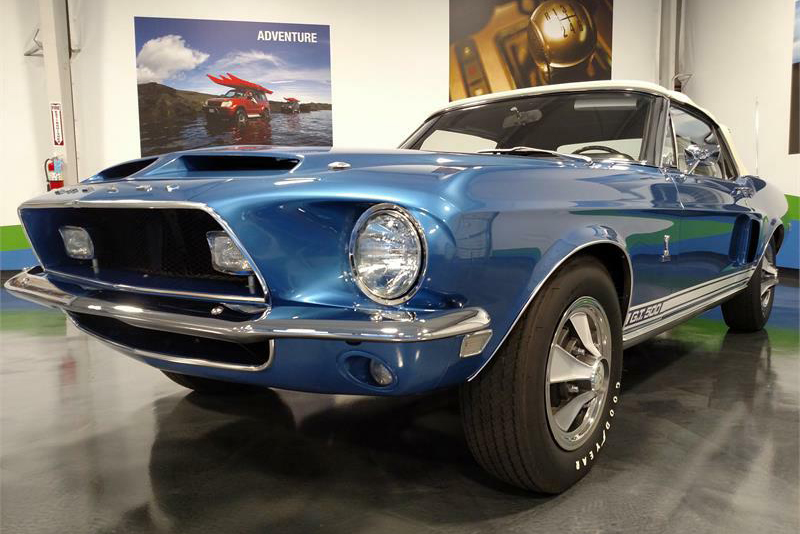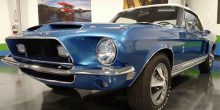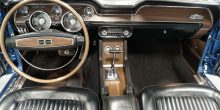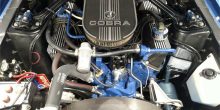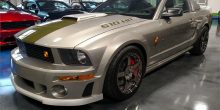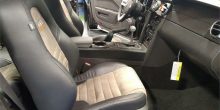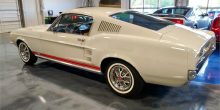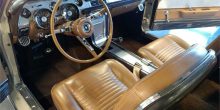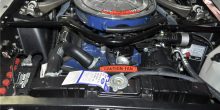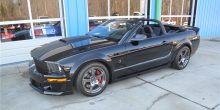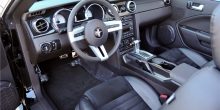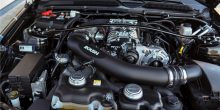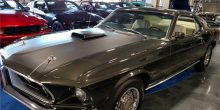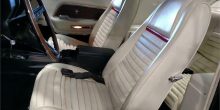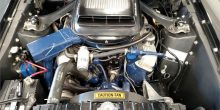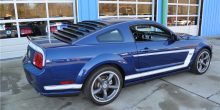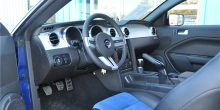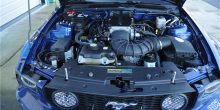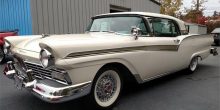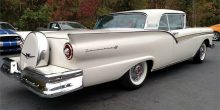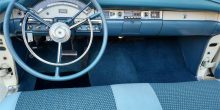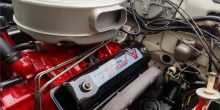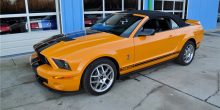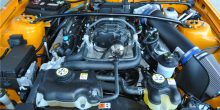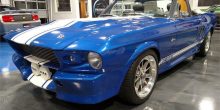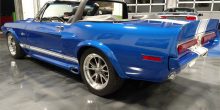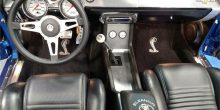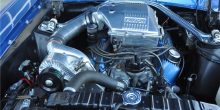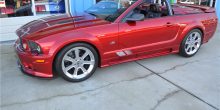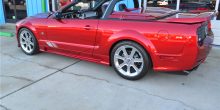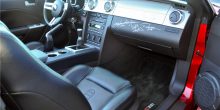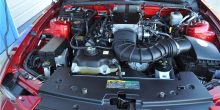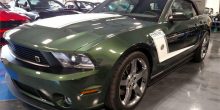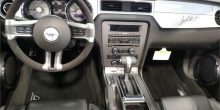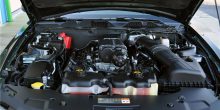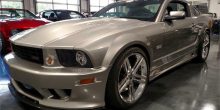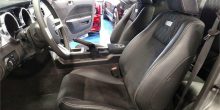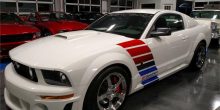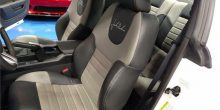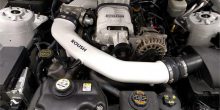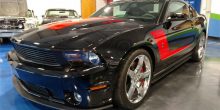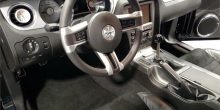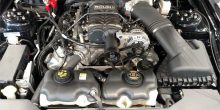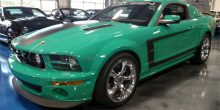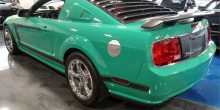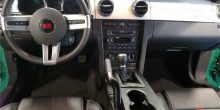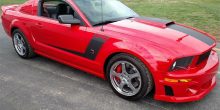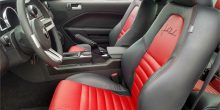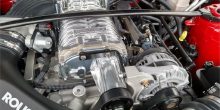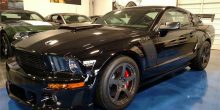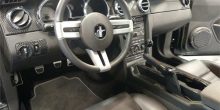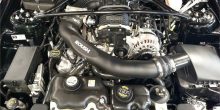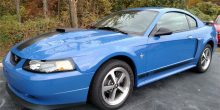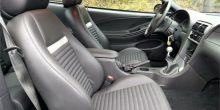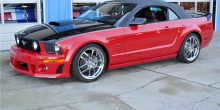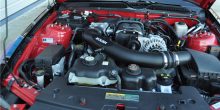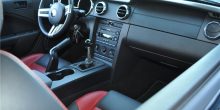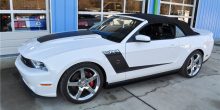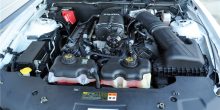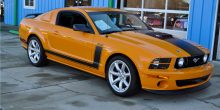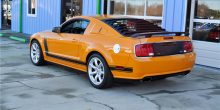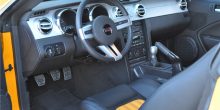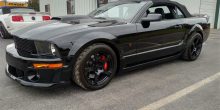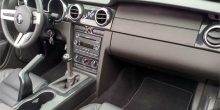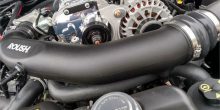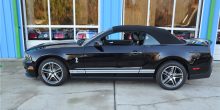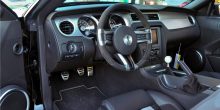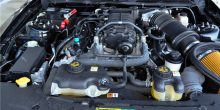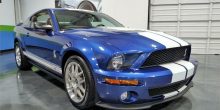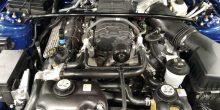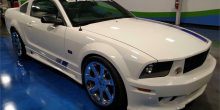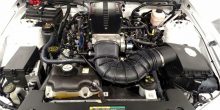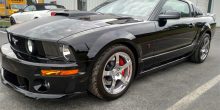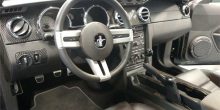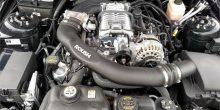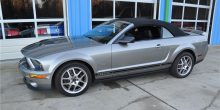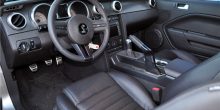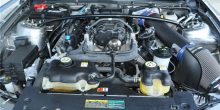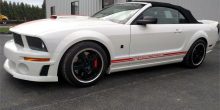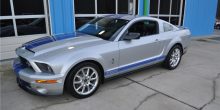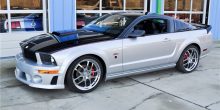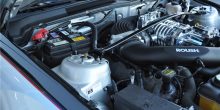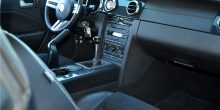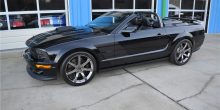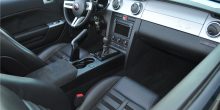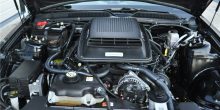 *See the Jack Miller Mustang collection for auction by clicking the the photo gallery above
Jack Miller loves Mustangs as much as he loves good food, relaxed dining and running a chain of 75 Ale House restaurants in over 10 states. That love of Mustangs inspired Miller to create an amazing herd of nearly 100 desirable Mustangs and classic Fords over the years, many of which he acquired at Barrett-Jackson auctions.
While many car enthusiasts and collectors focus primarily on vintage models, Miller was among the first to understand the incredible performance-and historical significance-of newer Mustangs. In particular, he collected an unparalleled assortment of limited-edition Shelby, Saleen and Roush specialty cars based on the 2005-2014 S197 Mustang platform.
And Why Not?
When William Clay Ford Jr. unveiled the prototype of what would become the 2005 Mustang, the world once again fell in love with Ford's pony car. With its smart blend of retro styling cues and modern technology, this new breed of S197 Mustang played a major role in launching the "retro revolution" that has spread throughout much of the global auto industry.
Just as the classic Mustangs of the 1960s made perfect canvasses for Carroll Shelby's GT350 and GT500 supercars, in 2006 Carroll Shelby thought so much of the new Mustang that he rebooted his line of special editions, starting with the Shelby GT-H. But while Shelby pretty much held a lock on specially constructed Mustangs back in the 1960s, by 2005 Steve Saleen and Jack Roush were in on the game as well.
Through it all, Miller knew something special was happening. He realized that, as great as the icons from the 1960s were, these modern Mustangs were faster, handled better and stopped quicker. And when transformed by Shelby, Saleen or Roush, they are just as desirable. So he began buying. In particular, Miller sought first editions and even had Saleen build some one-off examples just for him.
Before long his collection needed a home, so he opened Jack Miller's Mustang Barn in Jupiter, Florida. Open by appointment, Miller shared his herd with appreciative car clubs, school groups, friends and fellow enthusiasts.
Auction
Now the time has come to set some of these stallions free. Offered entirely at No Reserve, 39 featured attractions acquired from the Mustang Barn Collection will cross the block at the 2016 Barrett-Jackson auction in Scottsdale-set for Jan. 23-31-grouped by type and sold in sequence.
Among the gathering will be no fewer than seven Shelby GT500s and GT500KRs, 10 Saleen Mustangs-including S302 Extreme fastbacks and roadsters, Dark Horse fastbacks and roadsters, SC281 fastbacks and roadsters-and 16 Roush Mustangs, including BlackJacks, speedsters, roadsters, 427Rs, RS3s, P-51Bs and others.
A key detail that sets most of these Shelby, Saleen and Roush Mustangs apart is that they are virtually brand-new with (typically) less than 150 actual miles since they were parked in the Mustang Barn (see each vehicle description for exact mileage figure and condition). Many have been autographed by their builders and some are even still "in the wrapper," having never been given the dealer-prep treatment. As the years pass, cars like these become more and more scarce.
Oh, and yes -' several of the Mustang Barn's vintage Ford classics will also cross the block. Among them are a 1957 Skyliner Retractable hardtop/convertible, a 1967 Mustang GT 390, a 1968 Mustang custom convertible, a 1968 Shelby GT500 convertible, 1969 Mach 1 428 SCJ, and, from 2003, a Mach 1 with the Shaker hood and a mere 825 miles.
Think back to the 1970s. If you're of a certain age, you probably remember how car collectors back then hunted for antique autos from the 1920s through 1950s. To many, the muscle cars of the 1960s were simply "too common" or "too new" to ever be of popular interest. Now, look at things. The same 1969 Ram Air GTO or 1971 HEMI 'Cuda that was ho-hum in 1979 is at the top of the food chain today. Here's a word to the wise: history repeats itself.