Gold Standard: Pair of Restored 1968 Shelby GT500KR Convertibles
August 12, 2016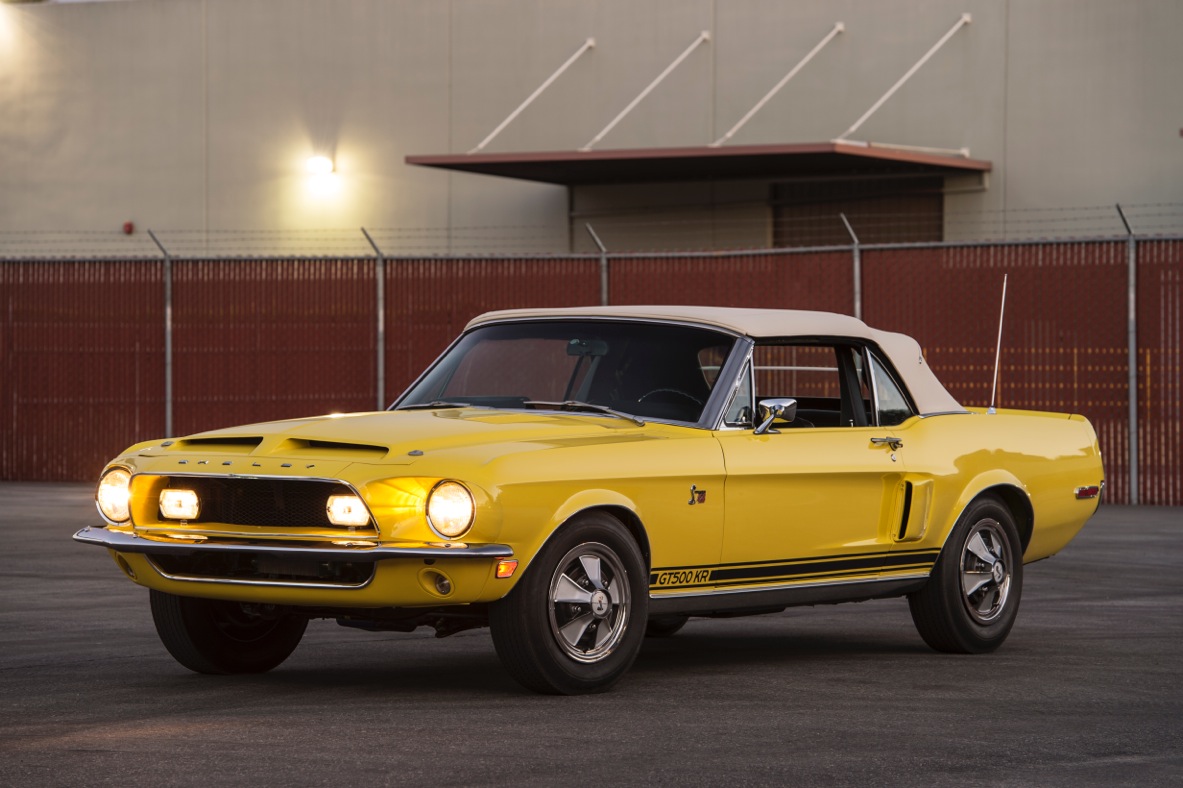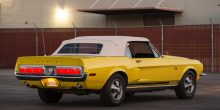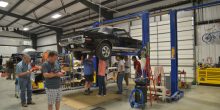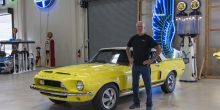 Tim Lea recently secured three Concours Gold Awards for his work on a pair of rare 1968 Shelby GT500KR convertibles.
Lea owns Tim Lea Restorations based in North Andover, Massachusetts, and serves as a Concours Gold Judge and expert restorer of 1965-1970 Mustangs, specializing in Shelbys.
"If you time-warped back to 1968, this is how every nook and cranny of these cars should look," Lea said. "With projects like these, winning gold isn't just in the details, but in preserving the car's original authenticity."
The two Lea-restored Shelby Mustang convertibles both won gold at the recent 42nd Annual Mid America Ford & Shelby Nationals in Tulsa, Oklahoma. The cars were judged to be restored to dealer-showroom condition, true to original Ford and Shelby assembly-line standards.
The 1968 Shelby GT500KR is owned by Southern California philanthropists and Ford collectors Rae and Ted Segerstrom. Of the 1,571 total 1968 GT500KRs made, 518 were convertibles. The Segerstroms' car is one of only five Special Yellow four-speed/air-conditioned KR convertibles- three had white tops and two received black tops. The KR designation denotes that the car came with the legendary 428-cubic-inch Ford Cobra Jet V-8 engine.
The Segerstroms' car was found in Pennsylvania with only 37,000 original miles. Last registered in 1976, the GT500KR was relatively complete despite less-than-ideal storage conditions. The Tim Lea Restoration team spent more than 16 months reviving the car.
The process began by carefully inspecting and disassembling the rare Shelby Mustang. All parts were then meticulously inventoried/cataloged. Next, the body was media-blasted to remove all rust and corrosion.
Following the bodywork, Lea applied the paint exactly the same way the factory did 48 years ago, with the doors attached to the body shell and the hood, trunk, and other body panels shot off the car.
The car's Special Yellow color (paint code WT6066) has an interesting backstory, according to Tim Lea Restorations. Ford originally offered Shelby GT500KR Mustangs in a Sunlit Gold metallic.
The company that Shelby-ized the Mustangs for Ford with special gauges, center consoles, and engine modifications, A.O. Smith, had difficulty color-matching the metallic paint to the signature Shelby fiberglass hood, light buckets, valance, and rear spoiler, according to Lea. The company ultimately asked Ford for a comparable non-metallic replacement for Sunlit Gold.
The solution was Special Yellow from Ford's industrial/fleet color catalog. It debuted on GT500s in May 1968.
The most challenging aspect of the restoration was accessing the various components behind the dash panel, according to Lea. Ford introduced a removable dash in the 1969 model year, but the earlier cars had their HVAC parts tucked behind a fixed panel.
"There's an amazing amount of plumbing and electrical underneath the dash," Lea said. "If you don't know your stuff, you're going to get in trouble."
Further complicating the job, the GT500KR convertibles have additional top-mechanism parts that require careful adjustment.
On the interior, Tim Lea Restoration uses new old-stock materials for the upholstery wherever possible. The original 428 Cobra-Jet V-8 was totally disassembled and re-built to mint condition by R. Johnson & Sons Engine Service in Warwick, Rhode Island.
The second award-winning 1968 GT500KR by Tim Lea Restoration is owned by Mustang enthusiast Bob Cassling of Los Angeles.
This triple-black car features black paint, a black convertible top and a black interior. It won back-to-back gold awards: first at Mid America in Tulsa with a repeat performance a few days later at the Shelby American Automobile Club 2016 National Convention in Ohio.
This is Cassling's second 1968 black KR convertible. The first won gold at Mid America, SAAC and the Mustang Club of America (MCA) national meet, making the car a Triple Crown winner at the country's three most significant Shelby Mustang shows, according to Lea.
These recent concours awards bring Tim Lea Restoration's gold total to over 30, which includes five Triple Crown winners.
Lea's next projects include restoring the four remaining 1968 Special Yellow GT500KR four-speed, air-conditioned convertibles, all owned by Rae and Segerstrom.