Engine Blows Moment After Shop Owner Crosses Finish Line for $20,000 Purse
September 2, 2016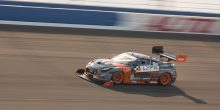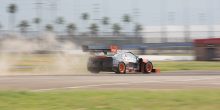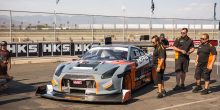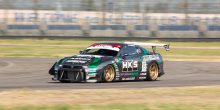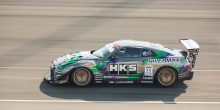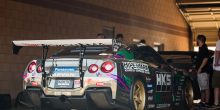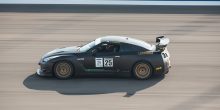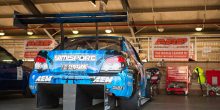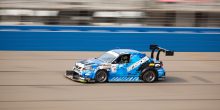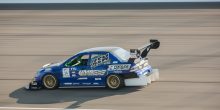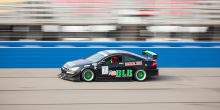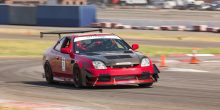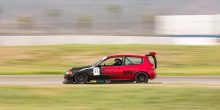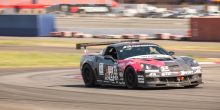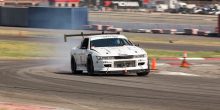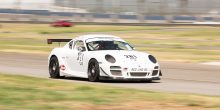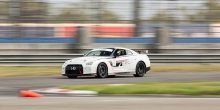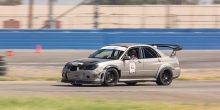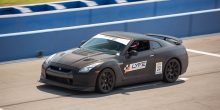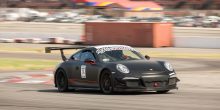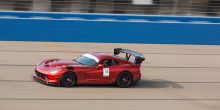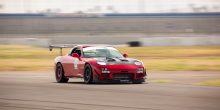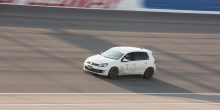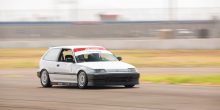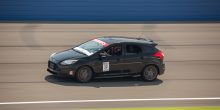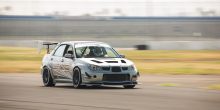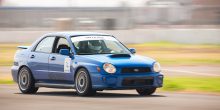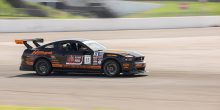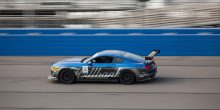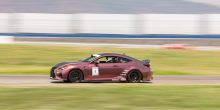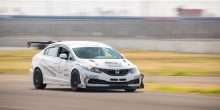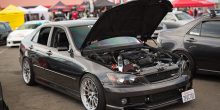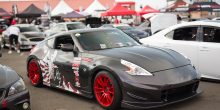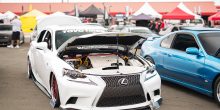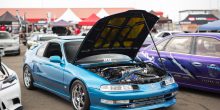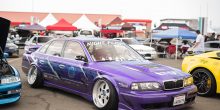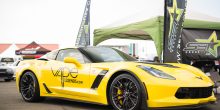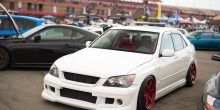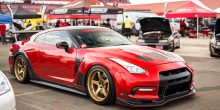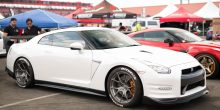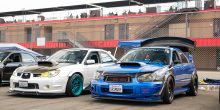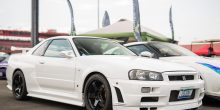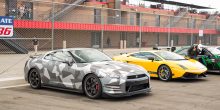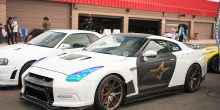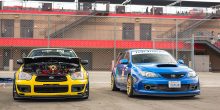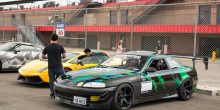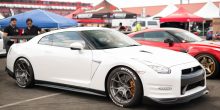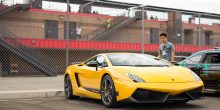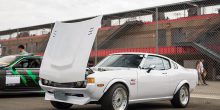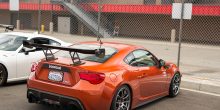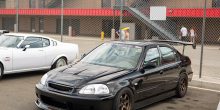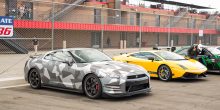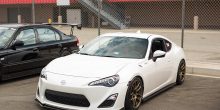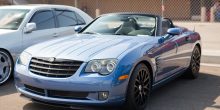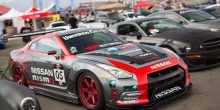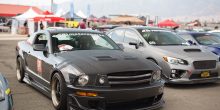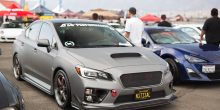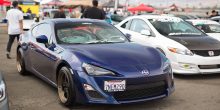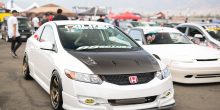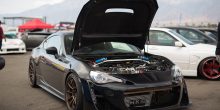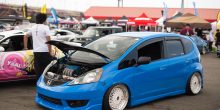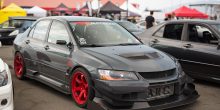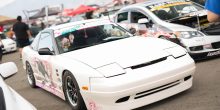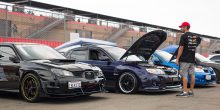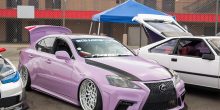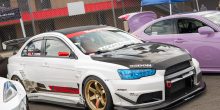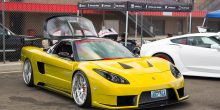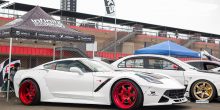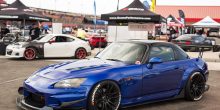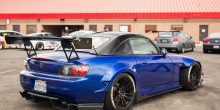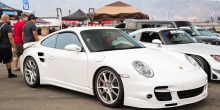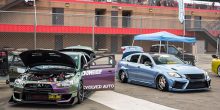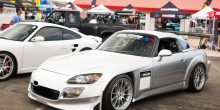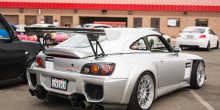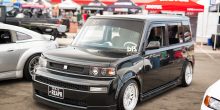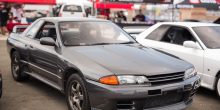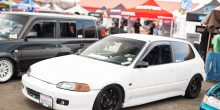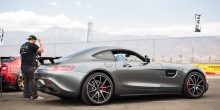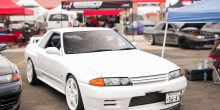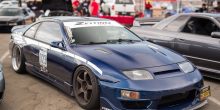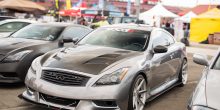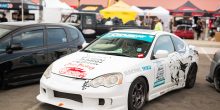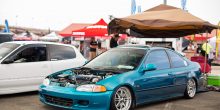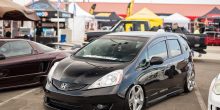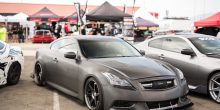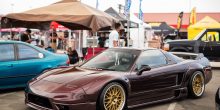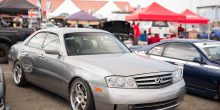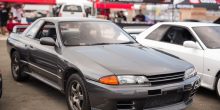 Cole Powelson had a Eureka moment 12-years ago that he said changed the course of his life. Powelson, already a big fan of Japanese rally-car racing, attended an event at Auto Club Speedway in Fontana, California in 2004 that included some of the big-time Japanese racing teams. It was the first time attack event he had seen firsthand.
"A lightbulb went off for me at that event," Powelson said. "It pretty much is the reason why I ended up getting into the industry. It's important for time attack to continue-"it's a great event for the spectators, the teams and the drivers."
THE SHOP
Powelson and two business partners now own LYFE Motorsport, a racing performance shop open since 2014 in Salt Lake City. The shop, which employs eight, is a one-stop shop for all things motorsports. Services provided include engineering, fabrication, chassis and aero design, race prep, driver coaching and race car development.
"It's challenging but it's exactly what I wanted," Powelson said. "It's a serious load and we have more work than I can manage."
THE RACING LYFE
Powelson also races time attack events, which is why he was naturally drawn to a new event created this year by warehouse distributor Motovicity. The Motovicity Speed Ring Motorsports Festival, powered by HKS, was held Aug. 20-21 at Auto Club Speedway, the same California track where Powelson once found inspiration to follow his shop dreams.
As extra incentive for Powelson, one of the racers he idolized back in 2004, Nobuteru "Nob" Taniguchi, was set to race at the Motovicity time attack on behalf of HKS. The two would actually compete head-to-head in the Unlimited GT-R class, featuring a $20,000 grand-prize purse.
"How cool to see HKS and Nob at an event in the states," Powelson said. "For me, it was mega-it was a really cool event.
"It was short notice and I wish I had more time to prepare. I knew we had really good chance at competing with those guys and potentially winning the money. With a $20,000 prize, it got a lot of people's attention."
MURPHY'S LAW
For the LYFE Motorsport team, whatever could go wrong during the Motovicity time attack pretty much went wrong. The 2012 Nissan R35 GT-R piloted by Powelson was running four seconds behind the HKS car in warm-ups and in qualifying heats.
The 2.8-mile NASCAR race course was also very demanding, with 21 total turns-"some of which cut in and out of the tack's infield.
"It was a struggle-fest-problem after problem," Powelson said. "At the end of day one, my stomach was in knots. We weren't making the progress we had hoped and weren't achieving the power we wanted. We were also having braking issues."
Disaster struck on the second and final day of the time attack when a tire blew out on the LYFE Motorsport GT-R. The tire was brand new and most likely blew due to the technical nature of the course, according to Powelson.
"When the tire below out on me in the second session I didn't completely lose hope, but it was a really low point because I knew we didn't have another set," he said. "Luckily we were able to find a new set in Anaheim from a place an hour from the track. We got them bolted on a half-hour before the last session.
"It was a bit of a Hail Mary running on a new tire that I was unfamiliar with," Powelson said.
FINAL SHOWDOWN
Motovicity estimates that 1,200 to 1,500 people attended the weekend's festivities, which also included a car show. Many in attendance made their way over to the Auto Club Speedway stands for the time attack finale.
"The race came down to the last shootout with the top five from each event," said April Zuk, marketing manager at Motovicity.
In the Unlimited GT-R Class competition, Nob put down his fastest time for HKS at 01:33.386. The HKS car-"with its behemoth 1,252 of horse and 900 lb-ft of torque- topped out at 203 mph on the straightaways, much faster than Powelson knew he could push the struggling LYFE Motorsport GT-R.
"I took the wings off the thing and we optimized it the best that we could," he said. "Even though we didn't have the best of everything, we made work with what we had. We took away the weaknesses and trusted the car's strengths-"trusted the tires and the down force."
Powelson also had a driving strategy in mind: "I took some off of the corners and just tried to drive real smooth and get the infield lap put together."
The LYFE Motorsport car topped out at just 180 mph, but here's the crazy thing: Powelson posted the top time, 01:32.534, for the win.
But it gets even crazier.
"We came around and took the checker-"then lost our engine," Powelson said. "We did it, but the car was not 100 percent. The fact that we lost the motor, there was literally not another lap we could turn. The transmission was also going out on us."
The LYFE Motorsports team suspected the car's engine was already going soft before the last run.
"We don't know yet exactly what happened. It was smoking heavily-maybe it burned a hole in the top of the piston," Powelson said. "We tried to turn the power up and it was hesitating quite badly. It got worse until the motor went."
Either way, LYFE Motorsports walked away with $20,000 and Motovicity could celebrate the amazing finish to a great weekend.
"It literally came down to the last five minutes of the shootout. HKS put their fastest time down and LYFE Motorsports came in and won by less than a second," Zuk said. "That's what we were looking for: a battle-to-the-death race, and that's what we got."
Read more about LYFE Motorsports in an upcoming issue of THE SHOP magazine.
LYFE MOTORSPORTS CAR SPECS
Car Make: Nissan
Car Model: R35 GT-R
Car Year: 2012
Engine Type: V6 Twin Turbo
Engine Code: VR38dett
Engine displacement stock: 3.8
Engine displacement modified: 4.0
Engine
Pistons: CP
Rods: Carillo
Oil System: Magnus Dry Sump
Cams: Kelford
Radiator: Ron Davis Custom
Oil Cooler: LYFE Custom Setrab cores with Mocal laminova
Turbo Manifold: AMS, Cast
Turbo: Garrett 3076s
Wastegate: Turbosmart
Blow Off Valve: Turbosmart
Intercooler: Bell Core LYFE end tanks and charge pipes
Downpipe: AMS 3″
Exhaust: LYFE Custom 3″
Injectors, fuel rail: Siemens, AMS
Fuel Pump: 3 Walbro 450s with Radium FCST
Regulator: Fuel lab
Engine Management: Motec M150 R35 PnP
Ignition: OEM
Plugs: HKS
Misc: VP Racing E85
Performance: 1,160 whp, 2WD dynojet
Drivetrain
Layout: Front engine rear transaxle
Clutch: Dodson
Flywheel: OEM
Driveshaft: OEM
LSD: OS Giken
Gears: Dodson
Transmission: Dodson
Suspension
Shocks, Struts: Ohlins TTX 4-Way
Swaybars: Whiteline
Camber plates: JRZ
Adjustable arms: Wisefab
Bushings, bearings: Wisefab
Knuckles: Wisefab
Misc: Wisefab geometry correction using OEM subframes
Alignment: DOE
Brakes
Calipers: Brembo GTR 6 piston
Rotors: Brembo
Pads: Brembo
Brake lines: Custom
Master cylinder(s): AP Racing
Pedal assembly, balance bar: AP Racing
Wheel and Tires:
Wheels: CCw 18×12.5
Tires: Michelin S8H 31/71 18
Exterior
Aero kit: AMB aero design built by LYFE Motorsport
Other Aero features: All of the wings
Interior
Cage: 1.75 x .120 DOM
Seats: Racetech
Harness: Racetech
Fire system: SPA
Steering Wheel: OMP with Krontec quick release
Dash Display: Motec 187
Gages: Motec 187
Data Logging: Motec 187
Body
Seam Welding: Yes
Foam Filling: No
Braces: Tube chassis inside of the stamped body
For more information, contact Cole Powelson at cole@lyfemotorsport.com.