Custom 'Trail Rat' Travels 4,000 Miles of Dirt Trails to SEMA Show
October 28, 2016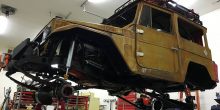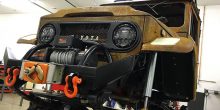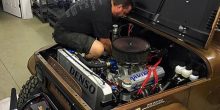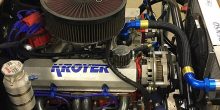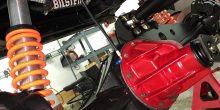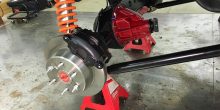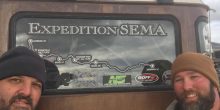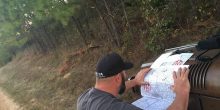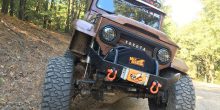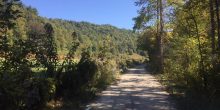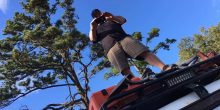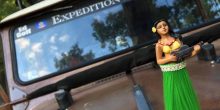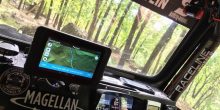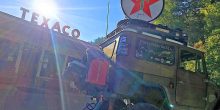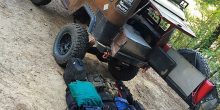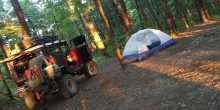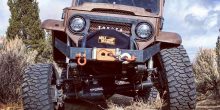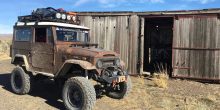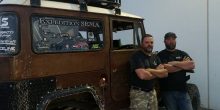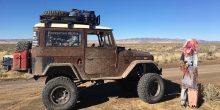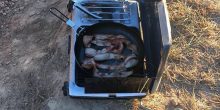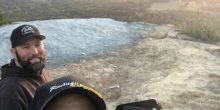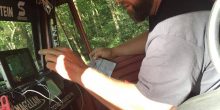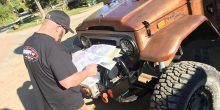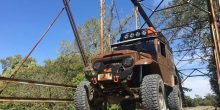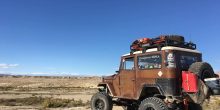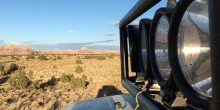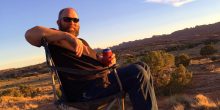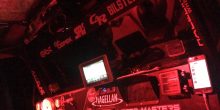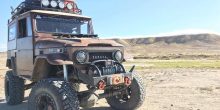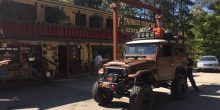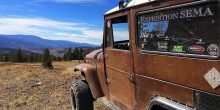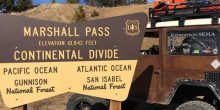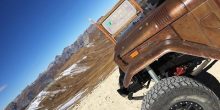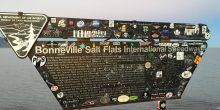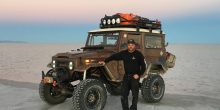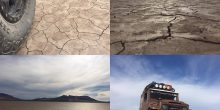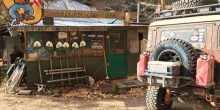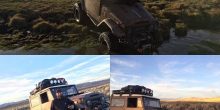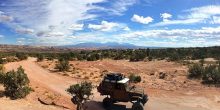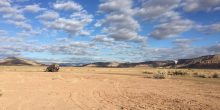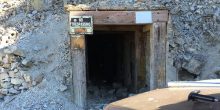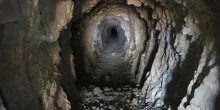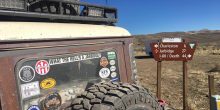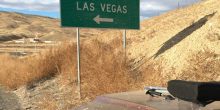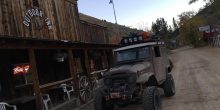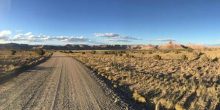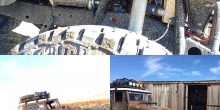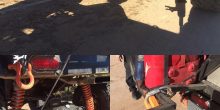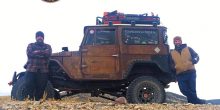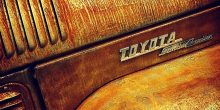 *See photos from the amazing journey by clicking the photo gallery below
There is hardly any doubt that the SEMA Show is tops in the world for presenting the best of the aftermarket and, really, the best of car culture. But something is still lacking, according to Aaron Brown, owner of Catawba, North Carolina-based The Garage Shop.
Last year at the show while showcasing his custom 1939 Ford rat racer-The Uncatchable-Brown discovered he had something of a pet peeve.
"We were watching people push these catalog jeeps and trucks wrapped in plastic with white gloves," Brown told THE SHOP Magazine. "So many shiny things-trucks that will never see dirt-it's almost overkill for the average guy. I didn't think this was what SEMA was intended to be about and I wanted to see if we could reel it in."
The best way to prove his point that the aftermarket stood more for grit than glamour? Brown decided that he'd make a cross-country journey to the 2016 SEMA Show by driving  backcountry trails from North Carolina to Las Vegas. He partnered with his buddy Ed Goff, owner Goff Metal Fab based in Twin Falls, Idaho, to customize a 1970 Toyota FJ-40 Land Cruiser, as well as to co-pilot the trip.
After just a few test miles, Brown and Goff set off on their journey-without a backup or chase crew-on Oct. 5. The pair started on the Trans-American Trail until they reached Lake City, Colorado, where they plotted their own course the rest of the way.
They traveled the Historic Pony Express Trail to the Bonneville Salt Flats, then up to northern Nevada's historic mining district before heading down to Las Vegas.
Along the way, Brown and Goff rarely saw asphalt. They camped in a tent and used a camping stove to prepare meals.
"We were doing 18-hour days in the seat just to knock out some time. Sometimes we wheeled completely through the night just to meet our deadlines," Brown said. "We survived on jerky, trail mix, steak, eggs, bacon, and potatoes. We had good, decent healthy natural food."
On Oct. 29, 25 days after starting the journey, Brown and Goff pulled into the Pioneer Saloon in Goodsprings, Nevada. The saloon would be their last stop before driving the FJ-40 into the RacingJunk.com Classifieds booth (No. 24329) to be displayed at the SEMA Show at the Las Vegas Convention Center-dirt included.
"We're gonna clean her up a little bit when we get inside the convention center-but there will still be plenty of trail grime as proof that we did it," Brown said.
Perhaps the two most amazing facts about the trip:
The FJ-40 didn't suffer one breakdown beyond a few loose bolts
The pair didn't see rain until they hit Nevada
"When you drive thousands of miles down a dirt road, something is gonna come loose. But we had no show stoppers," Brown said. "It was a great trip, which is a true testament to the people and products involved in this adventure. To have zero failures in 4,500 miles-I think you'd be hard pressed to do that in a brand-new Jeep."
The facts and stats from Brown and Goff's cross-country journey are absolutely staggering:
25 days on the road or trail
Over 4,500 total miles
Over 4,000 dirt miles
148 hours of driving time
Average speed of 30 miles per hour
Visited 12 states
Drove through 23 state parks
Starting elevation of 800 feet above sea level in Catawba, North Carolina
Peak elevation of over 13,000 feet above sea level driving over Engineer Pass in Colorado
Traversed five mountain passes over 10,000 feet
The FJ-40 will be trailered back to North Carolina after the SEMA Show but its career is most definitely not finished. Brown and Goff would like to complete the Trans-American Trail from Idaho up to Oregon sometime next summer.
Sponsors of the SEMA Expedition
RacingJunk.com Classifieds| Magellan GPS | Magellan TRX Off-Road GPS Navigator |Torq-Masters Industries |C&R Racing | Raceline Wheels | Adams Driveshaft & Off Road | Bilstein Shock Absorbers | Brown & Miller Racing Solutions LLC | Dick Cepek Tires and Wheels | Impact Racing | Mastercraft Safety | Mile Marker Winch | NightSun4x4| PAC Racing Springs| Painless Performance Products | Performance Distributors | Pro-Systems Carburetors | QuietRide Solutions |RuffStuff Specialties| Safety-Kleen | SRI Performance | Steve Allen Racing Engines| StopTech | VETMotorsports