Concours d'Elegance Best of Show Winner Once Owned by Eric Clapton
August 23, 2016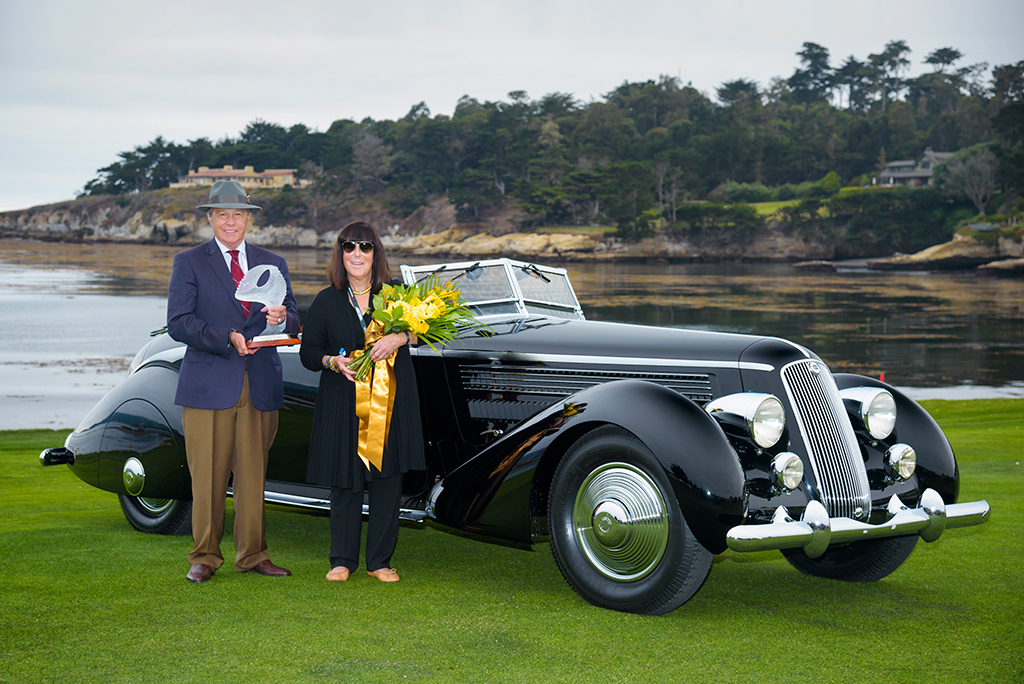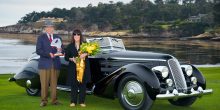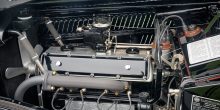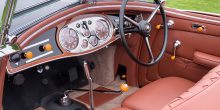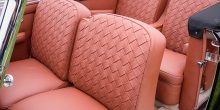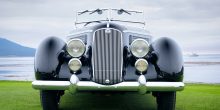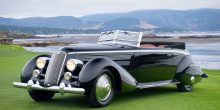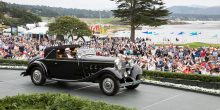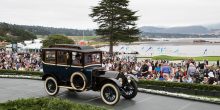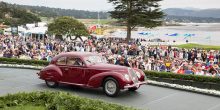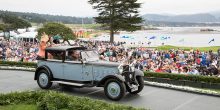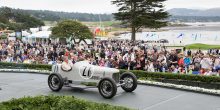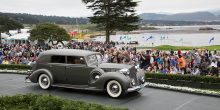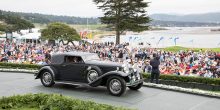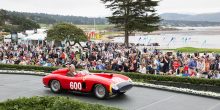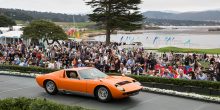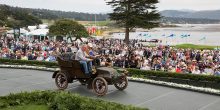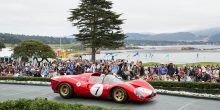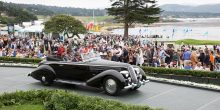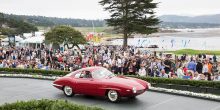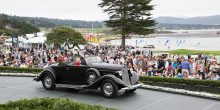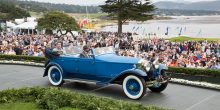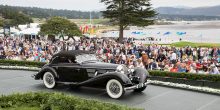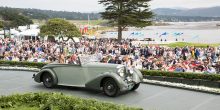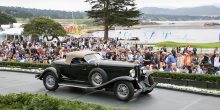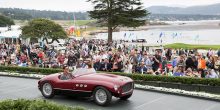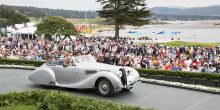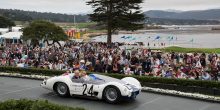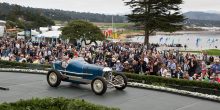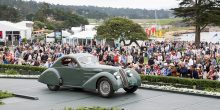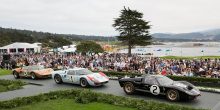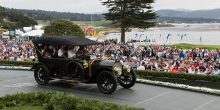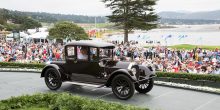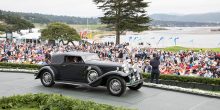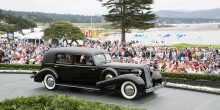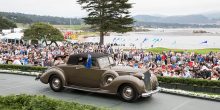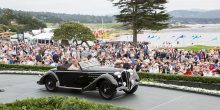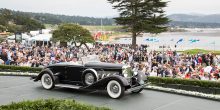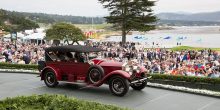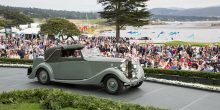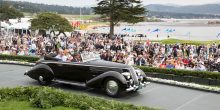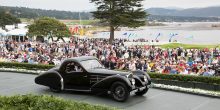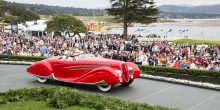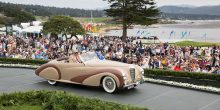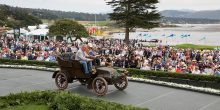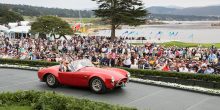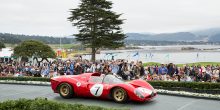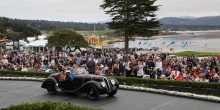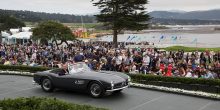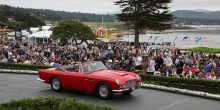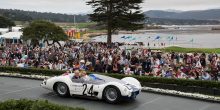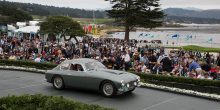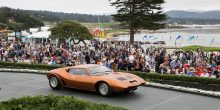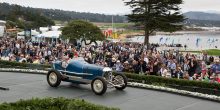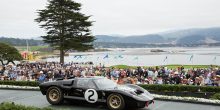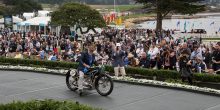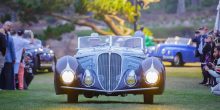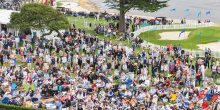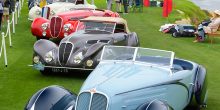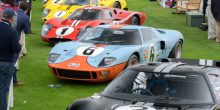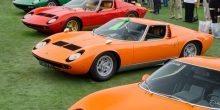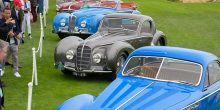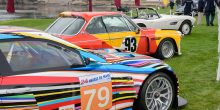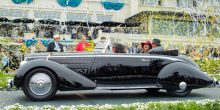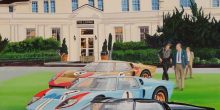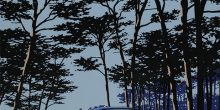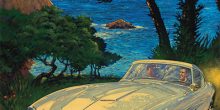 The 2016 Pebble Beach Concours d'Elegance concluded with first-time entrant Richard Mattei lifting the top prize high overhead soon after his 1936 Lancia Astura Pinin Farina Cabriolet was named Best of Show at the prestigious competition.
When the award was announced, it took Mattei a moment to grasp the accomplishment.
"I was just happy to be an entrant at Pebble Beach-and now to get an award, and not just one, but three."
Not only did the Lancia win its class before competing for Best of Show, it also was named the Gwenn Graham Most Elegant Convertible.
The cabriolet was once owned by guitarist Eric Clapton, who declared it to be "the most fun I've had off stage and out of bed."
Pininfarina later purchased the car for its collection and it remained there for decades.
"This Lancia is a true combination of speed and style," said Sandra Button, Concours chairman. "Pinin Farina took a fantastic car and added many spectacular attributes, including a power top, curved side glass windows and the unusual basket-woven trim. This car is sport and luxury embodied."
Mattei purchased the Lancia in 2009 and spent about six years restoring it. Asked what he found most compelling about the car, Mattei referenced the its mechanical sophistication and ability to exhibit two different personalities: an aggressive stance with the top up and a more relaxed and elegant style with the top down.
The Pebble Beach Concours competition drew 228 cars from 16 countries and 30 states to the 18th fairway of Pebble Beach Golf Links. It also raised over $1.75 million to help people in need. Through the Pebble Beach Company Foundation, the primary charitable partner of the Concours, these charitable funds will benefit over 80 local charities, according to organizers.
There were many strong contenders for Best of Show this year. Final nominees included a 1938 Delahaye 165 Figoni & Falaschi Cabriolet owned by the Robert M. Lee Automobile Collection and shown by Anne Brockinton Lee of Sparks, Nevada; and a 1931 Stutz DV-32 LeBaron Convertible Victoria owned by Joseph and Margie Cassini III of West Orange, New Jersey.
Click for 2016 Pebble Beach Concours d'Elegance complete results of award- and best-in-class winners. Also, click for a video replay of 2016 Pebble Beach Concours d'Elegance.
The next Pebble Beach Concours is set for Aug. 20, 2017, featuring Isotta Fraschini, Lincoln Centennial, and American Dream Cars of the 1960s.
The 2018 Pebble Beach Concours will be held on Aug. 26, 2018, and will include a special class for Significant Cars of India.
*All photo gallery images Copyright © Kimball Studios / Courtesy of Pebble Beach Concours d'Elegance