Art-Worthy DiMora Vicci 6.2 Rolls Out for Father's Day
June 17, 2016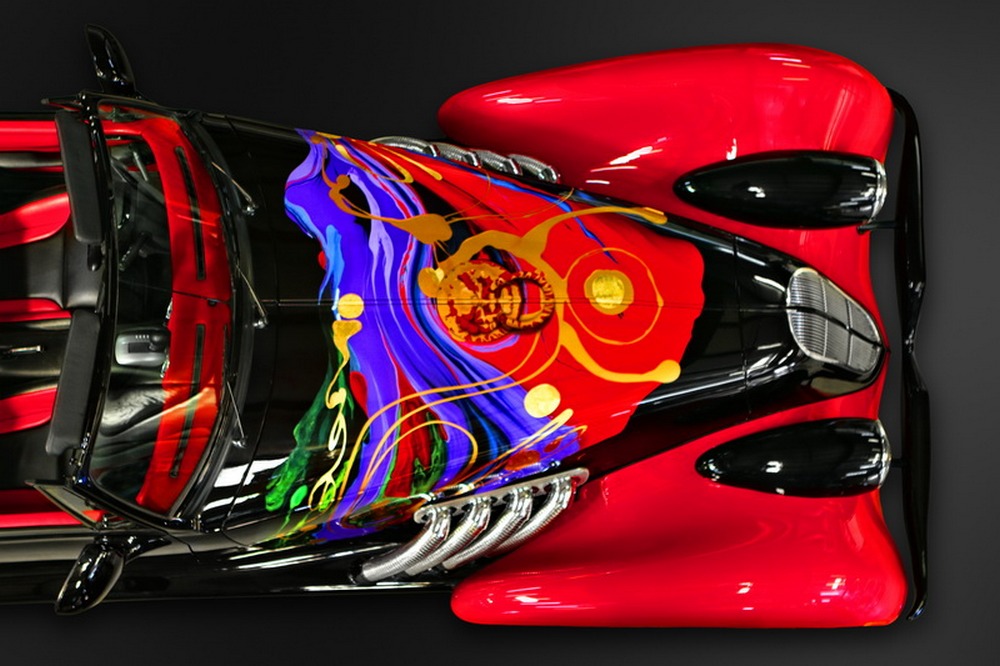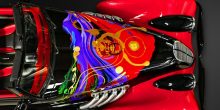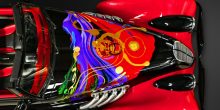 DiMora Motorcar was set to roll out the DiMora Vicci 6.2 Emperor Convertible at the Rodeo Drive Concours d'Elegance on Father's Day in Beverly Hills.
Spectators attending the free event could view the hand-built automobile and meet DiMora Motorcar company founder and car designer, Sir Alfred J. DiMora.
Each of the 25 cars in the limited edition DiMora Vicci 6.2 Emperor series feature original artwork by Zen Master Lee Sun-Don in the "Great Treasure Gate" collection. The original painting that accompanied the featured Vicci at this year's event can be viewed at the nearby X-Power Gallery.
"We have been very selective with every aspect of building the Vicci 6.2, from choosing where to strategically place the 24-karat gold inlay to designing the custom wheels, so when it came time to choose the first artist series collaboration, not just any artist would do," said DiMora. "Although designing luxury automobiles is where my true passion is, I've been an art enthusiast for a number of years and knew that Master Lee's artwork would make for a perfect pairing of art and automobile."
Pairing a 430-hp GM engine with lightweight carbon DFD construction, the DiMora Vicci 6.2 is hand-built in North America with the finest appointments, from Italian leather interior to Wilton Wool carpeting. The Vicci is also available with a supercharger option, offering up 556 hp for those looking for additional power under the hood.
"The last time we attended the Rodeo Drive Concours d'Elegance was back in 2010 with the debut of our DiMora Custom Bikes," said DiMora. "The spectators to the Rodeo Drive Concours are a fun crowd and we are looking forward to exhibiting again this year."
In the past, automobiles and art have been excellent investments throughout the collectors' financial world. The collaboration of the automobile and original accompanying artwork is expected to increase in value due to its timeless style, artist's limited edition, and elaborate craftsmanship, according to the company.
Inspired by his Buddhist practice, Zen Master Lee Sun-Don develops "totemic energy oil painting" to embody in Western oil art the profundity of Chinese culture and Zen sensibility.