Aftermarket Brands Go Pink in October
October 19, 2016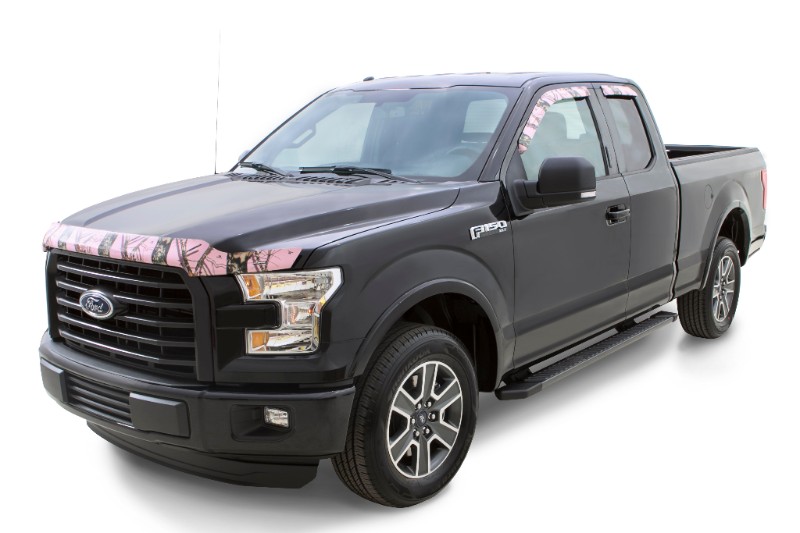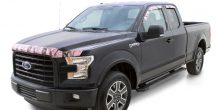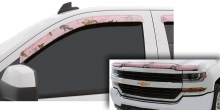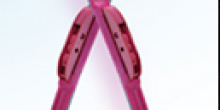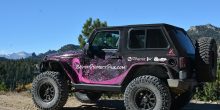 Bestop has teamed up with the American Cancer Society to launch Bestop Project Pink, a campaign to help save lives from breast cancer. The company is one of several aftermarket firms to champion the awareness effort during the month of October, otherwise known as Breast Cancer Awareness Month.
The Bestop Project Pink sweepstakes is actually set to launch in early November. All money raised will be donated to the American Cancer Society in support of breast cancer awareness and research. In addition, Bestop will match all donations up to $10,000.
"Everyone knows a mother, sister, daughter or friend who's faced the battle against breast cancer," said John Larson, Bestop CEO. "Breast cancer is a fight many people, even men, have had to endure. Our goal is to help make sure they don't have to face that fight alone."
The Bestop Project Pink campaign offers Jeep owners a chance to win one of two OEM-quality customized breast cancer embroidered tops. The tops include the Trektop NX for any Jeep Wrangler JK four-door while the Trektop Pro fits any Jeep Wrangler JK two-door.
In addition, the Trektop Pro will be showcased on a special Bestop Project Pink Jeep project vehicle featuring a one-of-a-kind wrap with lighting from Bestop sister company, Baja Designs.  Bestop's Project Pink Jeep will be displayed in the Bestop booth (No. 30017) at the Nov. 1-4 SEMA Show in Las Vegas, as well as at other automotive events, local trail runs and a special road trip yet to be announced.
To buy a $3 raffle ticket, visit BestopProjectPink.com Nov.1 through July 28. On the website, customers can choose the two-door Trektop Pro, or the four-door Trektop NX. Visiters can also choose to make a donation to fuel the fight against breast cancer. There's no limit to the number of tickets you can purchase in a day or throughout the campaign, according to Bestop. On the day of the drawing, winning tickets will be selected and the process videoed using a random number selection code, according to the company. Winners will be notified in early August 2017 and shared via social media. For more information, visit BestopProjectPink.com or follow the campaign on Bestop's social media pages.
Stampede Pink Camo Collection
Stampede Automotive Accessories, a brand of LUND International, has leveraged its partnerships with Realtree and Mossy Oak to bring to market its limited edition Pink Camouflage collection of sidewind deflectors and hood protectors.
In recognition of Breast Cancer Awareness Month, the company will donate a portion of the proceeds from all sales of the pink camo collection through Dec. 31 to further the research and awareness of breast cancer.
Designed, engineered, and manufactured in the U.S., the company's Tape-Onz sidewind deflectors and Vigilante Premium hood protectors are now offered in Mossy Oak Break-Up Pink or Realtree Xtra in pink.
For more information, contact Stampede Automotive Accessories at 800-241-7219 or visit www.stampedeproducts.com.
Pink Wiper Blades
Henley Enterprises Inc., the largest franchisee of Valvoline Instant Oil Change, is raising funds and increasing awareness for National Breast Cancer Foundation(NBCF). Throughout the month of October a portion of the sales of pink wipers are being donated to NBCF. The wipers are available at over 210 participating Valvoline Instant Oil Change locations in 12 states.
Now in its fifth year, the campaign has raised more than $55,000 for NBCF.
"This campaign gives back to the communities in which we serve. The pink wipers are a highly visible product that many Americans can rally behind. The blades allow individuals who have been affected or know someone affected by breast cancer to show their support," said Don Smith, founder and CEO of the Valvoline Instant Oil Change franchisee.
The blades come in both traditional black with a small pink ribbon and full pink for those who wish to make a bolder statement. They fit 98 percent of cars, trucks, and SUVs manufactured after 2003.
For more information and a location list, visit www.viocPINK.com.