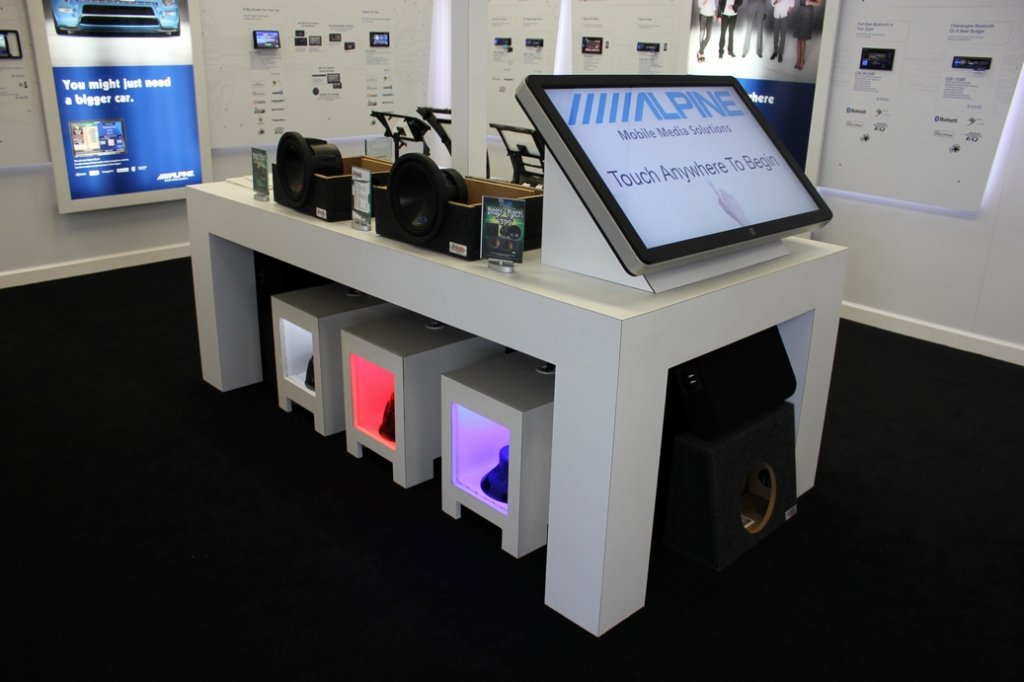 By upgrading its showroom design, Attention to Detail, an automotive accessories installer and retail based in Middletown, Conn., increased its sales of Alpine Electronics products by nearly 25% in 2012.
Owners Bill Murphy and Matt Pensiero allowed store manager Dan Labbe to execute his design concept that combines the clean look of an Apple retail store with the idea of bringing awareness to the shop's products through interactive displays and easy-to-access product information.
Accessory dealers looking to boost sales may want to take Attention to Detail's successful showroom transition into account, for executing a modernized appearance can attract customers.
Labbe says the polished, Apple-inspired design of the room he designed to display Alpine products in the 3,000-sq.-ft. store puts emphasis on the products so they "practically sell themselves."
"It's all about the presentation of the product when the customer walks in," said Labbe, who has been with Attention To Detail since 2004. "You have to give them a wow factor. The way I've marketed the whole room made a huge difference in the amount of products we sell."
The products are also strategically arranged in the displays so customers take notice of certain products first. Labbe says that making high-end products more eye-catching has helped increased sales of middle-of-the-line products.
In addition to the Alpine-focused room, the mobile electronics guru also designed displays for the store's 3M and Compustar products, which also gained the store additional sales.
Labbe credits the success of his two-month project to the support from vendors like Alpine, and to owners Murphy and Pensiero who were open to letting him tear apart areas of Attention To Detail's showroom to bring his ideas to life.