Features
Two Rusted Afterthoughts Customized for SEMA Glory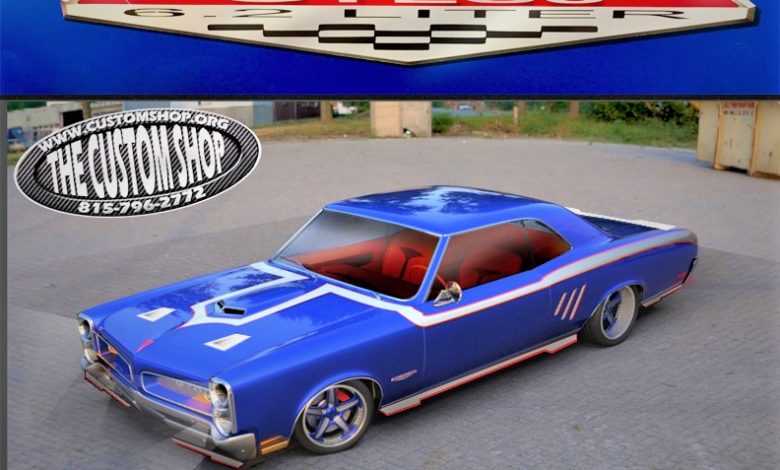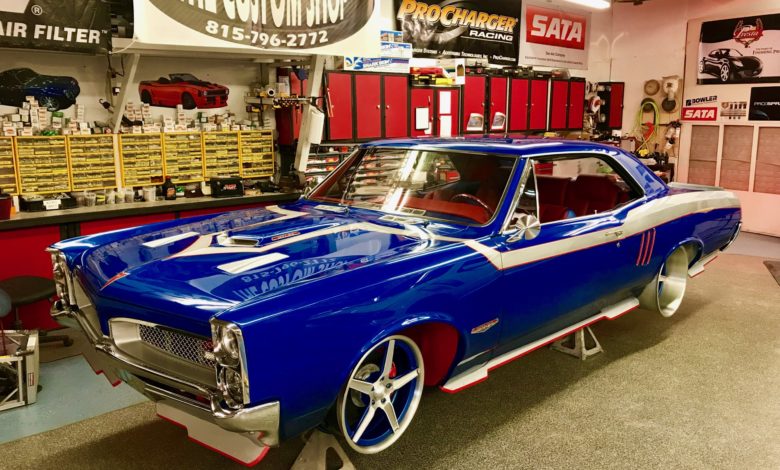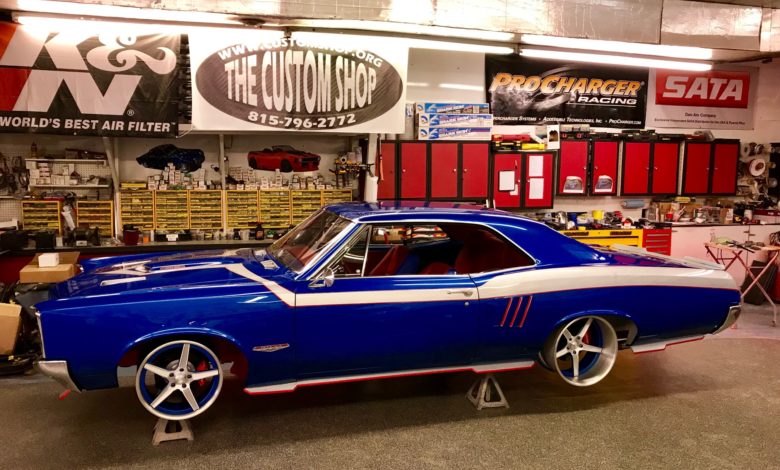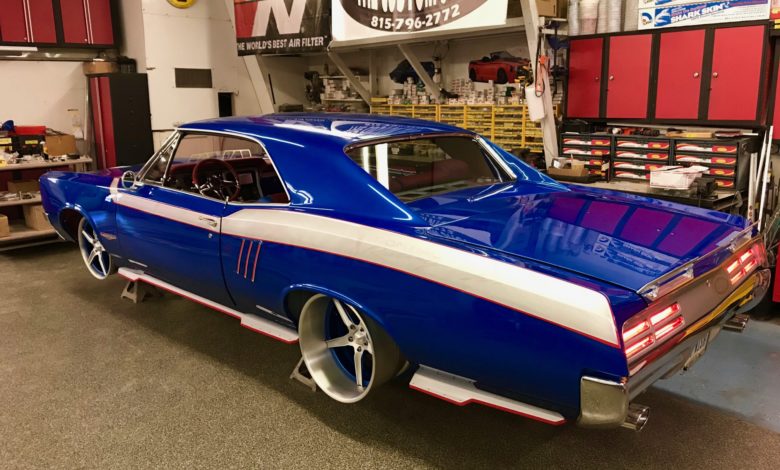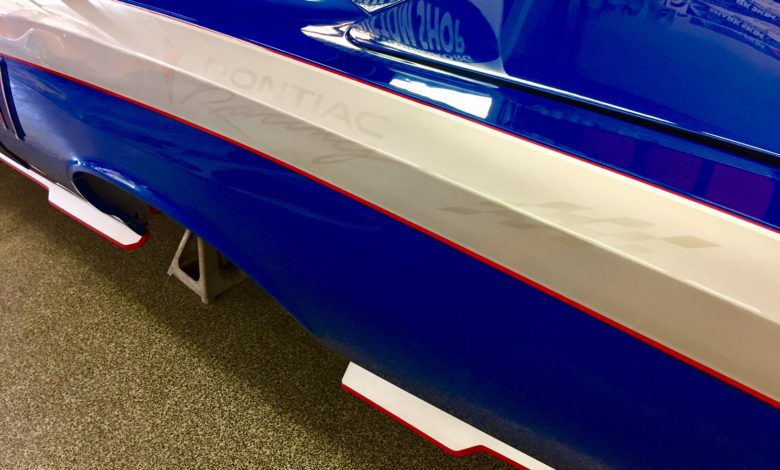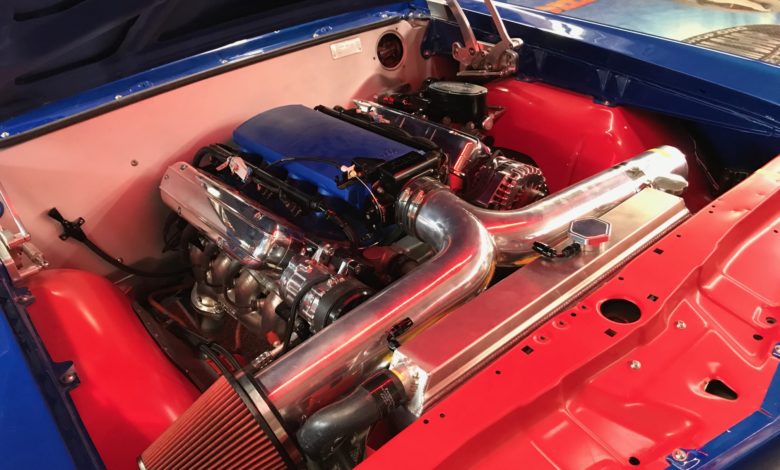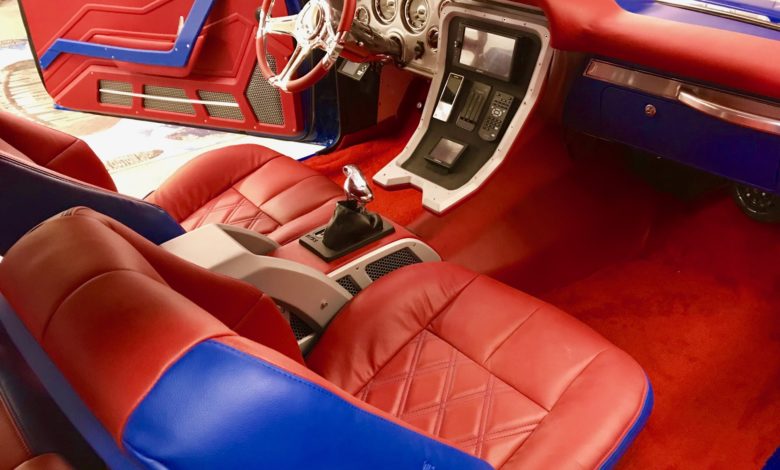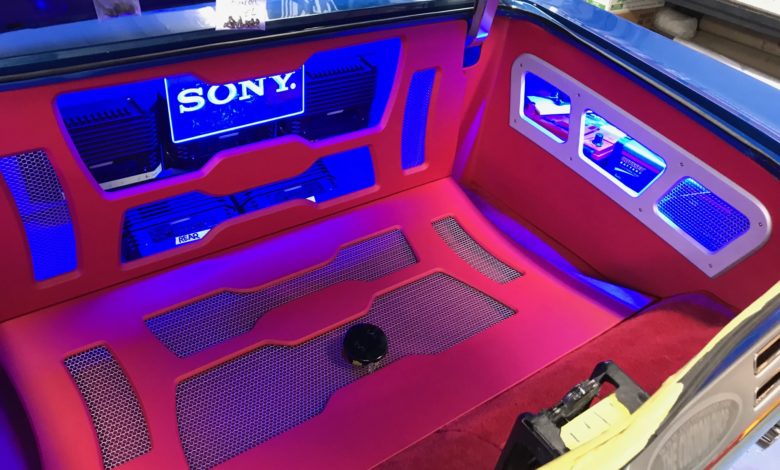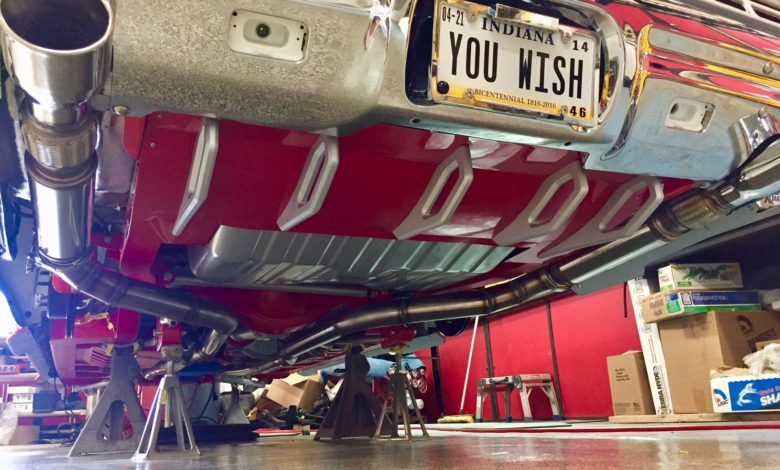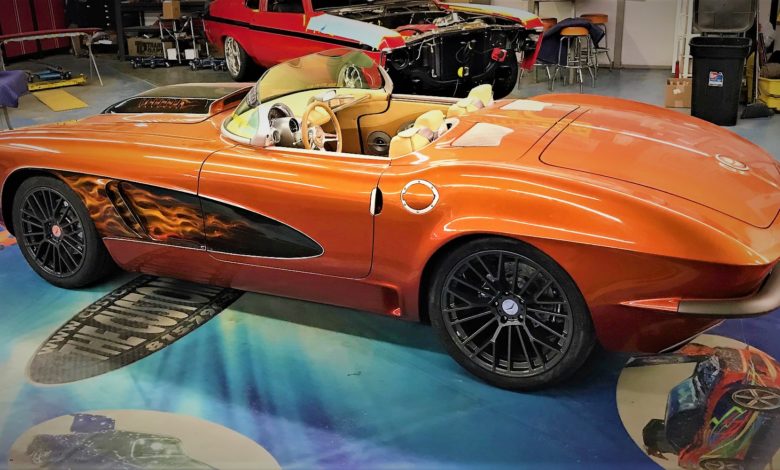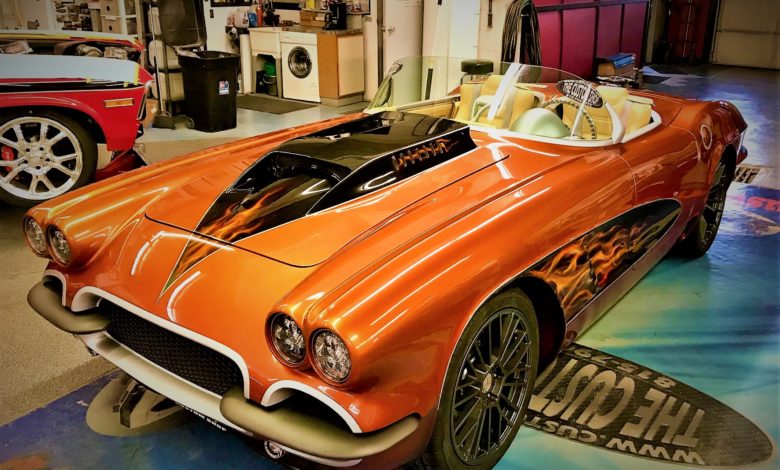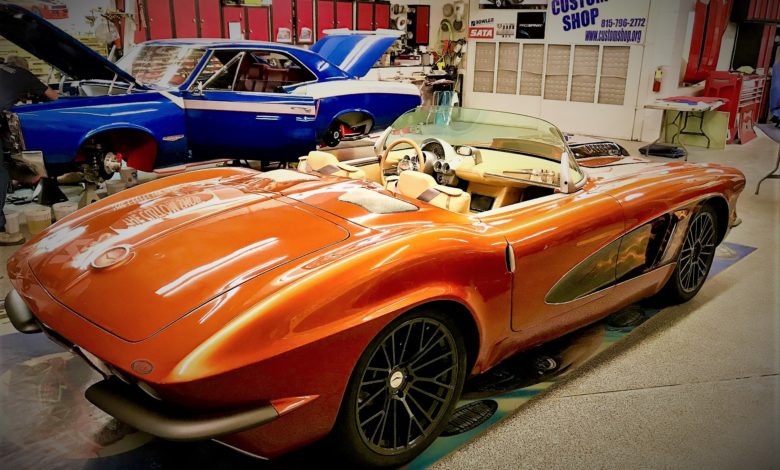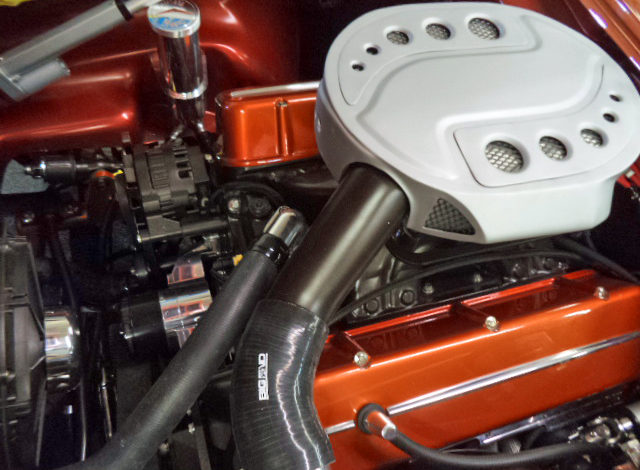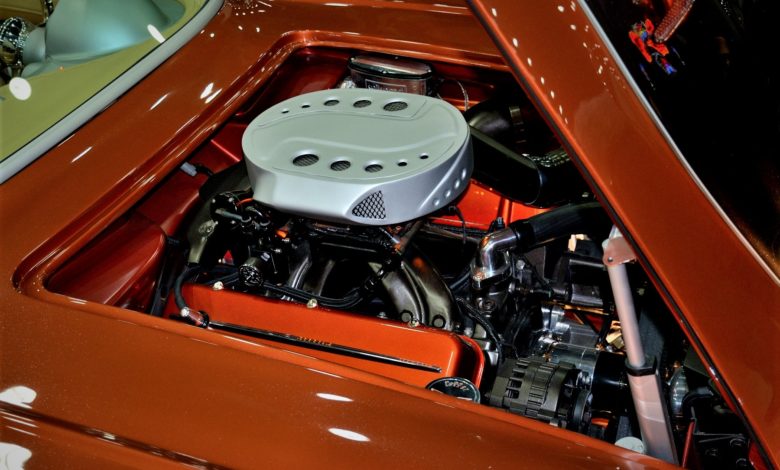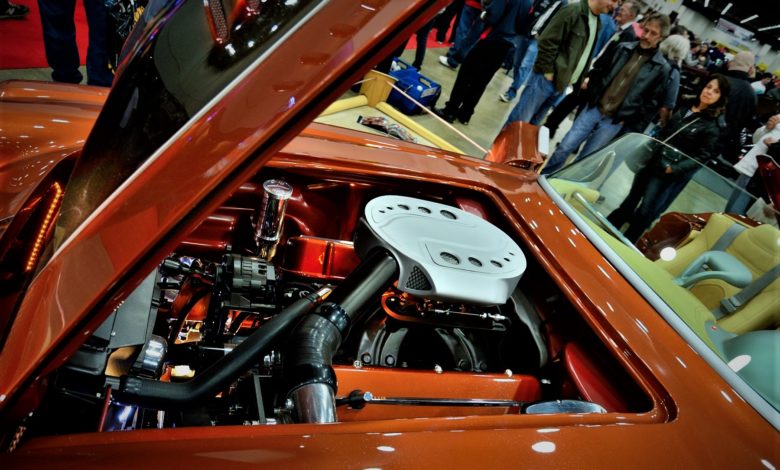 The Custom Shop, In its 17th appearance at the SEMA Show in Las Vegas, has two bespoke surprises in the form of a custom 1967 Lemans and 1962 Corvette. The Flanagan, Illinois-based shop has quite a story for each car, which each represent the 51st and 52nd custom vehicles the shop has brought to the show.
Ode to the Cubbies
The 1967 Lemans started with a roadster shop chassis and was stripped to bare metal and  mocked up.
"Once back from the blaster, the car was so rusted out we told the owner we may need to throw this car away," said John Wargo, owner of The Custom Shop, "but we talked to GoodMark and they just started making all of the new metal for the Lemans. We told the car's owner, Andy Garza that we could actually rebuild it way better than new.:
Garza approved of Wargo's plan but he one big request.
"He said, 'I'm a huge Chicago Cubs fan and I want it in Cubs colors," Wargo shared. "I agreed and worked up a rendering for the car and got to work."
The Custom Shop added all new sheet metal from top to bottom to make the car show ready, then ProSpray paint was laid down in the Cubs iconic blue and red colors.
"It's a VooDoo Pearl Blue base with silver and red graphics with a bunch of ghosted designs you have to see to believe," Wargo said. "ProSpray 8500 Clear Coat was laid down and was then block sanded down and buffed with Presta Compounds to a show finish."
American Racing cut some one-off custom wheels (20 x 12.5 with a 7-inch lip) with satin-brushed finish and matching blue for the ride.
"There are lots of custom, one-off billet parts all around on this projects from spoilers, handles, hinges to mirrors and ground effects," Wargo explaned. "We also built a fully custom Sony Audio system-"23 speakers and 5,000 watts, as well as a custom interior with Roadwire seats in red and blue, and Enduratex covering the custom console and panels.
"After a ton of hours and Installing a LS3 Ohio Speed engine cammed up with MagnaFlow stainless exhaust and Hedman headers, we fired this bad boy up and she's ready for the streets of Vegas."
The car will be on display in the Odyssey Battery booth (No. 24875) in the Central Hall of the Las Vegas Convention Center.
Barn Find Worthy of the Ball
The Custom Shop also has prepared a 1962 Corvette, named Copper Topless, for the big show.
This car was only good for the remaining working parts when it was found in the second story of a barn a few years ago.
"The owner had a few original early 'Vetts already and this car was too far gone to make original," Wargo said. "He had seen a bunch of the work The Custom Shop had done and displayed at SEMA and contacted us about building him a bad ass custom resto-mod 'Vett. He told me he had a huge big block engine 598 cu-in and a Vortech blower that dynoed 1,046 horsepower  that he wanted to stuff in the car.  So, an SR3 chassis was ordered and built up for that huge engine."
Next came the body modifications and fiberglass repairs.The Custom Shop added a roadster top with a chopped, modern feel to it, according to Wargo.
The bumpers and molding was tucked into the body lines and the chrome was shaved, in order to accomplish a Satin Silver modern look.
"We motorized the trunk and hood so you can see all the goodies," he said. "Also added a fully custom interior with custom seats and Sony full audio system installed."
The Copper Topless also includes a set of Z06 modern wheels and Federal 335/30/20 tires, and a Mango Tango Copper top color that fades into five colors to the bottom with airbrushed trim and real fire flames on the cove-done with Pro Spray paint and clear coat cut and buffed with Presta Compounds.
The Copper Topless will be on display in the Sony Audio booth at the SEMA Show.