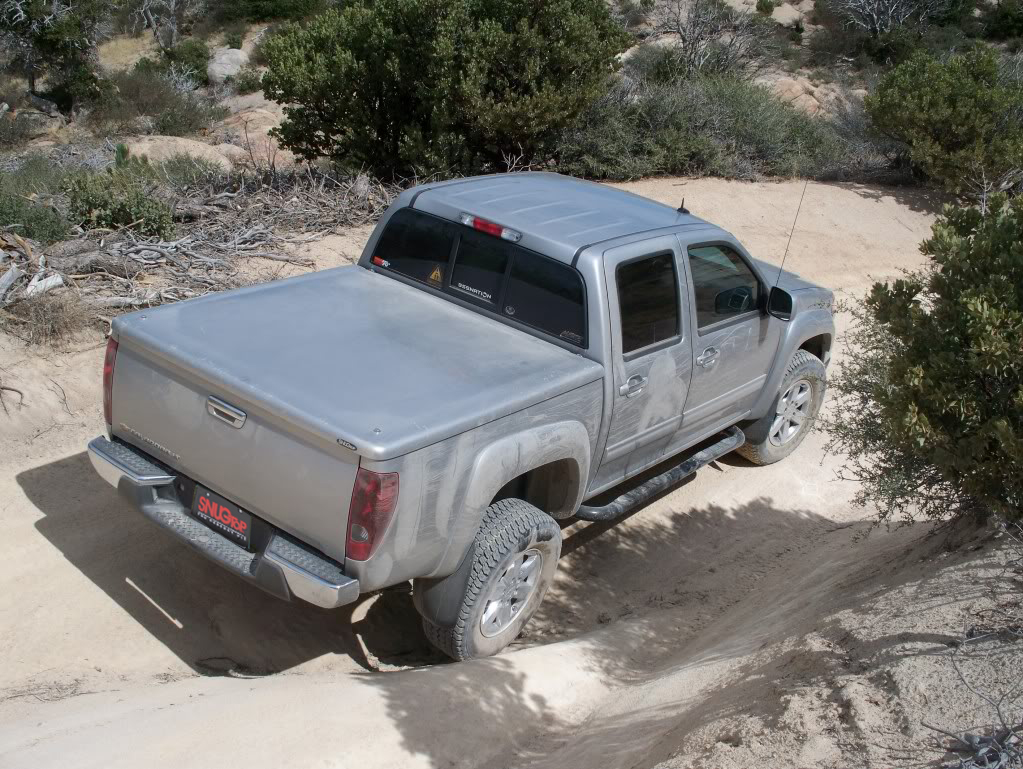 New Truck Models = Aftermarket Growth?
Within the new truck market the Dodge Ram 1500, Toyota Tundra and Ford F-150  models have or are receiving some kind of makeover that could trigger another round of "truck wars," which could benefit consumers and fleet operators. Pickup sales trailed off at the end of last year, so 2013 is predicted to be a strong year for full-size trucks. We wondered how these developments will affect the pickup aftermarket overall.
Jim Fike of Jason Industries in Elkhart, Ind., tells us, "Assuming you are correct with your assumptions, the entire truck market will move forward. New trucks with styling, features and fuel economy – all the things customers demand. The big shift will be in the truck's intended use. We see this in the type of covers we are selling. The shift is to more utility-use products versus the pleasure markets. To respond to the demand, we are adding new features to our Work Force lineup, plus bringing new complementary product offerings, such as the Cargo Ease slides. To ensure we cover the pleasure markets, we are expanding our truck cap lines from six offerings to eight. The two new products will focus on the price-conscious buyer."
According to Andy Nephew of Grand Forks, N.D.-based Retrax Truck Bed Covers, "Anytime the economy is heading in the right direction, consumer confidence increases," he says. "Add to that increasing pickup sales and the release of new models, and sales of aftermarket accessories will continue to grow. I don't see our sales slowing down anytime soon."
At Truck Accessories Group in Elkhart, Ind., Kevin Page says, "We are very optimistic that 2013 will be a strong year for U.S. truck sales, especially the full-size pickup segment. Year-to-date (full-size pickup deliveries) are trending in the 20-plus percent range. We see no reason, especially with the numerous new truck launches announced for this year, why that trend will not continue. Of course, that bodes well for all aftermarket suppliers
and retailers."
Stuart Compton, from LazerLite Tonneau Covers in Hernando, Fla., agrees. "Certainly, increased demand for pickups will be huge for the aftermarket," he notes. "New body designs are helpful, but if housing recovers and contractors start buying and outfitting trucks, we could see a significant upside from where we currently sit."
Julian Maiman from Bak Industries in San Fernando, Calif., offered more: "Within six months of purchase, 51 percent of all new trucks are outfitted with tonneau covers. Over 90 percent of tonneau covers are sold in the aftermarket. So, as the overall market improves, we expect the tonneau market to grow even more. I expect the pickup aftermarket to continue to be strong. Tonneau covers, in particular, are a high-margin, high-ticket item. They help keep the automotive aftermarket strong, even in a down economy. Moreover, unlike products such as lift kits and engine enhancements, tonneau covers are a necessity, not a luxury. Moreover, Bak Industries had recently introduced a number of new products including the Roll-X, the first hard, rolling tonneau cover. So we expect strong sales from the combination of increased demand and tonneau
cover innovation."
---
Getting down and dirty on the backroads, a tonneau keeps the truck bed and contents clean and in place.
---
Near-Future Outlook
With the current positive business vibes in mind, our experts discussed tonneau sales trends expected during the second and third quarters this year.
"For the reasons previously mentioned (strong economy, increasing pickup sales, new models, etc.) we fully expect [our] sales to continue to grow through the remainder of 2013," says Nephew from Retrax.
Page from Truck Accessories notes, "Customers have more choices than ever with regards to truck bed cover options. Both our Leer and Pace Edwards brands have devoted customer bases who appreciate quality and innovation. With several new product launches in the works for 2013, we see tonneau sales picking up momentum throughout the rest of the year."
Compton from LazerLite says, "Tonneau covers are increasingly becoming a must-have item for any truck owner. As these consumers trade up to the newer models and as contractors get back to work, I predict very strong growth over the coming quarters."
Maiman from Bak adds that "tonneau covers are not a seasonal item. While sales of items such as detailing products might decline in autumn and winter, tonneau covers are strong throughout the year, as people are always looking to protect their property from the elements and theft. Regardless of time of year, people want tonneau covers. While we expect the tonneau cover market to benefit from new-car sales, tonneau cover sales are not so contingent on new-truck sales. Existing truck owners also want tonneau covers. We have found that even when new-truck sales are down, the tonneau cover market does well."
At Jason, Fike says, "The answer depends on who you ask. Over the past six to seven years the tonneau market has become saturated with tonneau cover products. The obvious conclusion is the market must be good since there are so many offerings. I will remind you the market does have limits. For us, the tonneau market has two distinct facets. One is the fiberglass segment. The products serving this segment – Rage and Hugger Lids – will continue to move in concert with our cap sales. Our new product, the LazerLite lid, will address a newly defined market segment: the ultra-high end. Being made from aluminum, the product is sleek, good-looking and strong. We will use emerging sales, marketing and distribution methods to bring this product to market."
---
"A savvy salesperson will ask the right questions, determine their customer's needs and help guide their customer to add-on items that will make their truck ownership experience just that much more enjoyable," says Kevin Page of Truck Accessories Group. "Packaging options around a lifestyle – hunting, fishing, offroad, cycling – are always good places to start."
---
Traction With Mid-Size Pickups: Yea or Nay
With regards to the midsize pickup market, what level of growth is expected and are there any plans for more products? Page weighs in: "So far this year, U.S. compact pickup deliveries are soft – off by around 30 percent. While there are a number of new compact launches and refreshes scheduled for this year, it does appear to be the year of the full-sized truck. Nonetheless, the compact pickup customer is a loyal bunch and both Leer and Pace Edwards have plenty of solutions to address their tonneau needs."
"I don't consider the midsize trick market a growth area in the U.S.," Compton says, "but it certainly presents a big opportunity to export."
Nephew agrees: "With the discontinuation of the Ford Ranger and Dodge Dakota over the past couple years, the domestic midsize pickup market has not been an area of significant growth for us. However, the international midsize pickup market has been an area of focus for us. Its popularity internationally, combined with the number of models being released, result in opportunities to be had."
Fike sees it differently, saying, "The line between a midsize and full-size truck has become hazy. The size, options and price points are converging. At Jason, our plans call for building products in each of our segments for all volume-driven pickups, whether they are large or small."
---
Tonneau sales are expected to continue growing this year, according to Restyling's panel of experts.
---
Fleets' In
Next, we asked about the fleet and commercial markets. What's the story so far this year and have they helped – and will they continue to help – boost tonneau sales? Fike likes them: "The fleet and commercial market is robust," he says. "These clients are looking for quality products built to meet the task."
"We sell most of our tonneau covers to the consumer," Maiman says. "That is where our strength resides."
According to Nephew, "The commercial/fleet market has been very good for us so far this year. The economy being on the upswing has allowed more businesses to make necessary purchases for their fleet(s) that they may have put off over the past year or so. We are seeing strong sales because of this and expect this to continue throughout the year."
Page says, "Leer's fleet and commercial markets continue to be a bright spot. The introduction of Leer's new aluminum Gull Wing Tonneau has been well-received. Pace Edwards commercial solutions have experienced increased interest in the marketplace. While the government sequester has brought with it some uncertainty – and fleet customers hate uncertainty – we see it as a more short-term issue. There is a lot of pent-up demand in the commercial marketplace."
---
"Tonneau covers solve problems and create opportunities for truck owners that they didn't know they had," says Stuart Compton of LazerLite. 
---
Upsell with a Package Deal
What "package" deals, such as a tonneau/liner combo, might a truck shop offer to make the tonneau sale even more attractive?
Amy Wobbema of Jamestown, N.D.-based ACI/Agri-Cover says "Access Roll-Up Cover recommends a few package deals to increase margins on every tonneau sale. The first is to pair the tonneau sale with the Smart Pack, an accessories package that includes products that seal tailgate gaps, light up a dark truck box and retrieve items that slide to the front of the bed. This will increase margins on a roll-up tonneau cover by up to 23 percent for you, and make a tonneau cover owner [happy about
their purchase].
"Another great package option is a 19- to 21-inch toolbox," that works with a tonneau, Wobbema adds. Plus, an item like an "ADARAC truck bed rack is a sturdy rack system compatible with many inside-the-rail tonneau covers – pair the two and double your money."
Fike says, "The idea of product combo packaging is an old one. What offer works for one, will not move the needle for the next. However, the idea is alive: Not only can a customer get more bang for the buck, it also improves the dealer's per-sale gross margin. Dealers need to focus on getting out of their comfort zone and explore other and/or new products that fit their markets. The annual NTEA [Work Truck Show] is a great example of a show that exposes accessory dealers to the wide and seemingly endless supply of truck aftermarket items they can add to their product mix."
Nephew agrees: "Packaging items together that complement each other is a great way to upsell your customer," he says. "Adding products like a cargo management system, tailgate gasket, cargo tray, etc. to [a tonneau] cover makes sense. The key is to offer products that work together or enhance the functionality of each other."
Page notes, "We see the selection of a Leer fiberglass tonneau or a Pace Edward retractable cover as just the first step in a successful customer transaction. A savvy salesperson will ask the right questions, determine their customer's needs and help guide their customer to add-on items that will make their truck ownership experience just that much more enjoyable. Packaging options around a lifestyle – hunting, fishing, offroad, cycling – are always good places to start."
Compton says, "I think a tonneau cover gives someone so many more options to utilize the bed of their truck. Adding a bedliner or bed mat, a toolbox -¦ and some truck bed lights makes a great package that adds tremendous value to the consumer and the
truck shop."
Maiman contributes the idea that the components have to work together. "[Our] tonneau covers are unique in that they are low-profile and non-obstructive," he notes. "They allow full access to the stake hold pockets and don't interfere with the rail systems or bed. Thus, owners of Bak tonneau covers can still install racks, bed rails and tie-downs on their trucks. This provides a great opportunity for retailers to package tonneau covers with a set of rails, racks or tie-downs. We encourage retailers to capitalize on this feature of our tonneau covers."
The tonneau market certainly is a strong one. Are you ready to let it work for you?