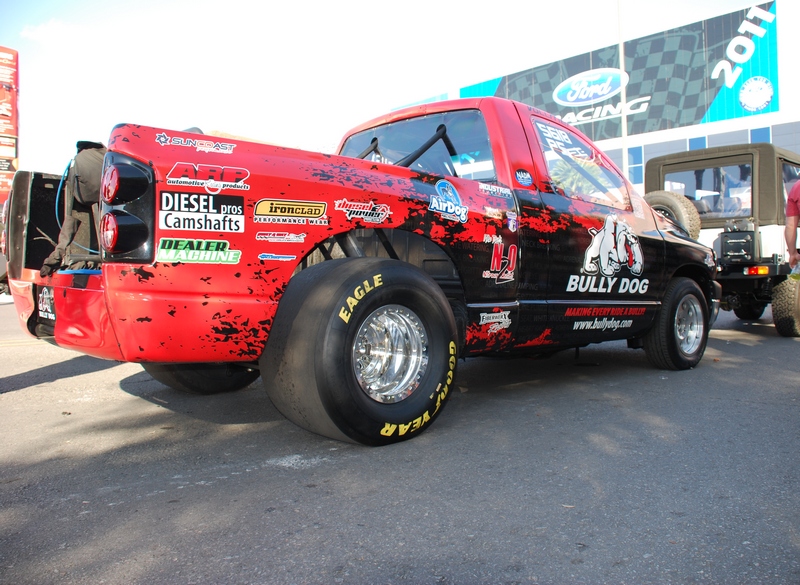 Would your customers believe it if you told them you could get more power out of their existing engine-and oftentimes more fuel efficiency at the same time-without ever turning a wrench?
Welcome to the world of performance chips, modules and related tuning products that offer plug-in-and-go horsepower.
Particularly for today's technologically advanced vehicles, electronic tuning products offer a quick, painless way to squeeze more power from a wide variety of cars and trucks. Multi-feature units not only fine-tune an engine's power numbers, but can also act as a driving coach, efficiency manager and safety system all in one.
Getting to know today's breed of tuning products is a must for any shop hoping to harness the full potential of their customers' vehicles-from high-horsepower race machines to simple daily drivers.
To that end, some top tuning companies offer an introduction to their latest products and features, designed to help your next project reach maximum performance.
++++++++++
Brittany Schwartz
Marketing Team Coordinator
Bully Dog Technologies
American Falls, Idaho
Our hottest tuning product is…
…Bully Dog's fastest selling product is our revolutionary Gauge Tuner (GT), which provides significant horsepower and torque gains for both gas and diesel engines. The GT is a fully customizable monitor, gauge, and diagnostic device- all in a compact device that is simple to install.
Its best features include…
…Bully Dog is big on personal features. Our engineers hone in on the personal use scenarios of our customers and have integrated features that allow users to customize their device-viewing up to four gauges at once and safety defueling.
Every GT also offers Bully Dog's innovative Driving Coach software for the driver interested in lowering their fuel consumption.
Our Jeep application offers some special features for the Rubicon edition-idle-up, tire pressure monitoring system adjustment, disable traction control (completely), sway bar disconnect and lockers (front and rear differentials).
New technology has affected the tuning market by…
…Bully Dog prides itself in being first-to-market. It seems each automotive company has taken different approaches to lock out any modifications to the OEM engine and transmission tuning, and our advanced engineers stay ahead of the curve.
Systems from 10 years ago were controlled by modifications to a few simple maps in the file. Current technology requires modifications to hundreds of maps in sequence to make a noticeable and complete change to the system. And we already have all of the 2011 and 2012 diesel applications. Bully Dog is also the only company to currently offer tuning for Ford F-150's V-6 EcoBoost engine.
The best potential customers for tuning products are…
…Bully Dog caters to a wide customer base. We have engineered software to expand vehicle performance for the heavy towing demands of construction workers and long-haul truck drivers, while at the same time offering options for a growing base of economy-minded consumers.
Outside of our light-duty products such as our cold air intakes, GTs, and exhaust, Bully Dog offers a wide range of heavy-duty products like manifolds, turbos, HDGT and the HD Watchdog, allowing our customers to personalize their performance
Shops will find success selling tuning products if they…
…here are a few straightforward, simple tips that can help increase your Bully Dog unit sales. Bully Dog has focused on simplifying the sales process for the innovative GT Tuner:
Intelligent Packaging-All GT Tuners and Watchdog products have been encased in smart packaging, which allows your customer to preview the product in demo mode before they ever leave your store.
Easy Installation-Installation instructions are easy to follow, and all mounting hardware is contained within the package.
Always Current-Bully Dog provides a free, easy-to-use Update Agent with every product, ensuring that the products you carry offer the latest software updates and are always current.
Gas or Diesel?-Bully Dog offers a simple sales system-Gas or Diesel? By consolidating all Bully Dog custom tunes into two simple part numbers, that's all you need to ask.
Promotional Support-We offer all Preferred Dealers our latest promotional support kit that includes free eye-catching point-of-purchase display materials, inclusion in our online Preferred Dealer network, sales support and a 30-day product guarantee.
++++++++++
Dan Nicholas
VP
JET Performance Products
Huntington Beach, Calif.
Our hottest tuning product is…
…JET's exclusive performance modules.
Its best features include…
…easy installation, no warranty issues, horsepower and torque improvements and improved throttle response
New technology has affected the tuning market by…
…making it more difficult to access the factory programming. That's why you don't see too many tuning options available for some of the new vehicles.
At this time our performance module is the only tuning product available for the 2012 Challenger. This forces the manufacturers to put in a lot more time and effort in just learning how to properly communicate with the newer computers before we can load our improved fuel and spark tables.
The best potential customers for tuning products are…
…customers already in the market for performance upgrades, such as exhaust and intake. Proper tuning takes real advantage of upgrades to airflow and benefits all the aftermarket products involved.
Shops will find success selling tuning products if they…
…simply show the customers how easy it is. The customer doesn't have to get dirty or even touch a tool in most cases.
++++++++++
Max Wyman 
Marketing Director
DiabloSport Inc.
Delray Beach, Fla.
Our hottest tuning product is…
…the recently released DiabloSport inTune, the latest in tuning technology from DiabloSport.
Its best features include…
…the DiabloSport inTune is one of the most advanced handheld programmers available today. Sporting the latest technology with dual processors and over 1 GB of memory, it is fast and reliable, and covers all supported applications under a single part number with DiabloSport's "canned" tunes.
Designed to improve power and fuel economy, it also includes data logging, compatibility with custom tuning, a wide range of adjustable parameters and extensive diagnostics. Proudly designed, engineered and manufactured in the U.S., all of these features come housed in a sleek and stylish stainless steel case, and are backed by DiabloSport's 30-day money-back guarantee.
New technology has affected the tuning market by…
…additional restrictions being placed on both vehicle computers and emission standards.
The best potential customers for tuning products are…
…anybody and everybody! You show me a person who doesn't want to increase their fuel economy and/or improve their vehicle's power, and I'll show you somebody who rides their bicycle to work every day.
DiabloSport's tuning products have benefits for every type of vehicle owner, from the horsepower enthusiast to your weekend boat-hauling fisherman.
Shops will find success selling tuning products if they…
…educate themselves on the products they sell and ensure the proper research is being done on what units to stock to prepare for the next customer who walks in the door.
One easy way to accomplish this is with the DiabloSport inTune. Since one part number covers all applications, both gas and diesel, you can always be prepared with just one inTune in stock.
++++++++++
Chris Crecelius
National Sales Manager
Hypertech Inc.
Bartlett, Tenn.
Our hottest tuning product is…
…our Max Energy Power Programmer for 2007-'10 JK Jeeps. Our new Enhanced Off-Road features give JK owners new features and exclusive customized programming options tailored to the off-road enthusiast.
Its best features include…
…automatic idle-up for winching, customized throttle response tunes for different speed ranges, and engine tuning optimized for aftermarket bolt-ons like air intakes, exhaust systems and the Viper throttle body.
New technology has affected the tuning market by…
…new OEM computer systems increase the time and expense required to develop the devices used to re-flash the ECU.
Also, newer engine and drivetrain management technology used by the OEMs means more ways to increase power output without increasing vehicle emissions or exceeding mechanical limitations. In other words, more parameters to tune.
The best potential customers for tuning products are…
…customers who are daily driving their vehicle, and don't plan on modifying it beyond basic bolt-on parts. Also, anyone with a truck or SUV using their vehicle for towing.
Shops will find success selling tuning products if they…
…are aware of what the tunes that you are selling actually do to the vehicle. Stick with tuning companies that have been around for a while, that invest in product testing, stand behind their tuning, and can show documented proof of the benefits of their tunes.
Some of the newer companies that have entered the market recently have great products, but others are copycats or are cutting corners to be first or cheapest to market. As a retailer, it's your reputation on the line.