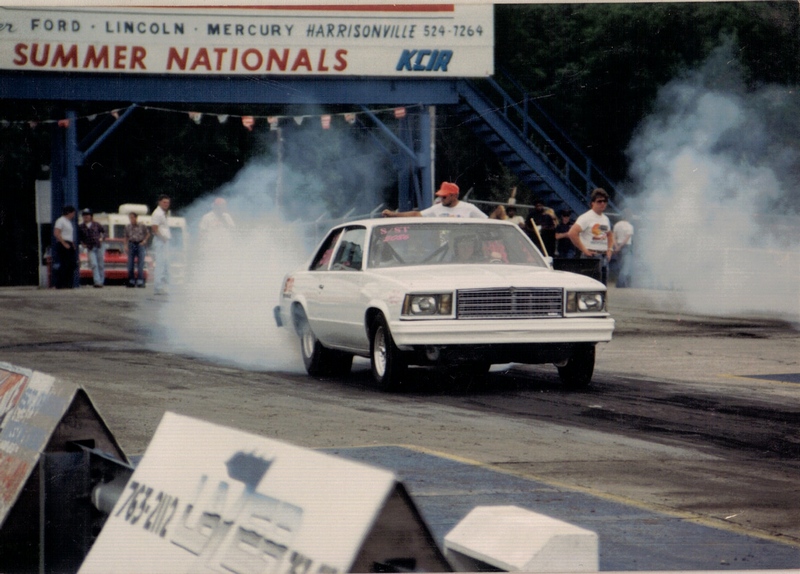 When it comes to making connections in the automotive performance aftermarket, Fragola Performance Systems and FK Rod Ends have it covered.
The companies, located in Southington, Conn., offer connections of all sorts-Fragola the latest plumbing hoses and hose ends, adapters, fittings and seals; and FK complete lines of industrial, precision and commercial rod ends, spherical bearings, shanks and more.
Getting the word out about the companies and their complete product lines is the job of Jeff Stacy, president of sales and marketing. A gearhead with a racing background and experience serving as a spotter for well-known racers such as Clint Bowyer and Jamie McMurray, Jeff walks the walk when it comes to dealing with speed shops and builders.
His messages are simple: Buy USA-made products. Demand quality. Support the companies that support you. Find a niche and stay true to it.
For more insight, we connected with Jeff for a few minutes to learn a little bit more about his background, the companies he proudly represents and his thoughts on the aftermarket.
PB: Hi Jeff. Thanks for sharing your thoughts with us today. Let's start with what got you interested in the automotive aftermarket.
JS: My father was into racing and suggested I find a job at a speed shop while I was in high school.
PB: Where you also into racing?
JS: I drag-raced from 1984 to 1996. I drove street cars, NHRA Super Street, Super Gas and Super Quick cars. I also was a crew member on IHRA and NHRA Pro Stock and Pro Mod cars.
I went stock car racing in 1997, working on cars and as a spotter for Jamie McMurray and Clint Bowyer. We won NASCAR regional championships multiple times.
PB: How did racing put you on the career path you're following today?
JS: I knew that I wanted to do a job that I loved and motorsports was a passion.
PB: Tell us about your companies and their place in the performance aftermarket.
JS: Fragola Performance Systems and FK Rod Ends both manufacture parts that are used in the racing world. FK is the leading rod end manufacturer in all forms of motorsports. You will find our products on weekly racers all the way to Indy cars and Sprint Cup cars.
Fragola Performance Systems is a true manufacturer of performance plumbing components,
PB: What's a typical day like for you?
JS: There is no such thing as a typical day. The only thing that is consistent about my day is that I am busy.
PB: What's the best thing about your job?
JS: I love my job, and the people that I work with-from coworkers to customers-are my friends.
PB: What's the biggest challenge?
JS: Educating people on the two companies. I am constantly getting the word out that we actually do make the parts that we sell. We don't import parts, put them in boxes and say we are a manufacturer.
PB: How do you see the current state of the performance aftermarket?
JS: It is in rebound mode right now. The industry has taken a big hit over the last four years, but is on a path back to prosperity.
We are also confused as an industry. We have lost many true manufacturers of parts. People need to do research and just see if the parts they are buying are made in the USA. After the last four years, buying Made in America means more.
PB: Where do you think the industry will be in 10 years?
JS: I see it in a good place. With the Big Three building factory hot rods, I see the interest in performance growing.
PB: What professional accomplishment are you most proud of?
JS: Just being able to grow within our industry. I swept floors in high school at a speed shop and today I work for two of the fastest-growing manufacturers in our industry. It's proof that through hard work you can achieve your goals in the automotive aftermarket.
PB: What's your next big goal to achieve?
JS: Continuing to work on building brand awareness and business for the Frogola family and all of the employees of FK Rod Ends and Fragola Performance Systems.
PB: Thanks Jeff. Finally, what's your advice for speed shops seeking long-term success in the performance aftermarket?
JS: Try finding your niche. Don't try to be everything to everyone. Put the profitable A-movers on your shelf and concentrate on the parts that make you the most money. Find quality American manufacturers and support those lines.
More with Jeff Stacy
What was your first car?
A 1976 Chevrolet Malibu Classic.
What's your dream ride?
ZR1 Corvette.
What's on your computer/phone wallpaper?
Jeb Burton's Camping World Truck.
Person you'd most like to meet?
Dale Earnhardt Jr.
If I wasn't in the performance aftermarket, I'd probably be…
Really bored.