Features
Reviewing Industry Trends with Motovicity's CEO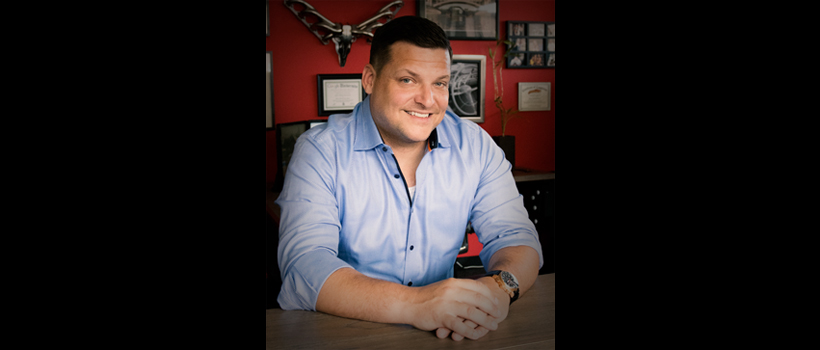 Fresh off a long drive in a customized 1965 Plymouth Fury on the HOT ROD Power Tour, Brian Lounsberry-CEO of Motovicity-devoted a large chunk of a late-June day to an interview with THE SHOP magazine. The conversation covered a large range of topics-so many, in fact, that our staff felt it necessary to divide the Q&A into a series of three separate parts.
The first part, presented below, is dedicated to trends currently seen in the peformance industry, car market, and in two-step distirbution. Parts two and three of the Lounsberry interview, to be published at a later date, will delve deeper into shop trends and what's new at Motovicity.
Lounsberry was named CEO of the Madison Heights, Michigan-based performance distributor late in 2016 after 11 years served with the company (he's now in year 12). His truly unique perspective, however, comes from the 13 years he spent working in an aftermarket shop prior to starting with Motovicity. Below, we discuss what's going in the aftermarket today:
THE SHOP (TS): What do you view as the biggest challenges facing the industry today?
Brian Lounsberry: I think the biggest thing is simply keeping the consumer themselves engaged in this industry. There are a lot of distractions with the next generation. It's not really Chevy versus Ford-I think personally it's really us versus Facebook and iPhone.
I go to a lot of different SEMA events, so I hear people talk about the youth needing to be engaged, but you've got to treat them with respect. They didn't have a lot of the same luxuries that we had. Not a lot of schools offer shop classes anymore, so they did't have the same depth of automotive education that people that are in their 40s, 50s and 60s received. They have a willingness to learn. Engaging the youth is just one part of it, but you have to be honest to them, and you've got to be respectful.
Our business is a little unique because our No. 1 demographic that we sell to-and it's all shops-38 percent of it is Generation X, and then 32 percent is the Millennial generation. So, we actually sell to a lot of young shop owners. The business is there, but you can't talk down to them. I think if we don't adjust the way that we communicate and engage them, then the hobby will slow in the future.
TS: So, 32 percent of your customers are Millennials? That fact is slightly astonishing and very impressive at the same time…
Lounsberry: Yeah, the bulk of our customers are from Gen X, then it goes Millennials, then Baby Boomers, and then those from what I think is called the Silent Generation.
Our company has only sold a handful of carburetors-we've always sold forced induction and fuel injection and tuning. We've had a different crowd since the beginning. And I'm one of the old guys here-I'm 40. I really am one of the older people inside the building.
TS: How do you view the current economic situation in the performance aftermarket?
Lounsberry: I actually think it's great. Right now, we're right in the middle of a horsepower and fuel economy war, which couldn't be better for product development, because you're either trying to make the most horsepower and be efficient, or just straight up trying to make the most horsepower. I think it's great for almost any manufacturer.
Also, when you look at any movie right now, there's a character that's the vehicle. Hollywood keeps painting cars as powerful sex symbols or icons. That's incredible! That's good for all of us. I think cars are exciting again.
TS: We even are seeing what appears to be a horsepower war in the SUV segment…so what you are saying seems to ring true…
Lounsberry: It is! And it's amazing, actually. When I was in high school, a buddy of mine had an '87 IROC-Z28  Camaro, so I've always wanted one of those-I think they had 210 horsepower. I thought that was the fastest thing ever when I was in high school. A stock Mustang now comes with 300 horsepower. It's amazing! And it gets way better gas mileage, so there's no reason not to have a high horsepower car.
That's an American thing, too. We import stuff from other countries and they think it's ridiculous. They're like, 'what do you need over 300 horsepower for,' and we're like, 'because it's cool.' They don't share the same demand-it's truly an American thing. Other countries do road racing and we do drag racing. That's like our biggest dividing line. They think we're cretins for drag racing.
TS: Car sales seem to be slowing. If that trend persists, how do you think the aftermarket will be affected?
Lounsberry: I see nothing but opportunity. An aging consumer automotive fleet is good for the aftermarket-you have to replace those parts. I see nothing but a win-win.
Automotive does great when cars are selling like hot cakes because cars are being shoved into the marketplace. But, when people are hanging on to their cars a little longer, it's fantastic. We know that a person, on average, really doesn't start to heavily modify their vehicle until six years of ownership. There are cars that buck that system-like Mustang, Camaro, 'Vette, the STI, and Jeep-but for everybody else, it's about six years. You have to wait for the warranty to run out and usually for it to change hands one time before it gets modified. The second owner is generally going to dump $3,000 to $4,000 into that vehicle in the first couple of months.
TS: We've seen demand for single-item consumer shipping grow. How has that affected Motovicity and the two-step distribution model?
Lounsberry: I can't say it's affected anything negatively. We've seen the increase of people buying one item. But I have to tell you, when was the last time you completed a project with one item? Nobody gets it right on the first time.
That car I just worked on-it's a '65 Fury, so it's not a lot of product that Motovicity has-I had to buy like 20 things in the last minute to get that thing done, and it was all single-line items. So, somebody made a pretty good amount of money off me. But, I just don't think it's that big of a deal. Nothing is done with one item. If you're buying springs for your car to do a drop kit, you might need to replace the hardware, or you might need new bushings.
I think we're going through a little bit of a resurgence of people learning online. They read something off the internet and they think that's all they need, and they buy that. They aren't calling or talking to people. They wind up with those parts; they crack the car open and then they have to have it open several days instead of one day.
I think the competitive advantage right now that the shops and retailers have is education about those parts. They can explain to their customer base and explain to them, 'we can give you the parts you need the first time and have all of them for you-you don't have to sit there and single source.'
TS: How do you view the five-year and 10-year futures of warehouse distribution?
Lounsberry: Well, it's definitely getting weird. I think everyone wants to be something they're not. Manufacturers want to be direct-to-consumer. Distributors want to be manufactures. Retailers want to be distributors. I'm not sure what the future is going to hold.
I do know, though, that the consumer is being trained that they want the part right now. That takes a lot of infrastructure and a lot of capital. So, for ourselves, we're engaging in a lot of technology-more than we ever did before-to try and make that happen and service our customers' needs.
In five to 10 years, I think it's going to be an intelligent arms race between distributors to get those results. I think either the WDs themselves are going to evolve more into a retail company, or WDs will become a bigger partner in the manufacturer and shop business structure. Only time will tell on that.