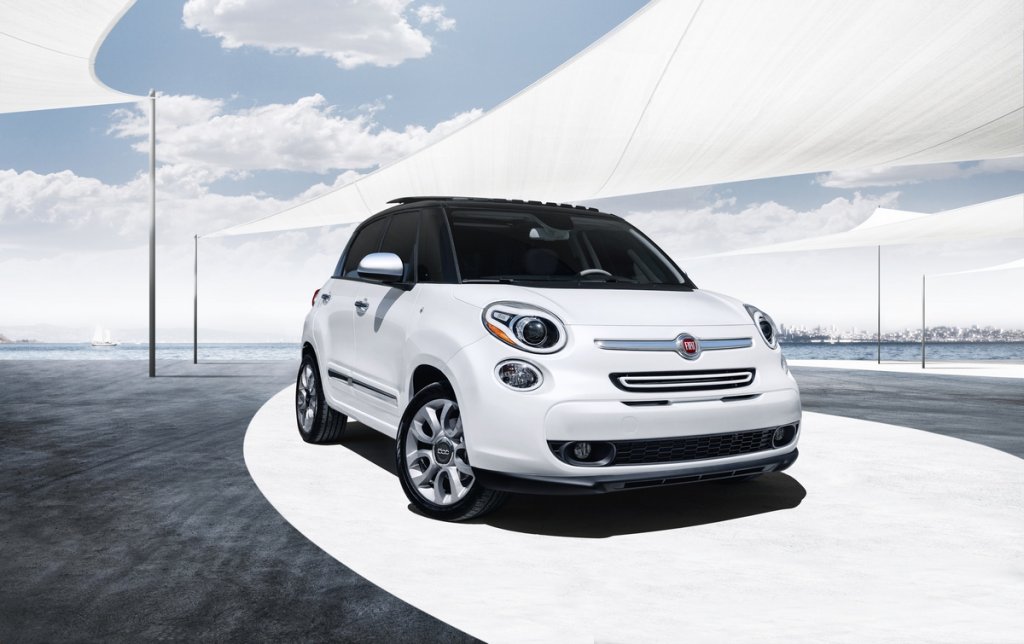 ---
Restyling has launched a brand-new blog series featuring new vehicles that are just dying for some restyling work. Please join the conversation by adding your comments below on what modifications and accessory additions you would make, or what your customers desire, on this featured vehicle.
---
The new Fiat 500L will arrive at dealerships in June. The four-door subcompact crossover is 26 inches longer and 6 inches taller than the Fiat 500 and will be available in four models, according to Chrysler Group.
"The all-new Fiat 500L expands the reach of the Fiat brand in North America, appealing to customers who like the contemporary Italian style of the Fiat 500, but need more space and functionality to match their lifestyle needs," said Jason Stoicevich, head of Fiat North American sales.
Four trim levels of the Fiat 500L will be offered. The Pop version is the standard model with 42 percent more interior space than the Fiat 500. It seats five passengers and is powered by a 160-horsepower 1.4-liter MultiAir Turbo engine with a six-speed transmission. The dashboard has a Uconnect 5.0 system with 5-inch touch-screen display for integration of portable devices, Bluetooth audio streaming and radio voice commands.
The "Easy' version offers more comfort features such as leather-wrapped steering wheel and shift knob and vinyl-wrapped instrument panel. The "Trekking" has a more rugged look with features such as two-piece front and rear fascias with graphite inserts, satin-finished whiskers and larger aluminum wheels. The "Lounge" package has additional convenience technologies such as heated leather front seats, automatic dual-zone climate control and auto-dimming rearview mirror with compass.
The Fiat 500L will compete with the Mini Countryman, Mini Cooper hatchback, Kia Soul and Nissan Juke, according to the Detroit Free Press.Dealers have craved a second model ever since the Fiat 500 was introduced to the U.S. in 2011. While Chrysler has introduced the Fiat Abarth performance package and other variations of the Fiat 500, they are all the same size, the newspaper reported.