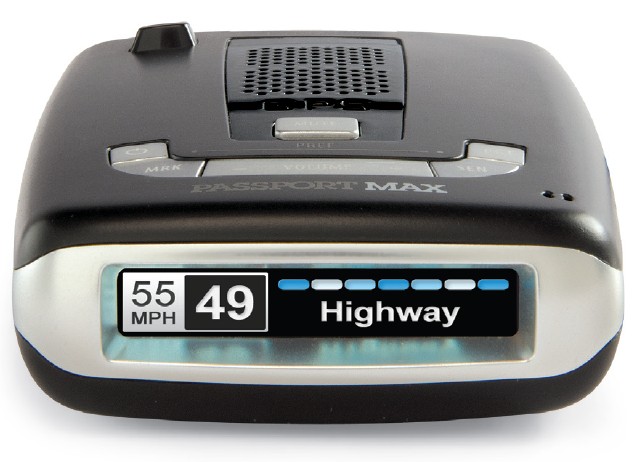 West Chester, Ohio-based Escort has unveiled a new high-definition radar detector.
The redesigned Passsport Max radar and laser detector features a new multi-color LED display with bright graphics that illuminate intuitive icons to identify the type of threat at a glance. Critical information is highlighted, including red light and speed camera alerts, posted speed limits, over speed limits, over speed alerts and driving speed.
The product's new receiver incorporates advanced military technology called digital signal processing (DSP) that allows it to identify threats sooner. High-speed DSP allows the Passport Max to detect radar threats 400 percent faster than other detectors, according to the company.
Passport Max identifies the DNA signature of a signal to determine radar threats from FR interference, and its GPS location-based intelligence allows the product to lock out false alerts and mark locations for future reference. A database of North American red light and speed camera locations also comes preloaded.
For more information, visit www.escortradar.com.