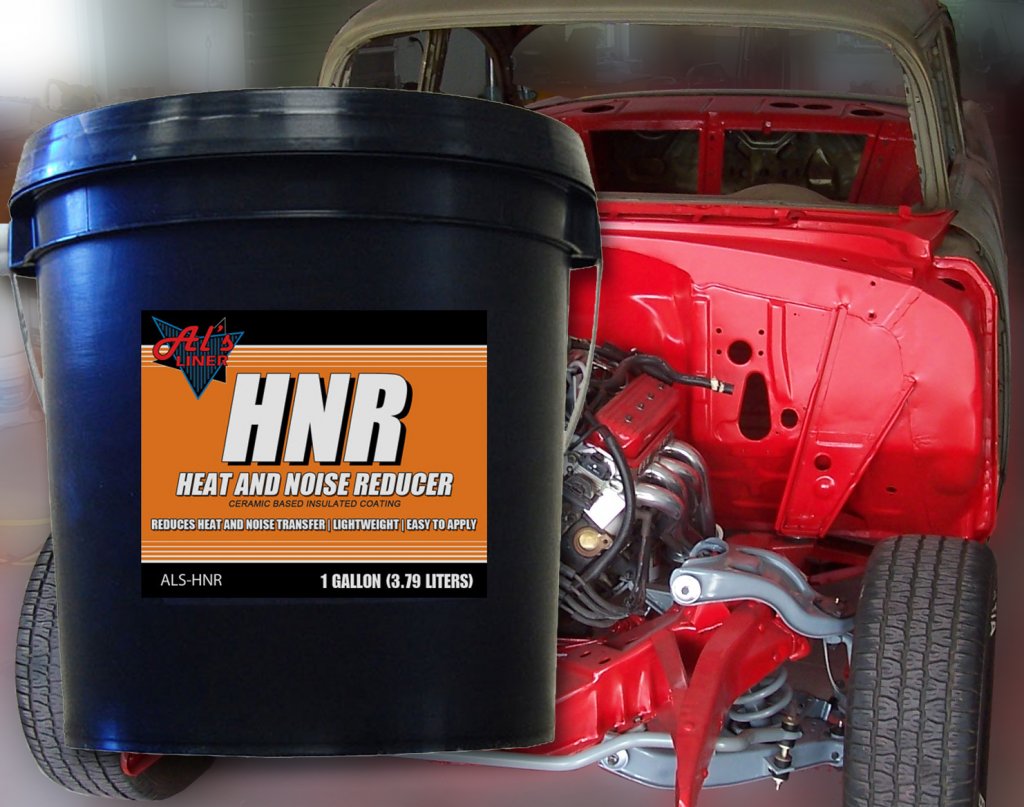 Al's Liner, a truck bed coatings company based in Cloverdale, Ind., is promoting its Heat and Noise Reducer (HNR). The application helps minimize noise and maintain a stable temperature within vehicle interiors in any weather.
Al's Liner HNR is a proprietary blend of latex synthetic polymers, acrylic, PVA and vinyl styrene reinforced with ceramic "micro-spheres" to provide effective insulation, heat reflection and sound deadening properties, according to the company.
HNR can be applied to the firewall or interior roof, walls and floor of street rods, muscle cars and other performance vehicle interiors.  Produced from recycled materials, the coating can be used on virtually any substrate with minimal preparation. It works like latex paint and can be applied with a brush, roller or spray guns.
For more information, visit http://www.alsliner.com/alsHNR.