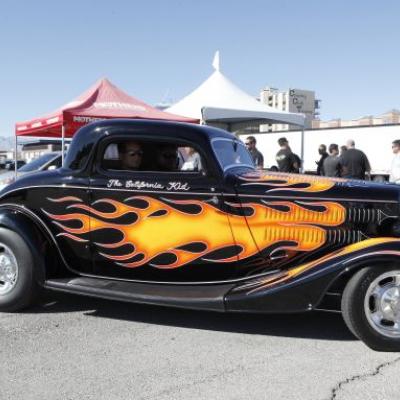 SEMA announced that a car show and parade have been added to the events lineup for the 2011 SEMA Show.
"When the Show ends at 4:00 p.m. on Friday, magic happens as the display vehicles are driven out of the Las Vegas Convention Center," show organizers said in a statement. "Over the years, this exodus has become an unofficial parade-an extension of the Show that hundreds of industry professionals and the people of Las Vegas line the streets to witness."
Now an official event, the parade will also include awards, giveaways, entertainment and enhanced seating for those who want to view the exit of the vehicles.
After the parade, a car show will be held in the Gold Lot across from the Convention Center. Highlights of this show will include VIP interviews, special sponsor awards, showstoppers and commentary from host Joe Sebergandio.
For more information, visit http://www.semashow.com/. (Photo: SEMAShow.com)