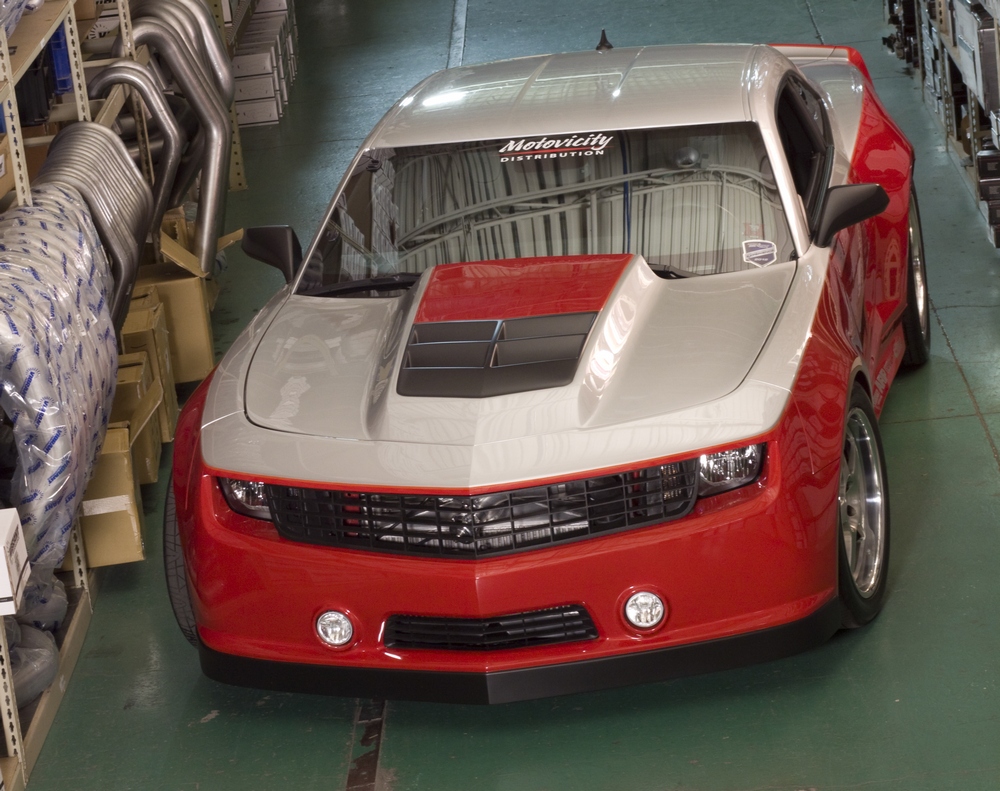 When Motovicity Distribution decided to expand its wholesale parts offerings to cover the Modern Muscle category, the company wanted to make a big impression. What better way to announce your arrival than to roll up in a custom-built, twin-turbocharged, wide body Camaro?
With help from key manufacturers, Motovicity was able to make this dream a reality. AEM Electronics provided gauges and boost control, ARP tossed in all the hardware, and Vibrant Performance chipped in with some of its fabrication components. The Katech built 436-ci LS-based engine with twin BorgWarner turbochargers provides 1,000 hp that is applied to the ground through the Exedy clutch.
To give the car the look and stability that it needed, the suspension was upgraded with Eibach multi-pro R2 coilovers and Eibach swaybars, as well as Energy Suspension bushings in the most critical areas. Stopping this much muscle required brake upgrades in the front and rear. Stop-Tech offered just the right big-brake kit needed to go from 0 to 100 to 0 mph with confidence.
Royal Purplefluids were used throughout, while BBK also contributed to the build. Even though the hand-built wide-body crafted by HPP speaks for itself, HRE Wheels were used to offer an understated but classic finishing touch.