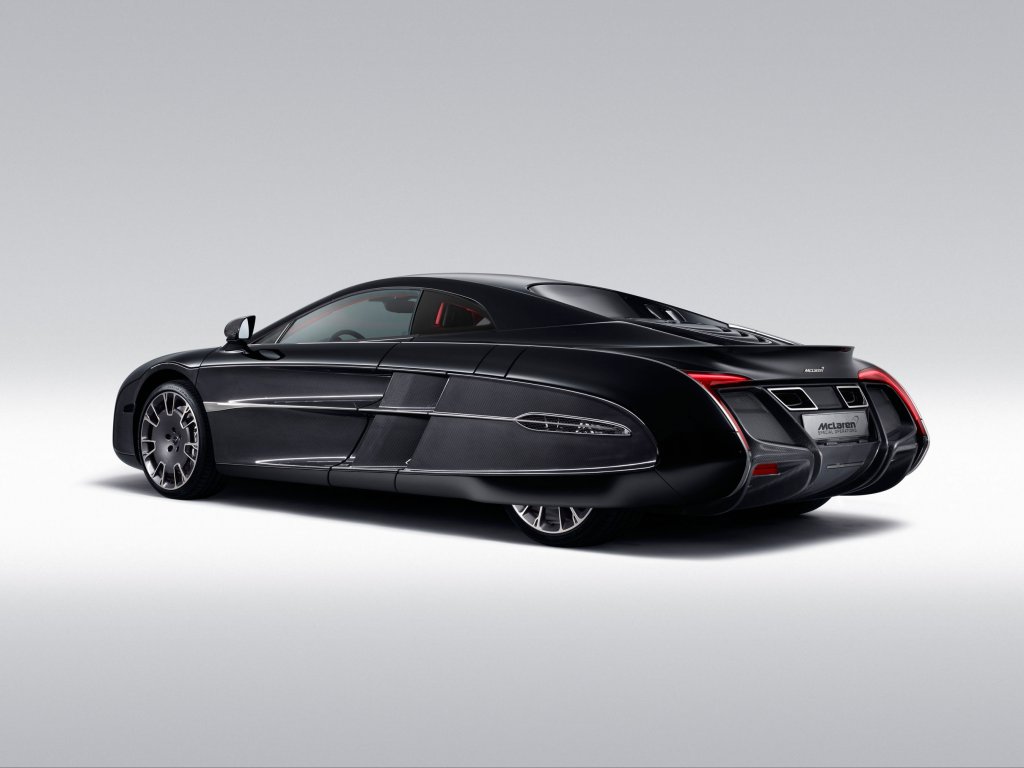 McLaren Special Operations (MSO), the division of McLaren Automotive responsible for the delivery of bespoke projects, presented the McLaren X-1 at The Quail, an event at Pebble Beach weekend in August.
Created for an anonymous car enthusiast, the one-off supercar was based structurally on the company's carbon MonoCell, but comprised of a totally unique body, according to a McLaren Automotive press release.
All of the X-1's body panels are made from carbon and finished in rich piano black, as specified by the owner.
"The black paint has no metallic or color tints and is one of the most challenging colors to paint, but the finish is absolutely exquisite and befits the car perfectly," said Frank Stephenson, chief designer, McLaren Automotive.
One of the most unusual styling features of the car is its enclosed rear wheels, which are accessed by carbon panels using what Stephenson describes as "some of the of the most gorgeous hinges you've ever seen."
Components were tooled exclusively for the car, including unique head and taillights inspired by the McLaren Speed Marque logo. The X-1's wheels are diamond-turned with a tinted lacquer to complement the exterior nickel-plated brightwork.
The vehicle's brightwork and McLaren logo are machined from solid aluminum, and then nickel plated. The same brightwork is used for the over-the-shoulder rails, at the base of the windscreen, the back of the glasshouse and for the "eyebrows" above the customized headlights.
The unique body of the X-1 is 466cm long and 210cm wide (with mirrors)-it is 11cm longer and 19cm wider than the 12C McLaren. Like other McLaren projects the vehicle is lightweight, as the carbon body panels compensate for the car's greater length and width.
Thoroughly engineered to be usable and road-legal, the X-1 also has the 12C's twin-turbo 625PS engine.
The interior was personalized with bespoke Harissa Red McLaren Nappa leather for the seats, door and roof trim, and switchgear with machined nickel-coated, aluminum bezels. The carbon interior trim has a titanium weave to give it a 3-D-like effect, and Andesite tuft carpet covers the floor.