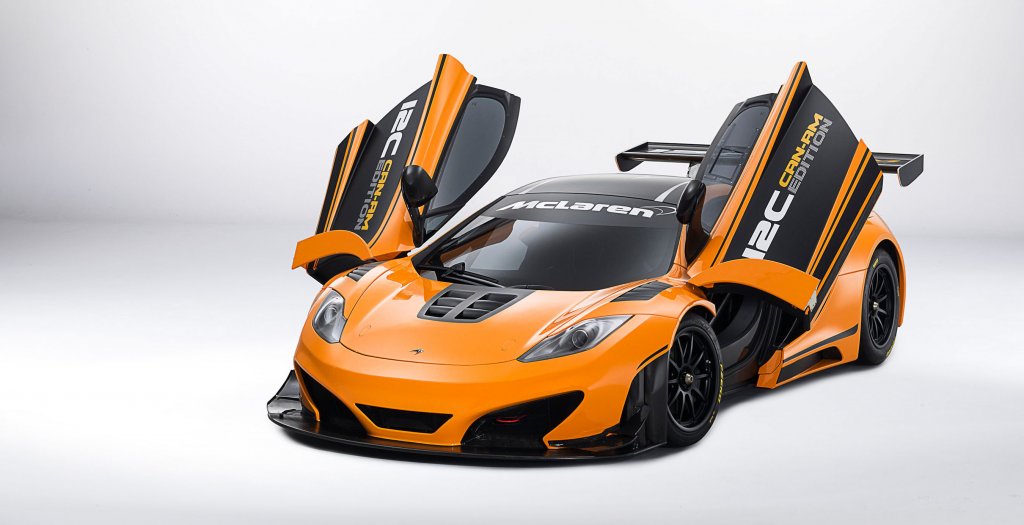 McLaren GT, the racecar manufacturing arm of the McLaren Group, presented the track-focused 12C Can Am Edition at the Concours d'Elegance in Pebble Beach, Calif.
Finished in historic McLaren Orange and satin black, the 12C Can-Am Edition was designed as the "ultimate track car."
It weighs only 2,645.5 pounds and features a unique aerodynamic package, allowing a 30-percent increase in downforce. The car's optimized aerodynamic package includes a carbon fiber front splitter, carbon fiber dive planes and a carbon fiber wing that dominates the rear of the car.
The car's striking color pays tribute to the cars of Bruce McLaren and Denny Hulme, who were successful racers throughout the 1960s and '70s.
Despite being based on the 12C GT3 racecar, the 12C Can-Am Edition is not subject to regular racing regulations, according to a press release. Its revised version of the familiar 3.8-liter twin-turbo V-8 engine features a unique engine calibration and optimized cooling system that allows a power output of up to 630-hp, making it the most powerful 12C derivative ever shown.
A braking system developed by Akebono keeps the extra power output of the car in check. The highly efficient braking system sits behind a set of black satin-finished forged lightweight racing alloy wheels dressed with Pirelli Racing Slick Tires.
The 12C Can-Am Edition's cockpit features two black race seats with full six-point harnesses mounted within the cabin and a fitted race-specification roll cage. The steering wheel is carried over from the 12C GT3, with the shape and grip derived from Lewis Hamilton's MP4-24 Formula 1 car.
In addition, carbon fiber detailing continues throughout the cabin, across the dashboard and sill panels, and an integrated air conditioning system is also included.