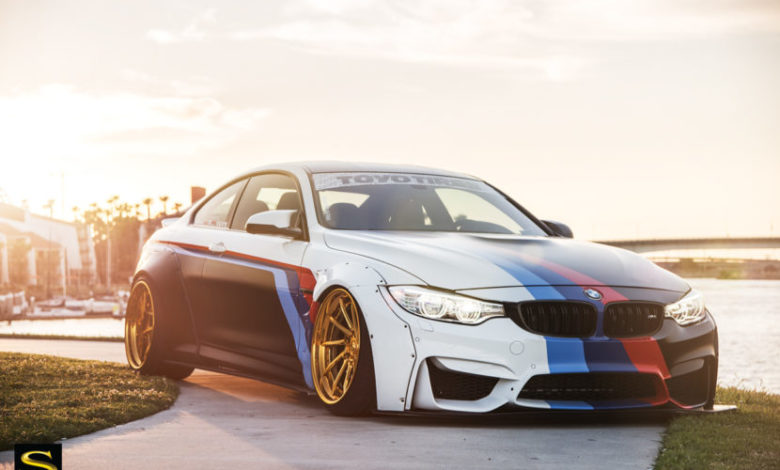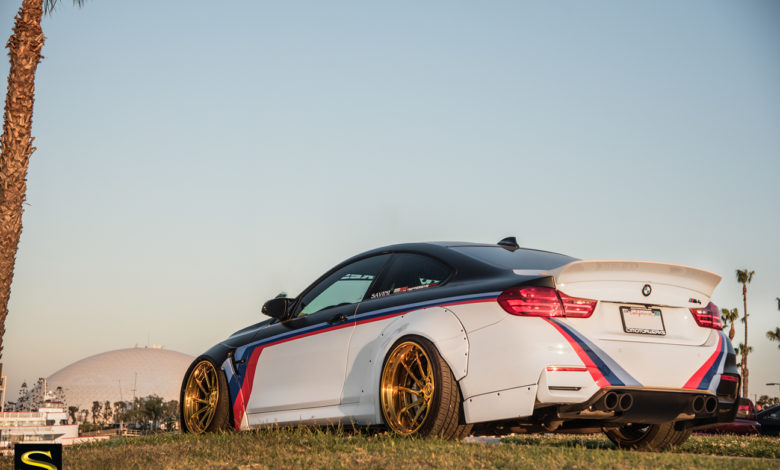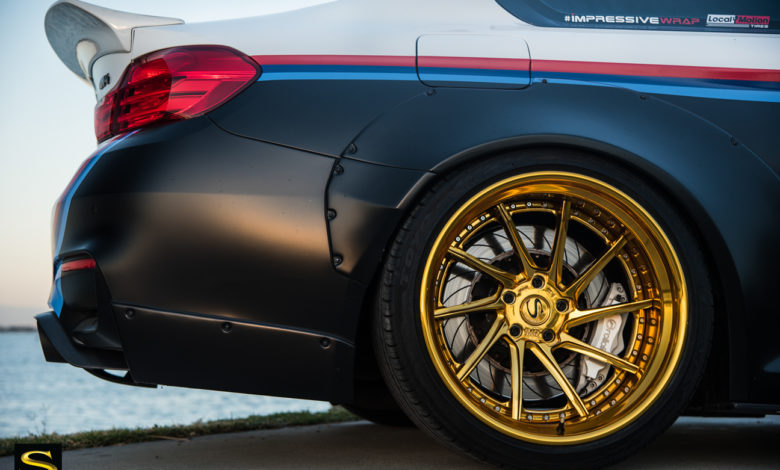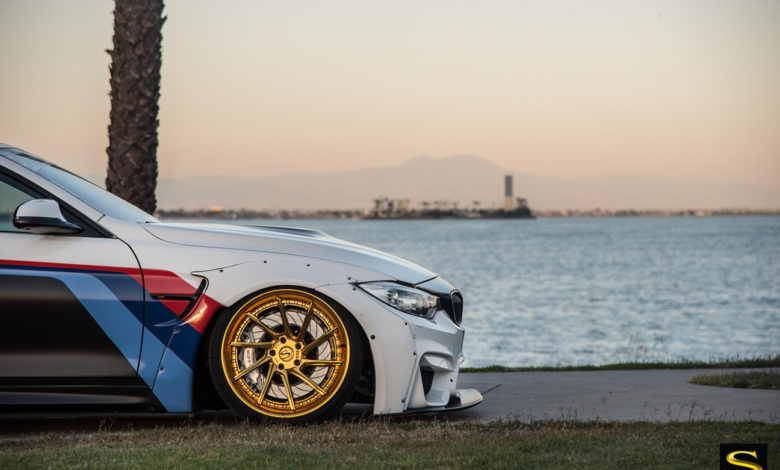 Editor's Note: The following blog post was originally published by Savini Wheels.
When you think of wide body kits, Japanese tuner Liberty Walk might be one of the first brands that come to mind. Ever since they dropped into the customizing scene a few years back, they've been making waves with every wide body kit they offer, allowing enthusiasts to change up the style of their precious ride that differentiates it from the rest.
Feast your eyes on the Liberty Walk BMW M4 that transforms the Bimmer into a unique and special vehicle, with an added aggressive edge. Impressive Wrap added the bold wrap, while a set of Black di Forza BM15-L step-lip concave gold Savini Wheels wrapped in Toyo tires adds to its proper stance.