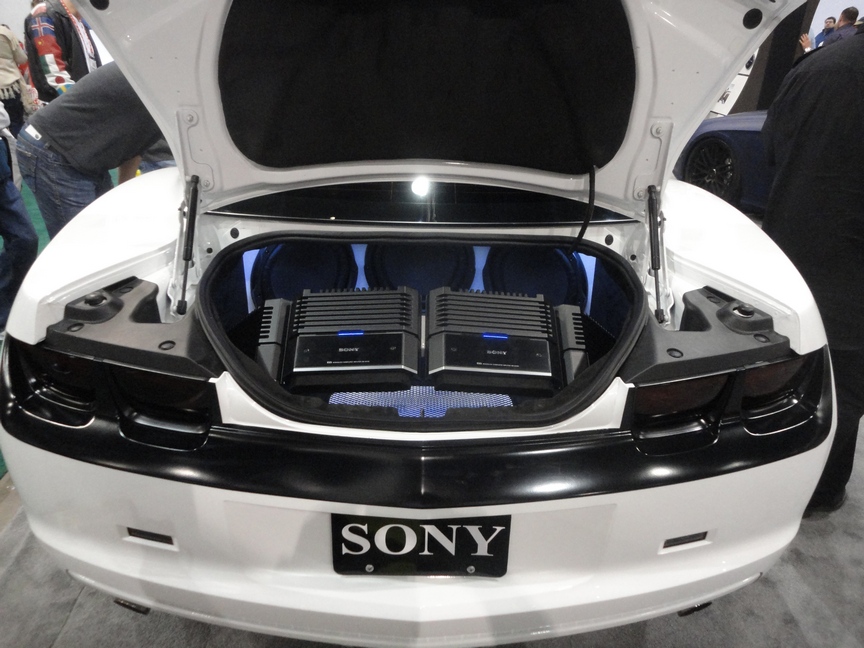 The Consumer Electronic Association's 2013 International CES took over the Las Vegas Convention Center Jan. 8-11, drawing a record number of exhibitors and attendees. Don't fret if you missed the show this year, Restyling spent some time in the convention center's North Hall, where the latest in automotive electronics was showcased, to capture some highlights for auto accessory dealers.
Major product launches occurred across 15 product categories at the 2013 CES. Automotive tech companies such as Directed Electronics showed off their latest accessories in the Las Vegas Convention Center's North Hall.
Directed Electronics displayed its remote start and vehicle security technology.
Audi, Chrysler/Fiat, Ford, General Motors, Hyundai, Kia and Subaru exhibited at the world's largest technology trade show. Chrysler teamed up with Nokia to present its new dealer-activated navigation technology.
Audi's one-of-a-kind booth drew attendees to its exhibits.
The Audi R-18 e-tron quattro, the first diesel hybrid with an electric boost system to race at Le Mans, attracted visitors to Audi's booth.
Seoul, South Korea-based Thinkware exhibited its signature navigation systems.
Sony joined more than 110 automobile tech companies that displayed their latest automotive technologies and services on the show floor.
Sony offered a look at its latest in-car audio technology.
This year at CES, Kicker's mobile-audio unit debuted two lines of car speakers, including subwoofers and amplifiers, and a line of Powersports speakers for motorcycles, ATVs and boats.
Pioneer Electronics launched three new in-dash navigation systems at the show that combine advanced route guidance, multimedia entertainment and smartphone connectivity functions.
Alpine Electronics won two Innovations Awards at the 2013 CES in the In-Vehicle Audio Video category.
Alpine showed off a Jeep equipped with its electronic accessories.
Connective technology was showcased in this Jeep's dashboard, while the trunk gave onlookers insight into Alpine Electronic's sound-enhancing accessories.
This MirrorLink-enabled Alpine receiver puts approved smartphone apps and interface at drivers' fingertips.
Interactive displays, like this one featured in the Alpine booth, allowed attendees to test out in-dash touch-screen technology.
Accessory dealers left the show armed with information on device compatibility offered by auto tech suppliers like Alpine.