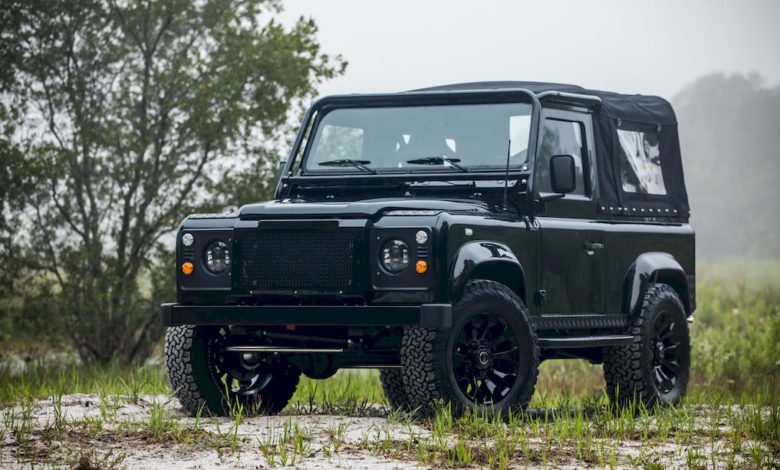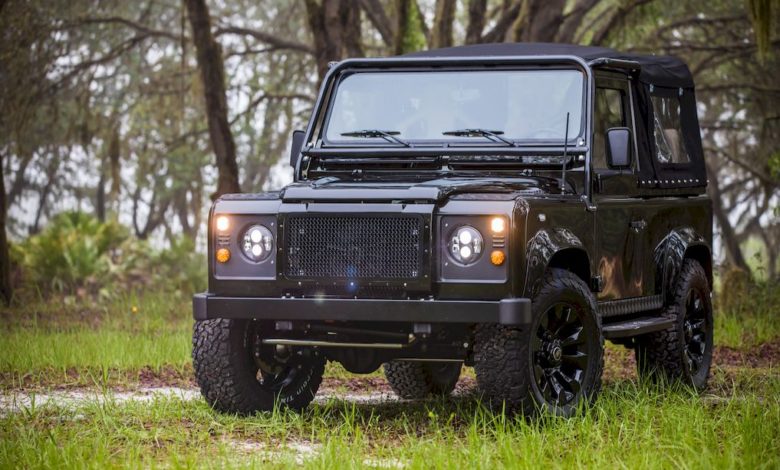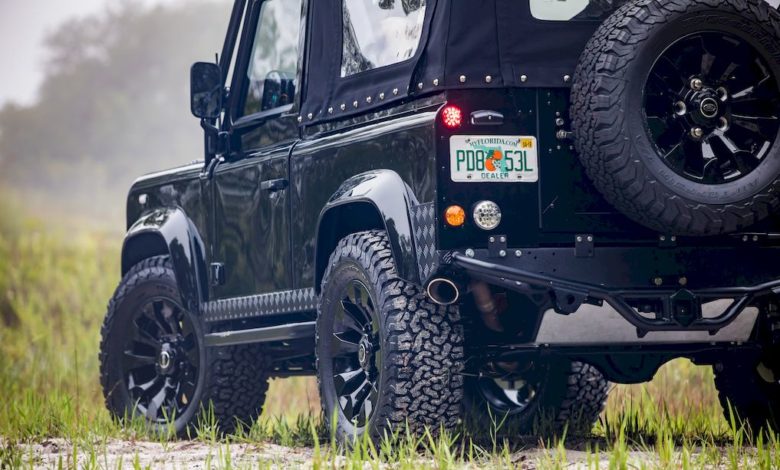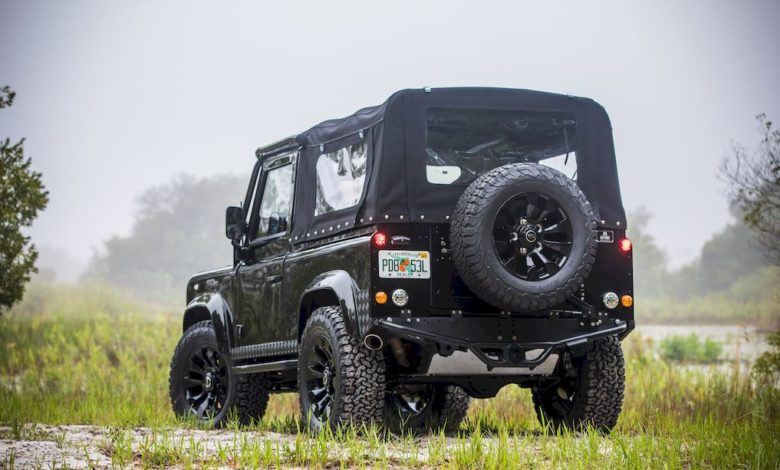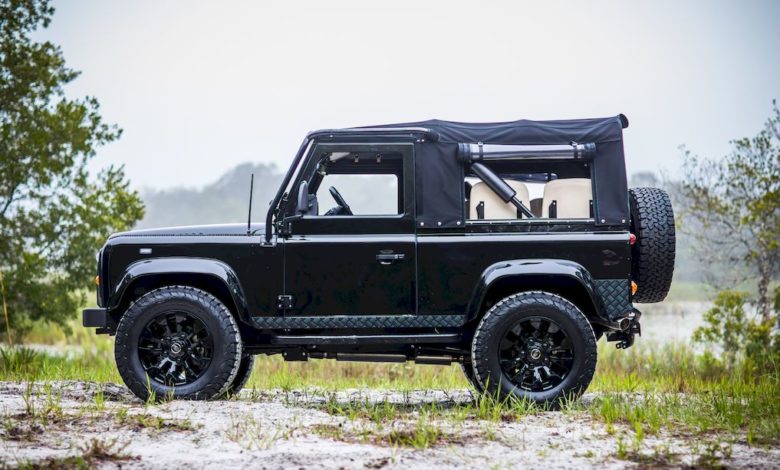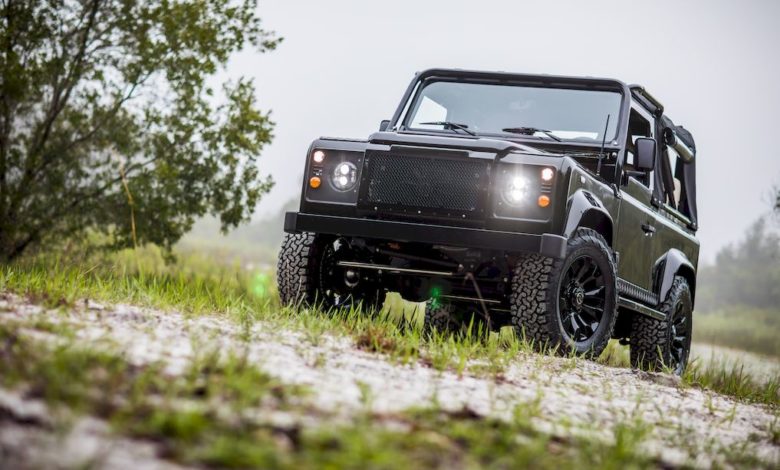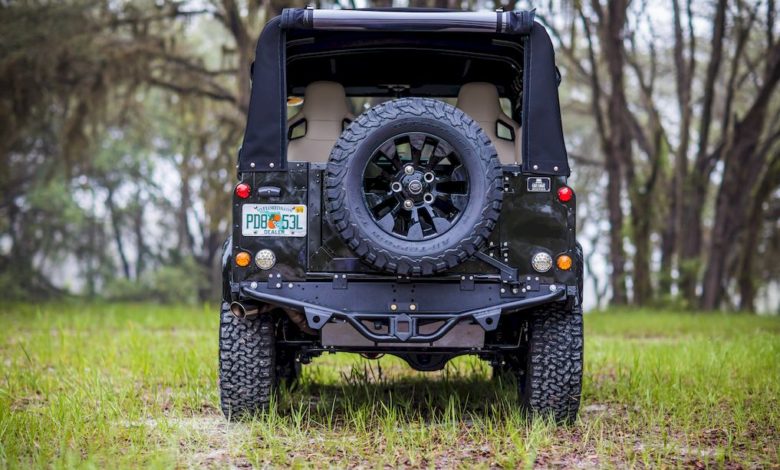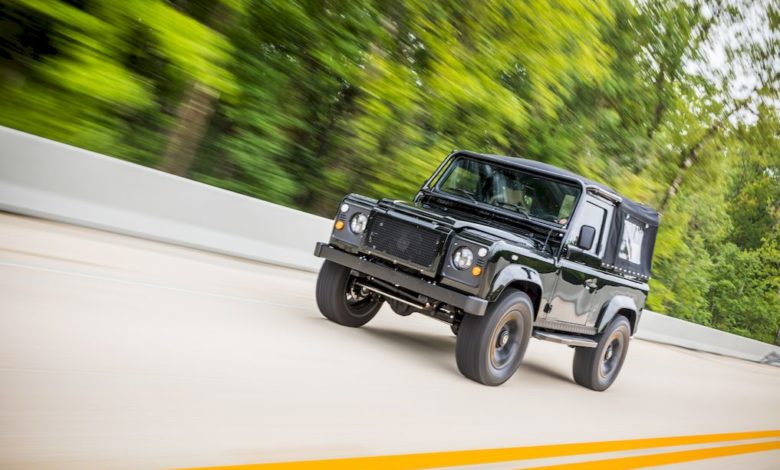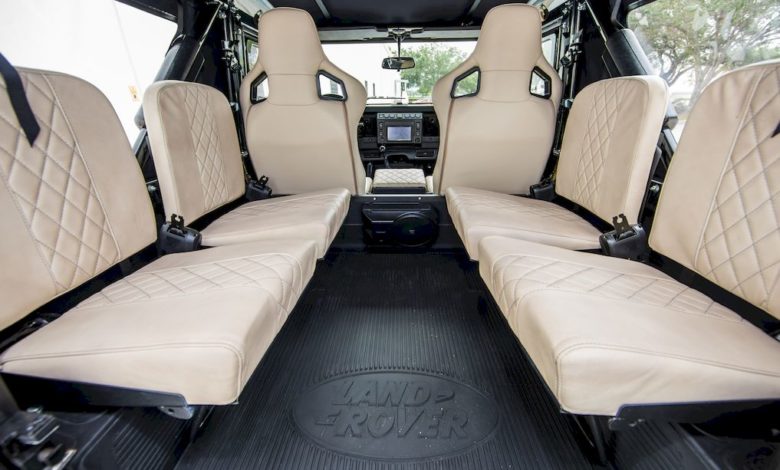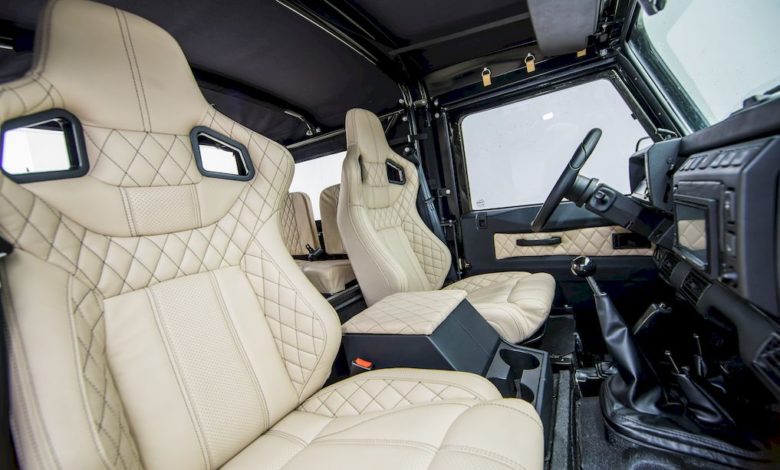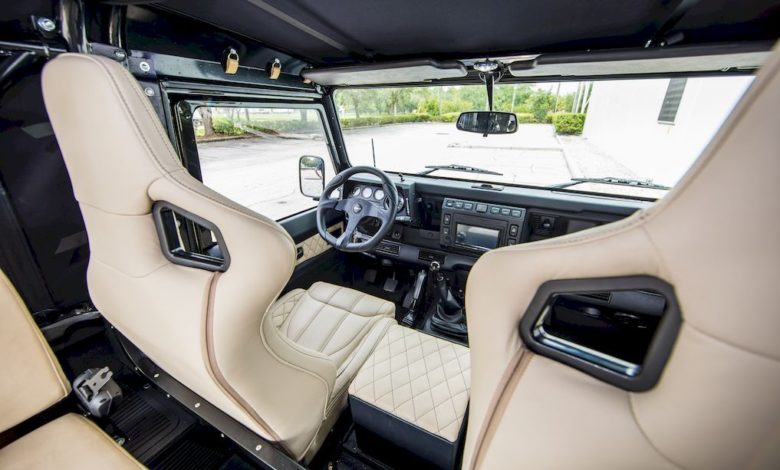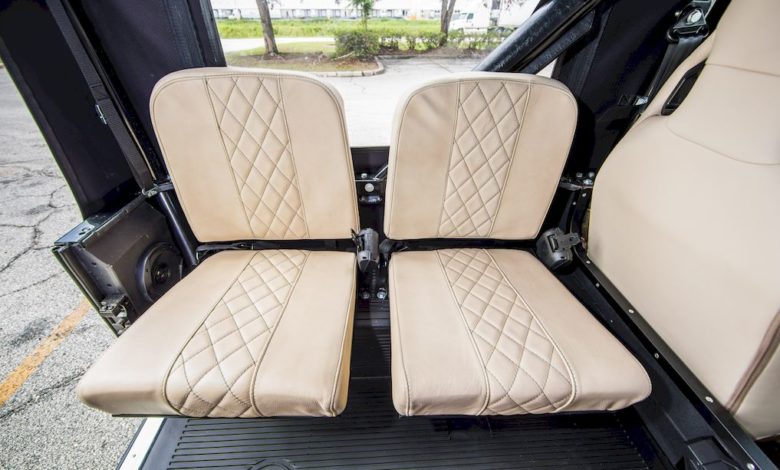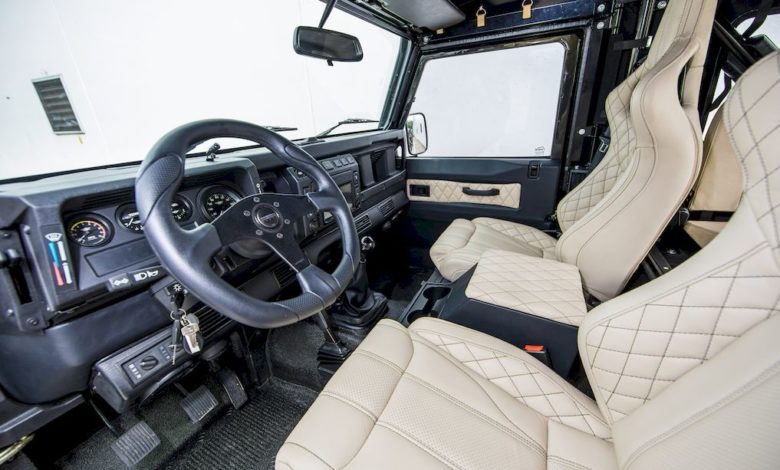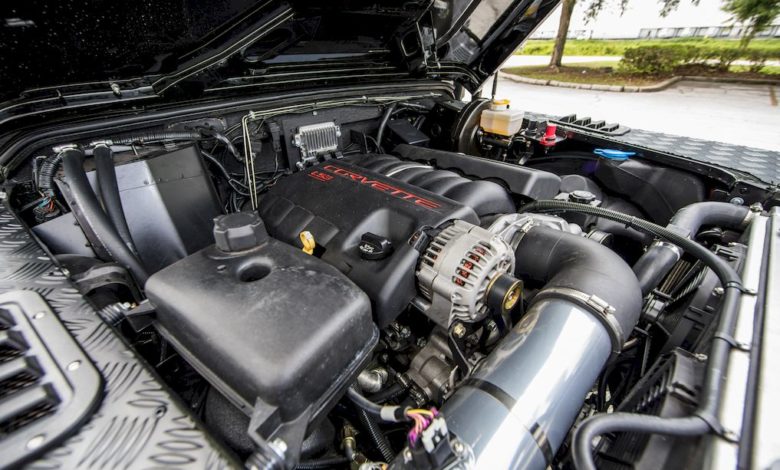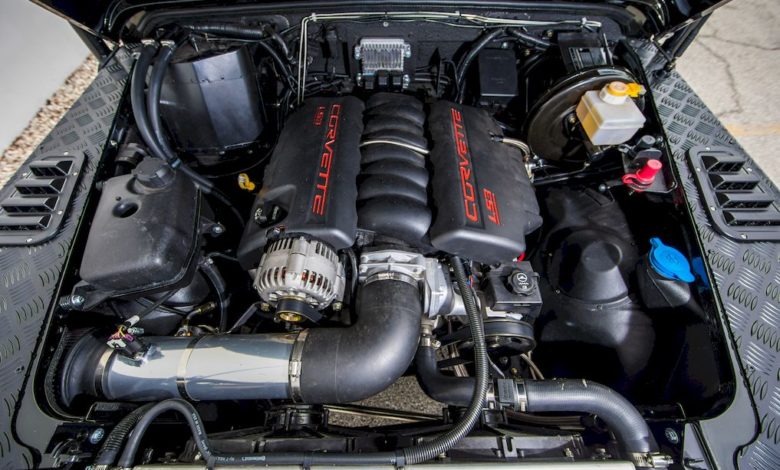 East Coast Defender has done it again-setting yet another high standard for Defender customization.
The company's latest project-Honey Badger-is a handcrafted Defender 90 featuring a powerful LS3 V-8 engine with a new manual transmission option. Built to withstand rugged, off-road abuse, the Honey Badger's six-speed manual transmission is the most capable available and reflects the high-quality craftsmanship and engineering prowess of the ECD team, according to the company.
"Our team has earned a reputation for pushing the envelope with each custom Defender that rolls out of The Rover Dome," said Scott Wallace, East Coast Defender co-owner. "The latest project, 'Honey Badger' is a testament to our commitment to building the most capable civilian SUV's in the world. This new drivetrain option mated to a powerful LS3 V-8, makes it as competent on the rocks of Moab as it is the streets of Miami."
Each East Coast Defender SUV is a pure, handcrafted vehicle. Like its namesake implies, this Honey Badger is an aggressive vehicle that's incredibly tough and capable of taking on the harshest terrain.
"Land Rover initially offered theV-8 Defender with a four-speed manual transmission," said Tom Humble, East Coast Defender co-owner. "The Honey Badger commission was particularly exciting as it gave us a chance to build a D90 with a six-speed manual transmission hooked to a V-8, which gives the SUV some real bite.This is the ultimate salute to the origins of the Defender, but with a very contemporary edge."
Each SUV is purpose-built to a client's needs and specifications. This is the second Defender commissioned for this particular client, which speaks volumes about the design process and quality, according to ECD.
"The beauty of a manual transmission is the control that it gives a driver when navigating really difficult terrain," said Elliot Humble, East Coast Defender co-owner. "Serious off-roaders want the ability to slowly work an SUV over rocks and loose gravel. Coupling the massive torque of the 6.2-liter V-8 to the six-speed manual will give the owner of Honey Badger the most flexible and engaging SUV possible for tough overland treks."
Project Honey Badger performance specs include:
6.2-liter, 430-hp Chevrolet LS3 V-8 engine
Six-speed Chevrolet T56 manual transmission
Upgraded transfer case with limited slip differential
Borla Exhaust
Ron Davis Radiator
Stainless brake and fuel lines
Classic Instruments Moal Bomber gauges
Kenwood infotainment center with Backup camera and wifi
JBL speakers with subwoofer
Full interior LED lighting
Ivory leather Corbeau seats with black accent stitching
Quark steering wheel by MOMO
Porsche Dunkelolive Metallic paint
18-inch Sawtooth wheels with BF Goodrich All Terrain KO2 tires.
Full roll cage
East Coast Defender was founded by three self-prescribed British petrol heads, brothers Tom and Elliot Humble, and Scott Wallace. Growing up in England, near the famous Lode Lane factory where the Defenders were produced, the three found themselves surrounded by Defenders throughout their childhood.
East Coast Defender officially opened its facility in 2013 and has been building the world's most celebrated, handcrafted Defenders since that time, according to the company.
Today, the company is based in Kissimmee, Florida, where every ECD custom Defender SUV is built by hand in the company's 21,000-square-foot manufacturing facility, called the Rover Dome.