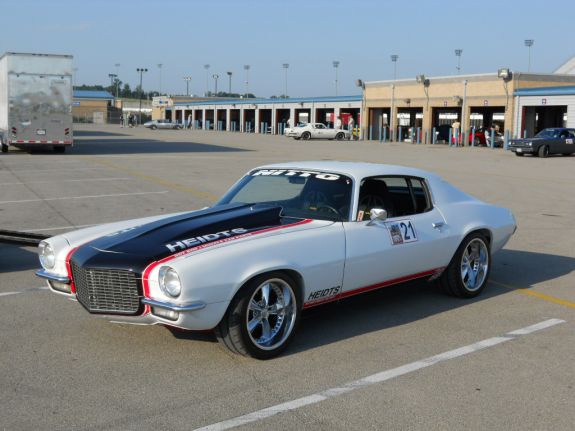 Heidts has announced that it will host a three-day car show and racing event the weekend of July 15-17 that's open to racers of all skill levels. The event will kick off on Friday, July 15, at Heidts' Wauconda, Illinois, headquarters.
The company will host a facility tour and barbecue for attendees, who will also be able to register for the weekend's activities.
The racing portion of the event will begin on Saturday at the Autobahn Country Club in Joliet, Illinois. Participants will try their hands at the 1.46-mile, nine-turn course.
The Performance Car Challenge will showcase drivers from all over the nation as they take on the QA1 Road Rally, Heidts Road Course Challenge, Nitto Autocross Challenge and Wilwood Braking Challenge, according to Heidts.
The event will also include a manufacturers midway and a karting competition sponsored by Carbon Kustoms on Saturday evening. Sunday's events will include more racing on the autocross course, as well as a braking challenge, where drivers will be able to test the limits of acceleration, braking and driver skills, said Heidts.
Sunday will also include a car show, sponsored by Bill Jelinek's Route 66 Motorsports, will feature nine classes of classic cars, hot rods and late-model vehicles. Cars will be judged in the following classes:
Street Rod (pre-1949 domestic cars)
Classic Custom (1949-1963 domestic cars)
Muscle Car (1964-1974 domestic cars)
Street Machine (1975-1995 domestic cars)
Late Model (1996-2011 domestic cars)
Classic Truck (pre-1974 domestic trucks)
Muscle Truck (1975-1995 domestic trucks)
Late Model Truck (1996-2011 domestic trucks)
Under Construction (Any unfinished project vehicle)
Best of Show (Winner will take home the "Big Trophy" and sponsor prize package)
"The Heidts Performance Car Challenge (HPCC) promises to be one of the premier multi-element events of the summer," representatives from the company said in a press release.
For more information on the event, or to register online, visit www.heidtsperformancecarchallenge.com.