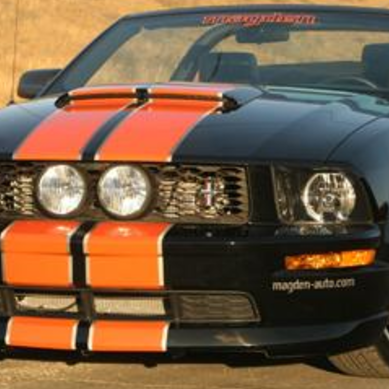 But speak with enough builders or shop owners who have been successful over time and you realize that a different type of work often creates the sustained foundation upon which a successful business is built: dealer expediting.
Dealer expediting is the practice of creating unique packages of performance or appearance accessories for new- or used-car dealers, who in turn place the restyled vehicle on their show floor for final sale (at a handsome markup, of course).
The practice of pre-loading vehicles with these aftermarket packages has a long history in the automotive aftermarket, according to a group of expeditors and project vehicle builders recently shared their thoughts on the market with Restyling & Truck Accessories.
Alex Andrade, vice president of operations for aftermarket parts manufacturer Aries Automotive of Harbor City, Calif., is among those in the industry who note that the process of dealer expediting generates substantial value for each of the main players involved-dealers, restylers, accessory manufacturers and the vehicle-buying public.
"For restylers, creating these packages and establishing strong relationships with dealerships in their area offers some great upsides," he says. "Once you sell a dealer once that relationship might generate new purchases for years to come, offering you consistency and volume.
"Once you have that relationship," he adds, "you can forever propose new packages and get feedback on what you've been doing."
The primary benefit for dealerships that partner with a local shop to upfit their vehicle stock comes down to two things: differentiation and ticket price.
"If there are two similar dealers in an area and one has vehicles on display featuring unique restyling packages, they've clearly got a jump on the other who doesn't," Andrade says. "That's going to signal to a customer that there is something different going on and that there's a great chance they'll find something unique. This process also is a great way for the dealer to upsell and create a higher total ticket price, which is very important with the thin margins that dealers-especially new-car dealers-have to contend with."
Similarly, manufacturers benefit from greater exposure of their products to consumers as well as the additional sales volume that awareness can generate.
Finally, the end consumer in the transaction-the vehicle buyer-benefits as well. The buyer can get a professionally restyled and personalized vehicle, while rolling the entire package of styling and performance products into their loan amount.
"For the buyer, instead of paying an additional $15,000for an accessory package out of pocket, you could wrap that into your financed amount for an extra $100per month," Andrade says. "That's very appealing for many customers, especially today."
---
Selling the Dealer's Sales Team
Restylers often find a willing partner in their local dealerships. But that's not to say that it happens effortlessly. There are a number of common dealer objections to overcome.
The most common obstacle, according to Andrade, is the concern by some dealers that aftermarket parts won't be an adequate match to factory parts, reflecting negatively on the OEM brand.
"It's important that shops pitch the dealer on the quality of the products that are included in the package," he says. "Any accessory package is only as good as the companies that stand behind the products. The dealer and the vehicle buyer want to know that the company is going to be around to stand behind the product should anything happen. We take that one step further and cover the dealer on our liability insurance, which shows that they're not taking a risk by using our products. That provides a great deal of security and peace of mind."
Craig Miller, owner of Las Vegas-based Pictographics, a SEMA project vehicle builder and dealer expeditor, agrees that quality is of the utmost concern-"especially when working with innovative new products, like the full-vehicle color-change vinyl wraps that he installs.
"When you're working with a dealer, it's absolutely crucial to maintain a high level of install quality," he says. "Especially when working with these new color-change wraps, the customer and the dealer expect perfection on the install, so you have to provide that every time."
Miller is so emphatic about correctly applying wraps for dealers that he recently paid to fly in one of the best installers in the world to spend a few days with his installation team.
"It's that important," he says.
John Losen Jr., owner of Detroit-based Ameristar Auto Outfitters, is an experienced dealer expeditor who has a number of great ongoing relationships with dealers in the Detroit area. He notes that many other factors play into whether a dealer will be a productive expeditor partner.
"Packages that work vary from dealer to dealer and most specifically from manufacturer to manufacturer," he says. "What works for a Ford dealer won't necessarily work for a Toyota or GM dealer."
Another hindrance to an expediting relationship is specialty vehicle trading between dealerships. Those dealerships are more apt to resist accessory packages because it's uncertain whether another dealership will want the package, Losen says.
"Our Toyota dealership doesn't do much pre-loading of vehicle accessories for this reason," he says.
---
Some dealers look to expeditors to customize brand-specific vehicles to either appeal to a wide audience or certain niche.
"What ultimately drives packages are different trim levels that are available through the manufacturers," Losen says. "For some vehicles, there might be a half-dozen or more different trim packages from the manufacturer, while for others, there may only be two or three. What an expeditor looks for are ways to offer those package amenities at different price points.
"When a buyer sees a trim level with, say, leather and chrome trim and a number of other accessories, but only wants the leather and chrome, that creates the opportunity for the restyler," he adds.
Ultimately, the packages that make sense for a given dealer can only be determined by building a relationship and selling to them appropriately.
"An expeditor needs to get in to meet with the new- or used-vehicle sales manager or general manager and talk it through," Losen says. "You need to ask, 'OK, you have an EX and an LX model-"what's the cost difference? What are the features? What features are missing that buyers might want? And what could we put together to make your EX model look a little better than what's at a different dealership?'"
Nick Gramelspacher, vice president of sales and marketing at Jasper, Ind.-based Meyer Distributing, agrees that product quality and creativity go a long way to selling a local dealership on the value of an accessory package. To close the deal, though, it also takes excellent salesmanship and relationship building.
"The biggest challenge is just getting the dealers interested and involved," he says. "What we've learned is that some dealerships do this very well and profit nicely from the effort. There are many, many others out there that don't, and I believe many of them would appreciate it if a restyler in their area took the time to reach out and get in front of them with some creative ideas. If they recognize how much this can do for their profit margins, they could become a great asset in promoting the packages."
Combine product quality with creative combinations, salesmanship and great relationships, and all that is left to do is showcase the packages. In many cases, according to Aries' Andrade, a manufacturer can provide assistance in putting together sharp, professional marketing materials for a new product package.
"In our case, we offer an 8.5-by-11-inch quad-fold brochure about our accessory packages that restylers can use as they're out selling to dealerships," he says. "That's something that we provide because we know how important it is to show those products visually and professionally as you're selling."
---
Product Combinations: What Works? What Doesn't?
While the benefits of dealer expediting-differentiation, increased volume, higher total ticket prices and increased margins-are fairly obvious, creating the right package for the right dealer can be much more obscure, says Jonathan Garcia, a SEMA project vehicle builder and designer with M&J Enterprises in Pomona, Calif.
Garcia, who consults with restylers who are looking to create effective packages for dealerships, knows firsthand how tricky it can be to create a great package.
"The reality is that there is no one package or set of products that is going to work for every vehicle, every customer or every region or market in the country," he says. "Each dealer and each region will have its unique properties that dictate what products will work."
For example, he says, in the spring or summer in coastal states, restylers could make a handsome profit creating beach-themed packages. He would start with three go-to products that work in many regions and on many vehicles: body kits, a spoiler and new wheels. To that, he would add a rack with a surfboard carrier.
"That beach package is something you obviously wouldn't sell in the Midwest, but they will have their own package opportunities like hunting, fishing or camping packages with products that are geared toward the lifestyle of those customers."
So, how does a restyler decide which packages will work best in their area? Do the homework, Garcia says.
"Any shop really needs to do some extensive homework about their dealer partners' customers and their lifestyles," he says. "That goes back to knowing the end customer. What will they use their vehicle for? Are they a contractor, a hunter, or a fisherman? The answer to those questions would tip you off to package combinations.
"As an expeditor, you really need for your work to do their selling for them," Garcia adds. "That's what's going to make your work valuable to a dealership."
When designing an accessory package, the type, design and price of a stock vehicle also comes heavily into play.
---
"Do you need a package with a full-body kit that might cost $3,000 for a $13,000 vehicle? Probably not," Garcia says. "Only a handful of people will end up purchasing that.
"If you have a great, stylish vehicle, like a Corvette, you really don't want to do much on the styling elements," he notes. "On the other end of things, if you're working with any of the mid-market or lower-end sedans-the Chevy Malibu, Kia Optima, or others-you'll want to focus more on styling because in some ways they all look the same off the lot.
"With a truck or SUV that is clearly more oriented toward usability, you want the accessories to fit that orientation."
For Meyer Distributing's Gramelspacher, having more than 15years experience of interacting with restylers and training Meyer's sales staff to make product recommendations has given him a keen eye for what products work for packages.
"We see a lot of what happens in the industry in regards to product trends," he says, "For vehicles generally, some of the hottest products are custom-fit floor liners and window visors. And then there are numerous others with vehicle-specific trends."
Modern muscle cars, like Camaros, Mustangs, Challengers and Chargers, generally receive packages of appearance products and performance parts, like suspension components, exhaust systems, tuners and intakes.
"Those are very popular with those vehicles and that is a segment that has gained a lot of traction lately," he says.
For trucks and SUVs, Gramelspacher suggests combining heavy-duty bumpers, tonneau covers, bed protection and step products to provide a rugged, utility oriented package.
"Also, LED lighting is really taking off for truck and SUV packages," he says. "The price point has come down to where it's affordable for everybody. That has driven sales of new light bars with LED lights that are much smaller than the round offroad lights of the past."
Gramelspacher notes that tonneau covers have been and continue to be among the strongest product categories nationwide.
"Sales of tonneau covers have never been stronger and continue to grow. They're great in combination with a tailgate seal, LED strip lighting inside the bed, and bed protection products, like a Bedrug and drop-in or spray-in liners. Any time you can package products and upsell the overall package, it can be very beneficial."
Losen of Ameristar Auto Outfitters reiterates that in any vehicle segment, expeditors can capitalize on gaps between trim levels from the vehicle manufacturer.
"Among the most popular that we've seen is a chrome package featuring bed protection and a tonneau cover, along with chromed mirrors, door handles, B-pillars, C-pillars or both, and rockers," he says. "That package makes a Tahoe or Yukon look like a Denali, but without the leather or moonroof, at a more reasonable cost to the buyer."
Losen also suggests creating a safety package for larger trucks and SUVs, featuring a backup camera and front and rear sensors.
---
"Those products just work together and that's driven by the industry, by the fact it's offered on higher-level vehicles," he says.
Miller of Pictographics likes to create packages that combine color-change vehicle wraps with wheel and tire packages, axle-back performance exhaust systems and stereo upgrades.
The films themselves are available from a number of suppliers and in a variety of colors and finishes. Avery Dennison, for example, offers its Supreme Wrapping Films in more than 70 colors, including matte metallic and brushed metal finishes.
"For the dealers, they love including this film in packages because if they don't have a certain vehicle in stock in a certain color, they can essentially create it from the vehicles they have," Miller says. "And it offers the protective qualities of a paint protection film, so five years down the road, you can remove the film, and the paint underneath looks the same as the day they drove it off the lot."
Aries Automotive's Andrade notes that nearly any accessory can be added to a package for dealerships, but shops should be wary of any product that might affect  a dealer's liability concerns.
"We have a great accessory package for Jeeps that features front and rear bumper replacements, third brake relocation, spare tire relocation, tow hooks and many other products," he says. "And about the only products we've run into challenges with are the tube-frame offroad doors, which dealers consider a liability issue. That's something that shops need to be aware of."
Expeditors have a great deal to gain by entering and nurturing the right business relationships with local dealers. While competitive, this market is capable of rendering long-term business, auto consumer marketing opportunities, and a healthy bottom line.