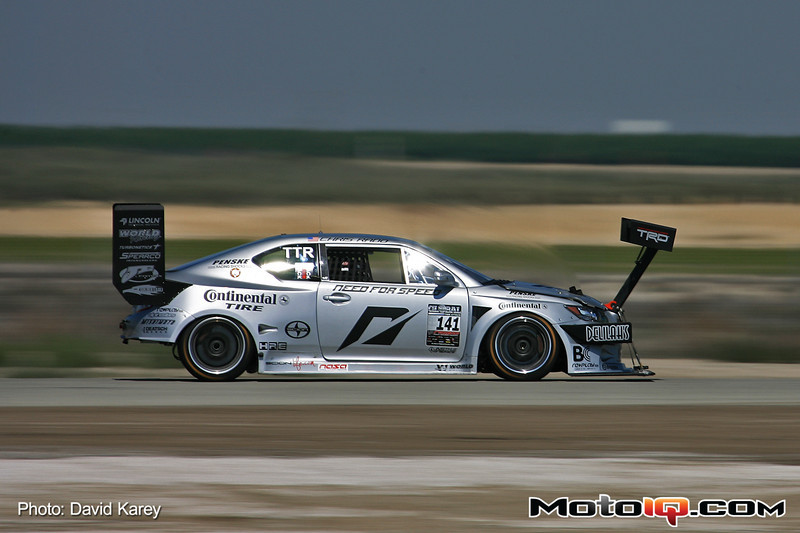 The unique double-winged F-wing 2.0 Scion tC time-attack car of Chris Rado is attracting attention on and off the track.
And that's just fine with sponsor DeatschWerks, which makes the extended-nozzle fuel injectors that the Scion tC uses.
Rado and Team WORLD Racing are competing in the FF class of the Global Time Attack series that has remaining events this year scheduled for Florida, New Jersey, Texas and California. The group recently set a new record for the Unlimited FWD class.
"The car is pretty wild… and fast… and Chris Rado is a fantastic driver," noted Greg Brungardt, marketing coordinator for DeatschWerks, who also provided links to the photos of the car.
Global Time Attack is scheduled to hits the track again June 1-2 at Palm Beach International Raceway in Jupiter, Fla.