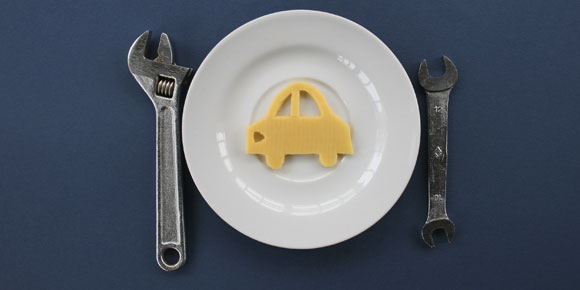 With today's economy, everyone is still trying to find the edge to get sales. The automotive sector that enjoyed high margins just a couple of years ago has seen those margins made slim or reduced drastically.
Even as a manufacturer, maintaining good margins are compounded even more with the rising cost of materials, outstanding receivables, companies downsizing and being more selective in the lines they carry, or just going out of business. There's an old saying about how it's harder to replace an existing customer with a new one than to keep the ones we have.
However, as the OEMs focus on their core business and away from accessorizing, it has further opened the door to the aftermarket.
It's about customer service
Why is customer service so important? Well, the Harvard Business Review reports that if you can prevent 5% of your customers from leaving you, you can increase your bottom line profit by 25%-95%.-¨U.S. News & World Report did a study and found that the average American business loses 15% of its customer base each year:
•    68% stop buying from one business and go elsewhere because of poor or indifferent service;
•    14% leave because of an unsatisfactorily resolved dispute or  complaint;
•    9% leave because of price;
•    5% go elsewhere based on a recommendation;
•    1% die;
•    82% go somewhere else because of a customer service issue.
You can see by the statistics above that we all had best be really serious about customer service.
Whether your customer is old or new, poor customer service will destroy a relationship quickly. Here at ATS Design we recognized that no one wants to be in the position where your customers are receiving poor service and just holding on till they find an alternative source.
We started re-evaluating our own business and decided to focus on improving customer service. There was a time when "quality" and "on-time delivery" would carry you through; however, customer service is the No. 1 reason that customers will leave an existing supplier.
So we decided to get out and visit our WDs locally and across the country, as we distribute product throughout the United States and Canada. Our goal was to get an idea of where we were on the scorecard.
We learned that by going out and communicating with customers you can find building blocks for repairing relationships that may have soured. Visiting their facilities helps you better understand some of the obstacles they may be facing. We found we were about average – and in today's market that was not acceptable.
Contact
We first visited Meyer Distributing, a WD that has a very professional sales staff that is organized and focuses on servicing its distribution network. Customer service is a huge key to their success. We took what we saw there and made a commitment to raise the bar on ourselves.
Alamo Truck, for example, had been experiencing some unique obstacles in its area. We visited them and got a real understanding of their concerns and challenges. We have been working to help Alamo meet those objectives – a work in progress but, nevertheless, we are moving forward.
Fuller Truck had been buying from us for a while. The firm came on board when ATS' emphasis was sales before customer service. Not knowing what I would find, I approached the front door; our ATS logo was displayed prominently on the front door and they had a fully stocked ATS display in the showroom. David Drake was honest with us: They were selling our product without a lot of help from us. We listened and took notes; it became apparent that we could be doing a better job on our side.
It certainly was time to service this customer.
Working together we found ways for Fuller to generate more sales. The company's business has increased (and ours, as well), and now we are in constant weekly communication with the company. Now everybody has the opportunity to grow.
A growth area
We recognized the potential of the Northwest. After careful research we approached Nelson Truck. We visited the company to get a better idea of its scope of business. The personnel's commitment to customer service was refreshing, and was in line with our commitment, as well. We even went out in the field with one of the reps to promote the ATS line. That "do-all" attitude for the customer is the key to success.
Taking the cues from our WDs regarding customer service will have long-lasting benefits. We improved our website to be more in tune with our customers' needs by including articles, an application guide and new collateral materials, all downloadable from our website.
Getting out in front of your customers is imperative to improving your customer service.
Improved customer service equals better communication. And that ultimately leads to increased sales, which we at ATS Design feel is the difference in today's competitive marketplace.