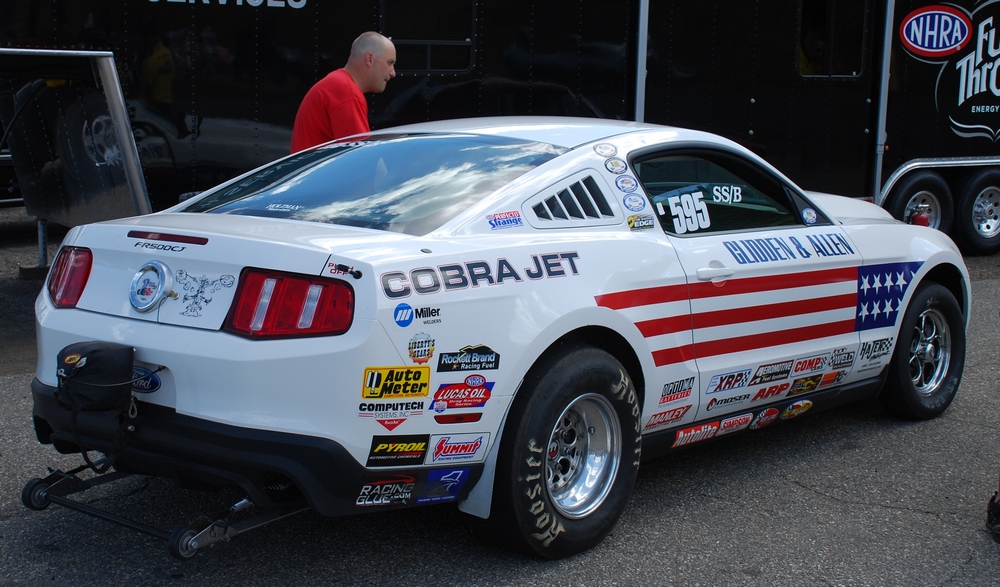 In most cases, we love choices, and so do our customers. It could be style, color, price or other details.
However, there is another choice that is quickly gaining traction. The choice that more and more performance customers are requesting is American-made.
When you stop for a minute and consider the decision to buy-or sell-Made-in-USA products, it makes perfect sense. When you sell and your customers buy products from U.S. manufacturers, you help keep Americans working, who in turn buy more products.
It's simply called recycling American dollars. Dollars spent on American-made products stay in America, and that helps all of us.
Now, please don't get me wrong. I'm not making any political statement here, and I've got products in my garage from all over the globe. It is a global economy with outstanding products coming from all over the world. However, there's no argument we are at a crucial time in America.
Today, nearly 60 percent of everything we buy is made overseas, and according to ABC NEWS, if each American spent just $3.33 on and American-made product, we could put more than 10,000 people back to work in this country. No government stimulus plan is going to magically fix everything! It's going to take an effort from all of us.
So, what should you do?
You can do what you have always done-"give your customer choices. Here are three ways to promote American-made performance products and accessories that can benefit you, your customer and our future:
• Made-in-America Display. Create an attractive "American-Made" display inside your showroom. Decorate it with American flags and other patriotic items. This can be especially effective around national holidays, but a year-round display is ideal for letting customers know you stand behind your country. You may be surprised at just how many customers thank you for providing the option to easily "Buy American." Rotate products and highlight a different U.S .manufacturer each month. Some of your performance vendors may even be willing to assist in your efforts with special pricing or promotional assistance.
• U.S.-Made Sale. Throughout the year, create a sales event around U.S.-made products. Create a flyer that can be distributed at car shows and other performance happenings.  This can make for an attention-getting ad campaign and is a great way to drive retail traffic. Make sure to use your social media tools and website to offer and promote the sale with your current customers.
• Sort by U.S. Made. Depending on how sophisticated your online e-store is, give customers the ability to sort by products that are made in the USA. This option is becoming increasingly popular and gives those looking for American-made goods an easy way to search. More importantly, it gets all customers thinking about purchasing American-made items. If you aren't able to integrate the above mentioned "sort feature" on your site, set up a separate page or section dedicated to U.S.-made products. This will also help improve your search-engine rankings when potential customers are searching for Made-in-the-USA.
What many fail to realize is that this battle is about much more than low prices. It is about a way of life. Never before in the history of the United States has it been more important for domestic manufacturers to survive and thrive.
We need to band together and get the word out that when a buyer purchases a U.S.-made product, they are protecting their future, the nation's future and the future of their children. With a growing interest from American consumers, and an increase in national media coverage dedicated to the subject of American manufacturing, this could be very good for business!