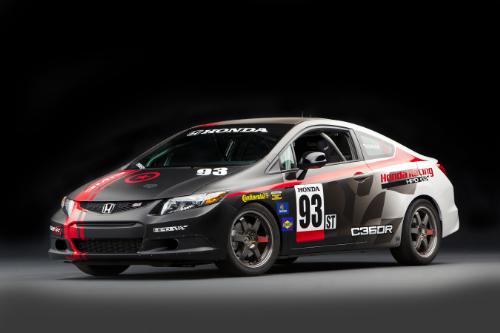 It helped start the sport compact movement and is still going strong.
Seven modified 2012 Civic Si coupes and sedans were featured prominently in the Honda booth at the 2011 SEMA Show. The all-new 2012 Civic Si Coupe and Civic Si Sedan "emphasize the performance potential of the Civic lineup and represent great platforms for vehicle personalization," the company stated.
Featured Civics included a 2012 Civic Si Coupe equipped with a limited-edition Honda Factory Performance package, the Honda Performance Development Compass360 Racing HPD 2012 Civic Si Coupe Racecar, the Accord Coupe HFP Concept and several vehicles equipped with Honda Genuine Accessories.
"The Honda Civic was instrumental in the first import-tuner movement in the U.S. during the 1980s," said Bruce Smith, vice president of service and technical operations for American Honda Motor Co. "The all-new Civic Si builds on that proud history by offering inspiring performance, improved fuel economy and a great platform for personalization."