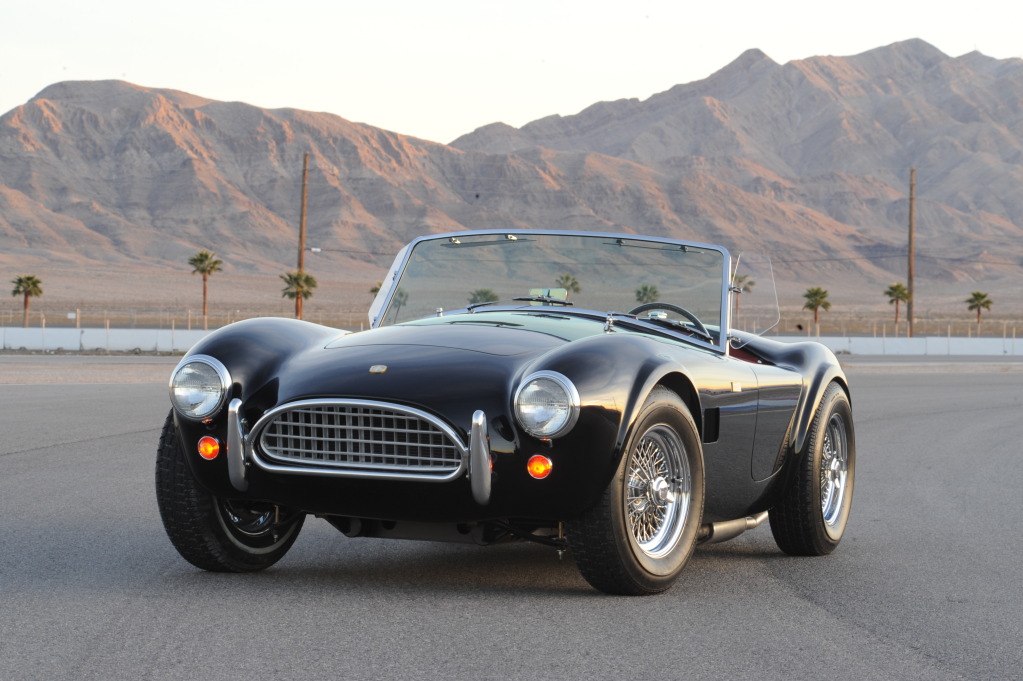 Even though he isn't related to the "King of Cool," a McQueen will once again be behind the wheel of a Shelby Cobra as a result of the 2012 Win-A-Shelby raffle benefitting the Carroll Shelby Foundation.
Ronald McQueen will be a celebrity in Pennsylvania when he pulls up in a rare 50th anniversary Shelby Cobra continuation car, one of only 50 of its kind being built to commemorate Shelby's golden anniversary in 2012.
The raffle, hosted by the Carroll Shelby Foundation, gave enthusiasts a shot at winning a small-block, limited-edition Cobra, according to a Carroll Shelby Foundation press release. The foundation was established by the late Carroll Shelby to provide financial support for children battling life-threatening illnesses and to promote continuing education.
"The 50th anniversary Cobra is a symbol of the last five decades of Shelby American's incredible achievements," said Jenni Shreeves, executive director of the Carroll Shelby Foundation. "Carroll was adamant that these Shelby Cobras be built with the same exceptional quality as the ones he created in the '60s. He was also excited that this raffle would give one lucky winner the opportunity to not just drive it, but own it."
A fan of the Shelby Cobra, actor Steve McQueen was known for driving a Ford Mustang in a car chase scene in "Bullit." McQueen visited Carroll Shelby at his Venice, Calif., facility throughout the 1960s, but it is rumored that studio contracts prohibited him from owning one of the roadsters, the release noted.
Now Ronald McQueen will have the pleasure of owning the Shelby Cobra that Steve McQueen could never purchase. The roadster is painted "Shelby black" and features a wine-colored leather interior along with special badges.
The new owner's small-block Cobra will be documented in the official Shelby registry
"The Shelby Cobra is one of the more sought-after American collectible cars," Ronald McQueen said. "I have friends who own Shelby vehicles and just hearing the roar of the raw power these Cobra engines generate is so exhilarating. Now, I too finally own a piece of Shelby's automotive history."